How to Unlock and Permanently Remove Password from a PDF File
17 / 7 / 2019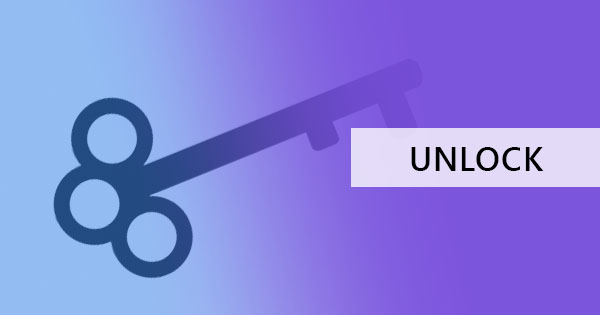 So you forgot PDF password and now you're looking for software online to help you unlock PDF. We all have those moments and its not just in PDF files, its also in our phones, social media, emails, bank codes, and so much more. That's probably why all these online and offline services always make sure that they have customer service to support and give you back access to your account but it's not the same with PDF files. A PDF file that has a password is your responsibility but the good news is, there's always a PDF software and other hacks that will serve to help you regain access.
Here's hack number one: Using your Google Drive account to open your PDF file
Your password unlocker doesn't need to be a specialty software all the time, it could simply be your google account! Open your password-protected document using this method if you forgot your password and you can't open it. If you don't have a Google Drive account yet, you can create one online. Google lets any user create free accounts with limited storage. Then follow these steps to hack your way inside a password-protected file.
Step one: Upload your PDF to Google Drive
Step two: Click the gear icon on the top right of the Google Drive screen that will lead you to the settings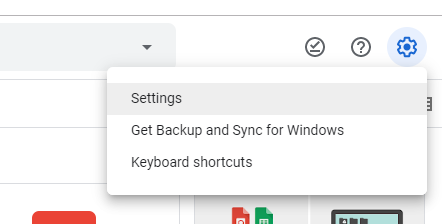 and tick the box indicating "convert uploaded files to Google Docs editor format" then click done. This will convert your PDF to open online via Google Docs.

Step three: Right-click on the PDF document, click "Open With" and select "Google Docs."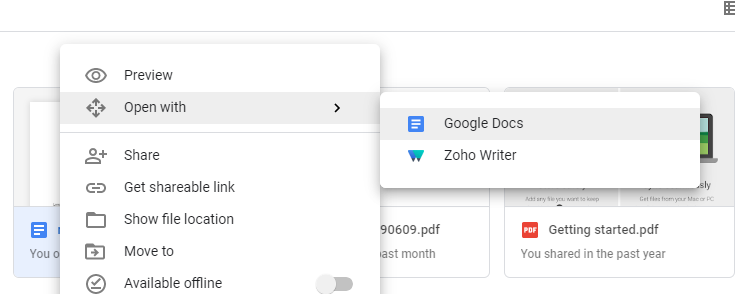 When you do this process, the password won't be necessary to break into the document and open it but remember that the PDF will not be following the same format and layout anymore since Google converted it into their online format. There might be some differences in the way your document may look like but at least all words and content is there. You can then save it on your computer but it will be in Word .doc format.
What If I know the password but I just want to permanently remove it from the PDF file?
Now that you've had a chance to unlock and open your PDF file, how do you permanently remove a PDF's permissions and limitations if you knew the password? Create a new PDF file without encryption but with the same content and layout. No need to do it all over again, all you have to do is use a free online PDF tool. Follow these steps below to unlock your file permanently.
Step one: Go to DeftPDF.com and click "unlock" from the tools
Step two: Upload your PDF file and encode your password to be able to open it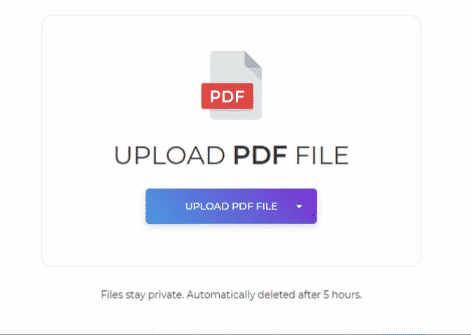 Step three: Click convert and unlock to permanently remove the password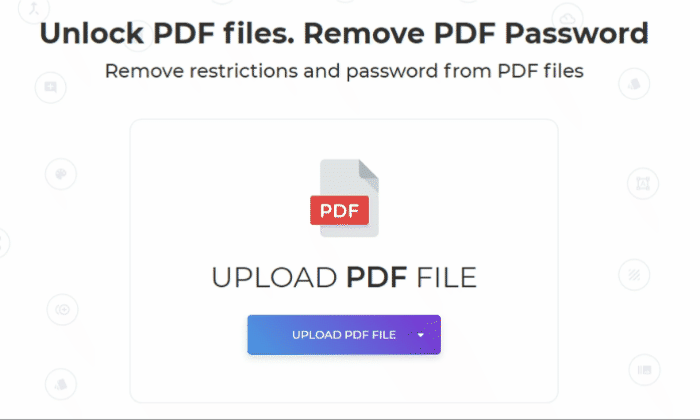 Step four: Download the file and save for free
If I want to add editing capabilities instead of putting a full restriction on the file, what do I do?
There are two different passwords for PDF files – Open Password and Owner's Password. What's the difference? An Open password is used when you want to restrict everything by limiting people's access to open the PDF file. It's like the key to the door. On the other hand, Owner Password is used to limit certain actions on a PDF file even if the reader can open and read the file. In short, they won't be able to change anything on it. For instance, if you want to limit the access on printing or editing the file, this should be applied. You can add an Owner's password to your unlocked PDF file using DeftPDF tool, Protect. Follow the steps below to add the password.
Step one: Upload your PDF file to the DeftPDF Protect tool
Step two: Click "More Options" then fill a password under the text box form "Require a Password to change Permissions"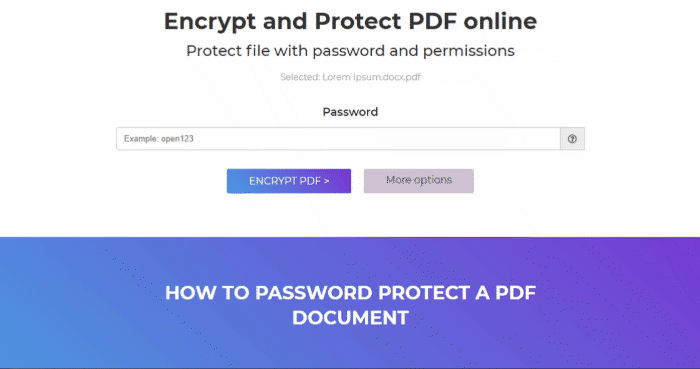 Step three: Tick the box on the selections that you wish to limit. For example, you can tick the box on "Copying texts and graphics" and it will restrict readers from doing this.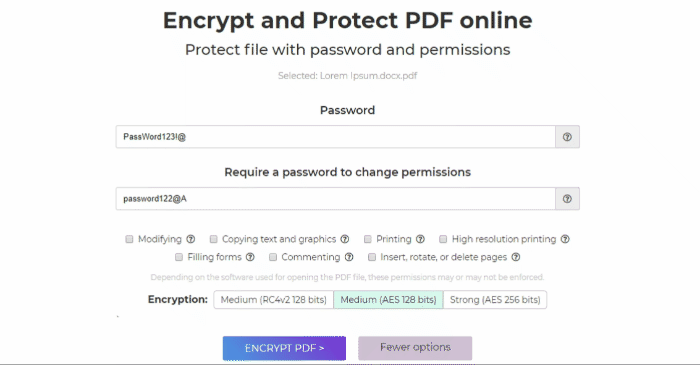 Step four: Convert your file by clicking "Encrypt PDF" and download it.
Conveniently, using DeftPDF will allow you to manipulate your PDF file with its all-in-one PDF tools. Use them to edit, convert, translate or even repair your files online for free.
Want to get updates and subscribe to our blog? Get weekly e-notifications by creating a free account with us:

DeftPDF

online