How to Delete PDF Pages
20 / 9 / 2019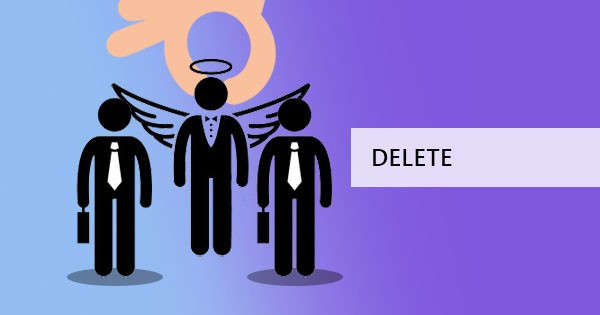 Sometimes there are PDF documents that you don't want to distribute because there are certain pages that are private or confidential. In these cases, what you need to do is to delete that specific page so that you can send it out and allow other users to gather the information they need.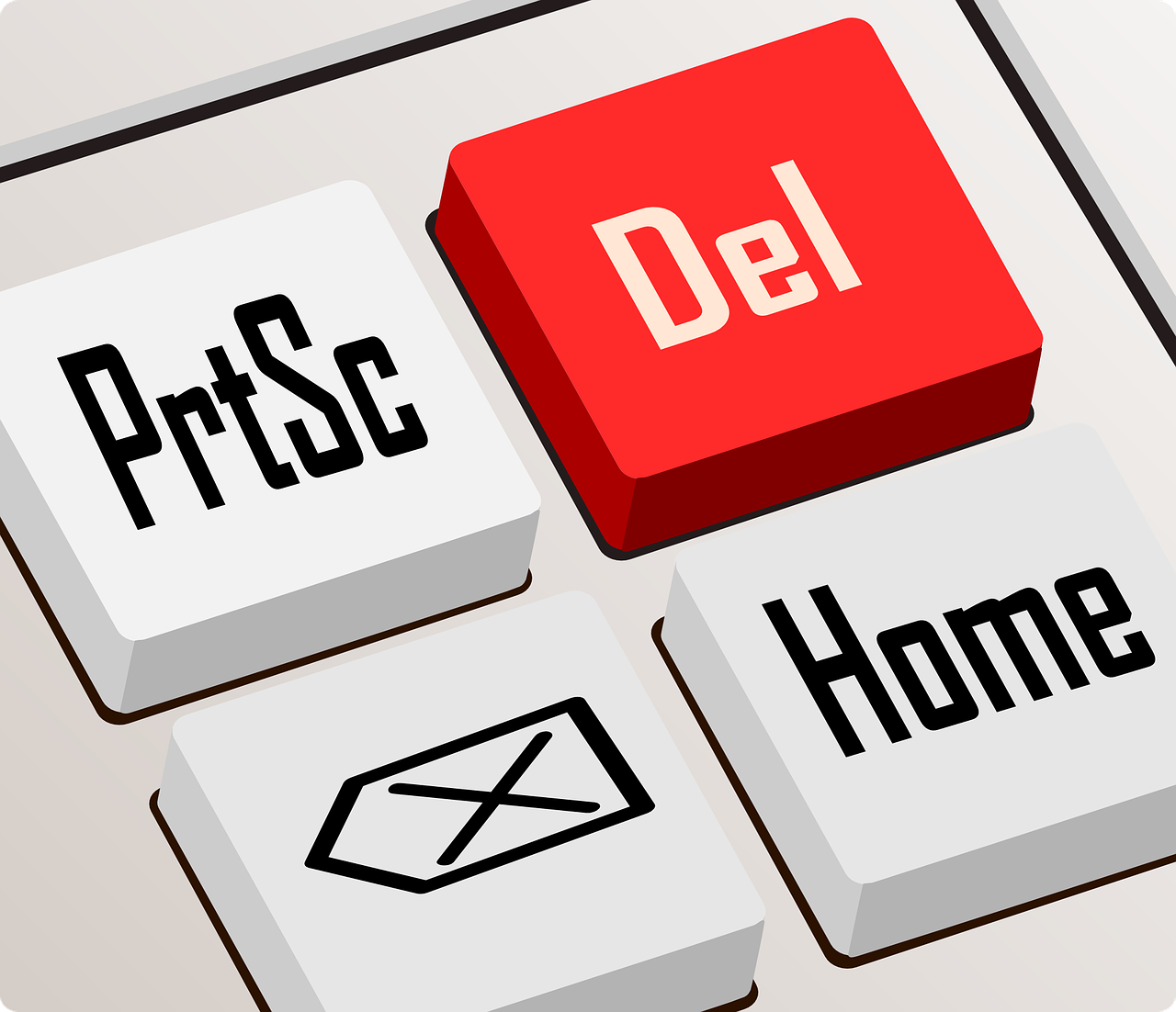 So, the question here is, how do you do it? How do you delete a page from a PDF knowing that it's not as editable as how we see Word or Excel files?
For beginners, this could be mind-boggling and could also mean expensive – if you don't know how and what tools to use. Deleting PDF pages can be done for free, all you need to do is go to our site and start using our tools!
How to delete PDF pages using DeftPDF?
Our process is easy, you don't need to subscribe, register or pay for anything. Just follow the steps below to know how to do it:
Step one: Go to DeftPDF.com and click the Delete Pages tool
Step two: Upload your PDF document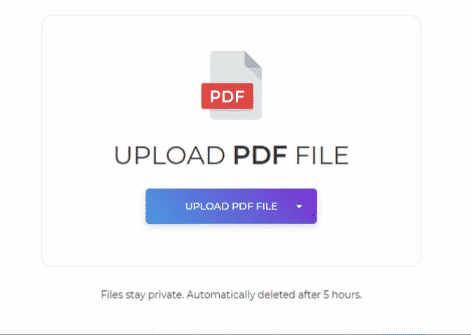 Step three: Once uploaded, a preview of the file will appear with a "Delete" button at the bottom. Click the button on the pages you want to remove.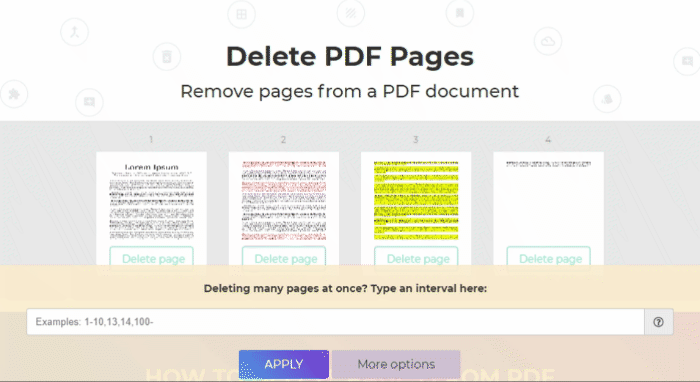 Step four: Once done, click "Apply" to process the new document and "Download" to save on your computer.
Is this safe to use?
As confident as a lion, we are proud to say that our servers are highly secure and encrypted. Your documents will remain confidential and will be deleted after processing. No need to worry if someone's going to steal your document away because it won't even stay there for long!
Why should DeftPDF be the preferred PDF tool?
Aside from the fact that it's totally FREE, very easy to use and highly secured, DeftPDF offers a lot more tools and services online without the need for subscriptions, registrations, or even installation. The whole software is web-based so you can access the tool anytime and anywhere with any kind of device!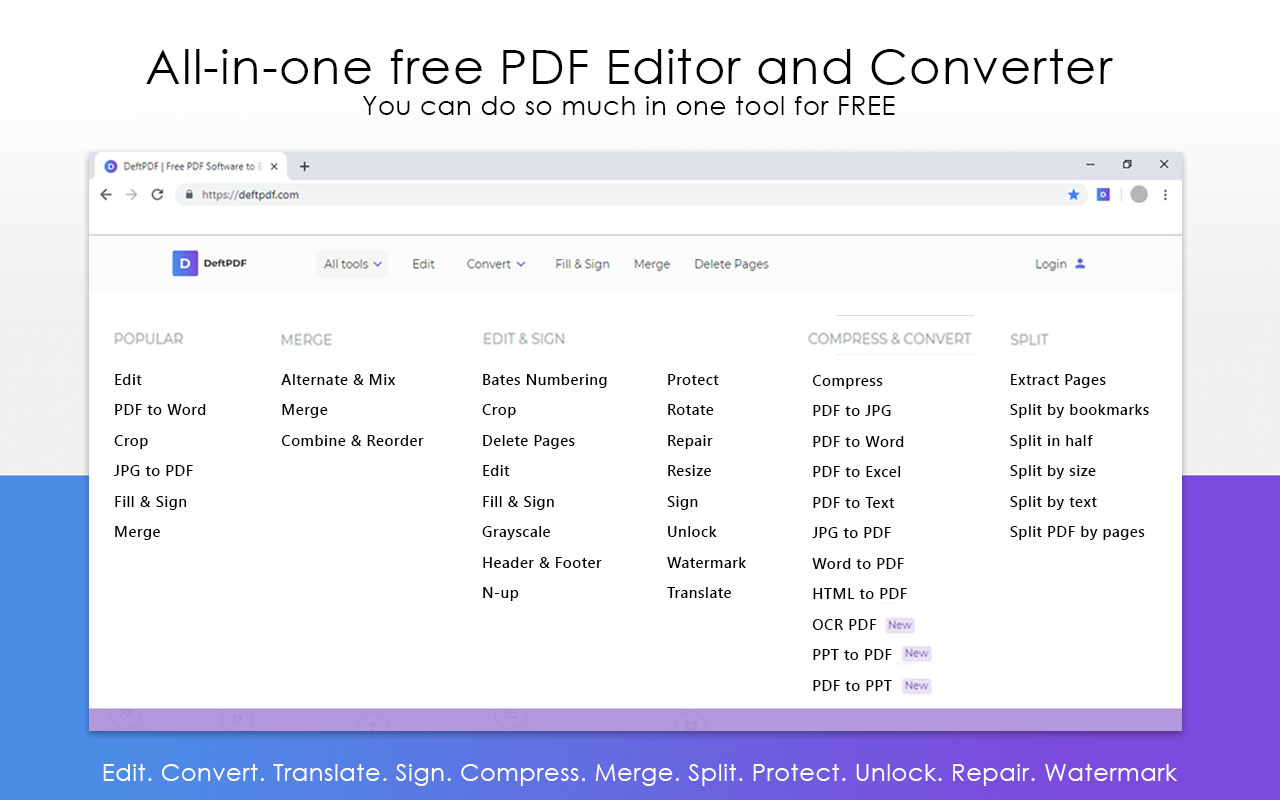 What are the other tools available?
As an all-in-one PDF editor and converter, we offer you over 39 tools for FREE. DeftPDF has become the preferred option for those looking for practical ways on PDF manipulation as users can find everything in one site. Here are some of the other tools you can use online:
1. PDF translator – Translate your PDF from one language to another! You can now translate in 11 Languages without the hassle of copying and pasting from one tool to another. Just upload your PDF directly and it will convert in the same layout!
2. Crop PDF – Crop your PDFs and save only the selected area that you want to save. Remove paddings, white spaces, margins and get the content you need by cutting it out.
3. PDF editor – Edit existing text, move it, erase it or even add forms or photos. You can edit your machine-readable file online without difficulty, just drag and drop!
4. Fill and Sign – Sign your documents or send it out for eSignature using our Fill and Sign tool. Your receiver will surely appreciate a suggested tool to draw their signature on especially if they don't know much about signing PDFs!
5. OCR tool – Got a scanned document that you want to edit, search or copy In text? Turn that flat document into a machine-readable file by converting it as a searchable PDF using our tool!
Confused on how to use our tools? We've got video tutorials and written guides to help you understand how to use our tools! If there are any problems, we also have a support team to help you with your problem. Just send an email directly to support@deftpdf.com
Want to get updates and subscribe to our blog? Get weekly e-notifications by creating a free account with us:

DeftPDF

online