The Shades of Grayscale
24 / 2 / 2020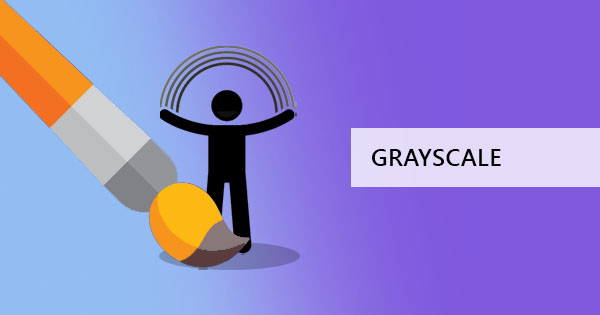 If you're using the book "50 shades of gray" as a reference, it's about time to change that perspective because it doesn't really correspond to the real-life colors, instead, it portrays the feelings and moods of the character. In real life, there are actually more than 500 shades of gray. Our human eye could not distinguish all of it but there are at least 30 shades that we can see. Some may be gifted and can see around 50 but normally, 30 shades are visible.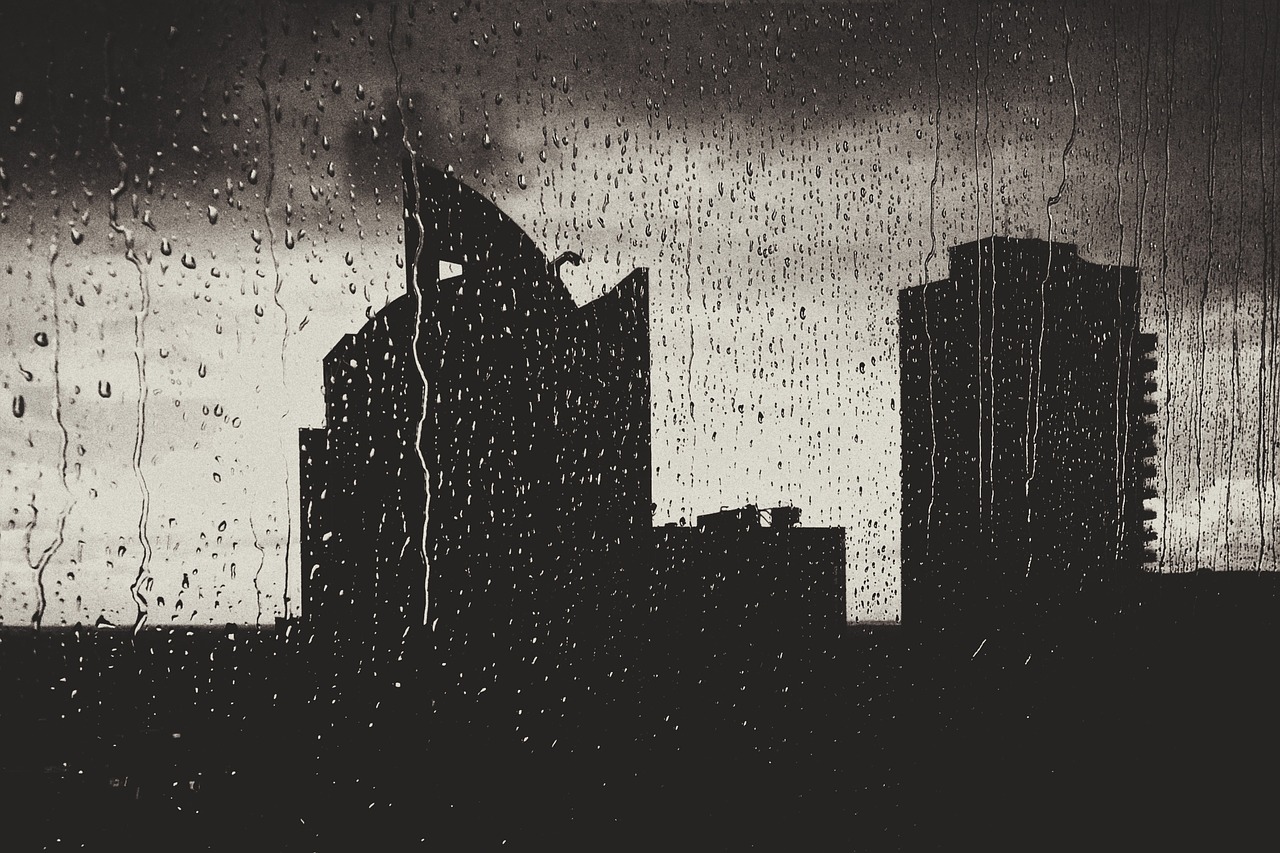 What are the different shades of Gray?
Isn't it amazing how our eye can detect around 10 million unique colors but can only distinguish 30 shades of gray? These shades can also be categorized in four parts – the Achromatic grays, off-grays, the cool grays, and the warm grays.
The first category shows you different shades that have equal RGB mixtures (red, green and blue). The second type, the off-grays have unequal colors combined while the cool grays have other hues surfacing such as bluish, violets or greenish colors. The last category, the warm grays, have brown or pinkish shades surfacing its gray color.
To make things simpler for you, we've compiled the shades and the names in a table. More likely, common readers like you will be able to tell the difference between them all.
30 Visible Shades of Gray

Achromatic Grays

Gainsboro

#DCDCDC

Light gray

#D3D3D3

Silver

#C0C0C0

Medium Gray

#BEBEBE

Spanish Gray

#989898

Gray

#808080

Dim Gray

#696969

Davy's Gray

#555555

Jet

#343434

Middle Gray

Off-Grays

Xanadu

#738678

Platinum

#E5E4E2

Ash Gray

#B2BEB5

Battleship Gray

#848482

Gunmetal Gray

#2A3439

Nickel

#727472

Charcoal

#36454F

Stone Gray

#928E85

Cool Grays

Cool gray

#9090C0

Cadet Gray

#91A3B0

Blue-gray

#6699CC

Glaucous

#6082B6

Slate gray

#708090

Gray-green

#5E716A

Marengo

#4C5866

Warm Grays

Pruce

#CC8899

Rose Quartz

#AA98A9

Cinereous

#98817B

Rocket Metallic

#8A7F8D

Taupe

#483C32
Why some users prefer grayscale?
In basic reasoning, grayscale makes everything simpler and therefore having smaller data. With this said, your computer will be able to do more complex processes faster. To elaborate further on the data, let's list it down one by one.
1. PDF files and images automatically becomes smaller in size and gets compressed when converted to grayscale. It simplifies the code in the file, allowing your computer to do faster.
2. In image processing, having a grayscale image helps identify edges and texture, helping users by identifying noise in the image.
3. Colors have 3 dimensions or 3 layers – R, B and G. Grayscale meanwhile have only 2 – black and white. In programming, there are certain codes applicable only to 2 dimensional images, hence the preference for a grayscale image.
4. In photography, having images in gray sets the mood and the tone of the photo. It also emphasizes objects and depth when needed to.
How to set up your printer to grayscale
You can simply change the setting on your printer or change the color preference before hitting print. In a gist, you can set your printer to grayscale by following the instructions below:
1. Select device and printers from the start button (on Windows)
2. Right-click on your printer and select "printer preference"
3. Go to the color tab or the advanced options (if color tab is not seen immediately) then change it to grayscale.
4. Click apply or save.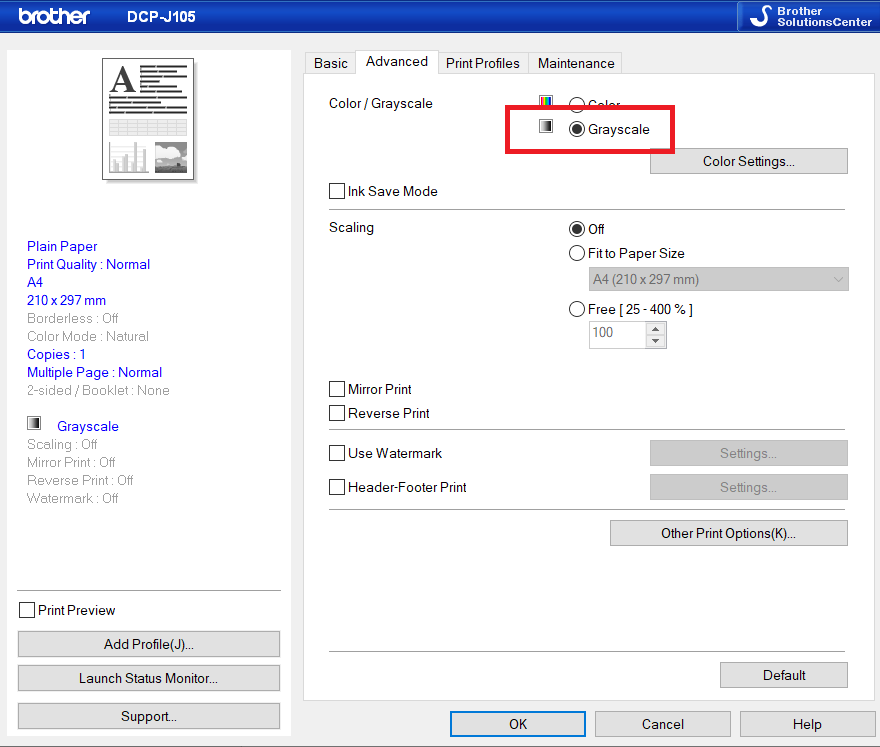 When you open your PDF using a browser, the browser already asks you if you want to change your printer setting to color or grayscale.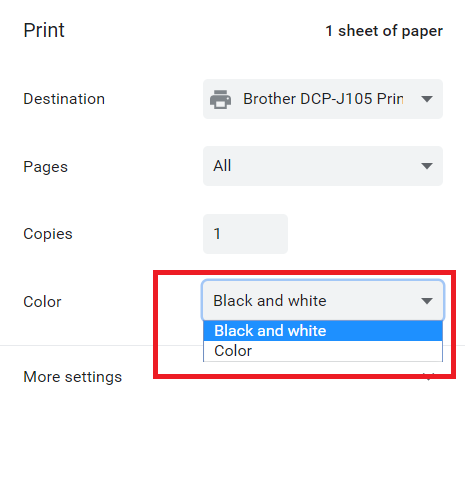 How to convert your PDF document to grayscale without printing
You can achieve this in two different ways – using the old and long method of printing it in grayscale, then re-scanning the document OR using the shorter version by using a PDF software to convert it to grayscale. Of course, who wants the long way if we can do this in the fast and easy way?
1. Go to DeftPDF homepage and select GRAYSCALE PDF tool.
2. Upload your PDF file there and click "Convert"
3. Save and download.
Here's a video tutorial so you can see how easy it is to use:
Want to get updates and subscribe to our blog? Get weekly e-notifications by creating a free account with us:

DeftPDF

online