Getting your Free PDF Sewing Patterns
02 / 3 / 2020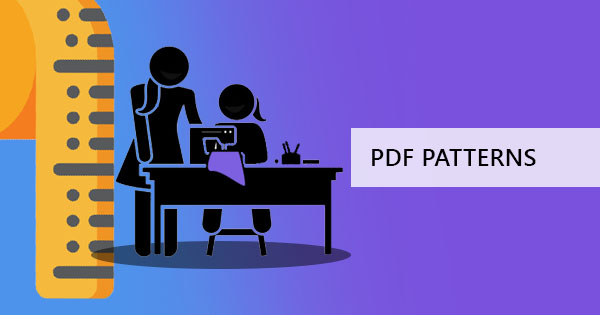 If you're new to the sewing industry, PDF patterns must also be new to you. Our posts from Valentine's week have shown you How to print PDF sewing patterns and How to digitize a PDF sewing pattern but being new, these two topics could be quite overwhelming. Let's begin by elaborating on what these are.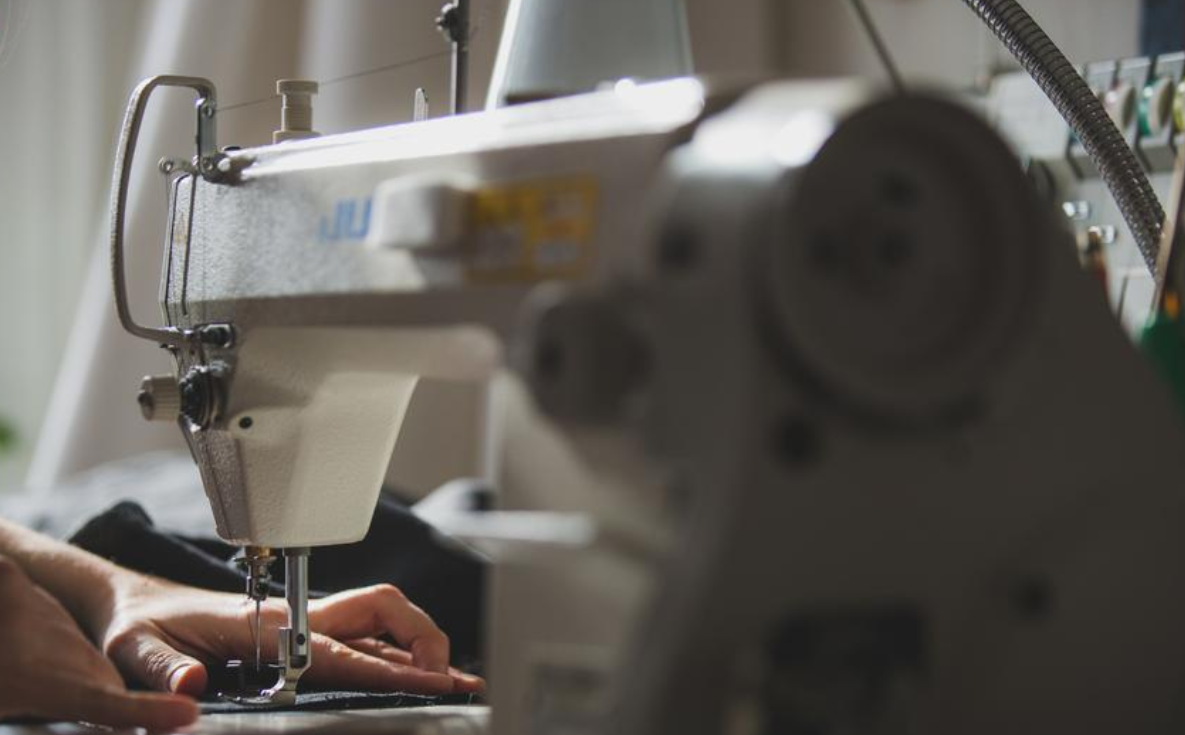 What is a PDF pattern?
A PDF sewing pattern is a digitalized form of a drawn fabric pattern. These are used before cutting and sewing fabric, which helps in creating new clothes. Before PDFs were used, these patterns are either bought from stores, printed from special printing shops that have the bigger paper capacity or created from scratch on a craft paper. Now, with PDF formats available, patterns can be printed and assembled at home with a regular printer.
Why do I need these free PDF patterns?
If you're an advocate of creativity and DIY, creating your own clothes using these downloadable patterns should fit for you. These free PDF patterns are also recommended for those newbies who don't know how to make their own pattern. Having it in PDF also allows you to reprint this pattern over and over (if you made a mistake or simply want to make another set) and allow you to keep it safe on your computer.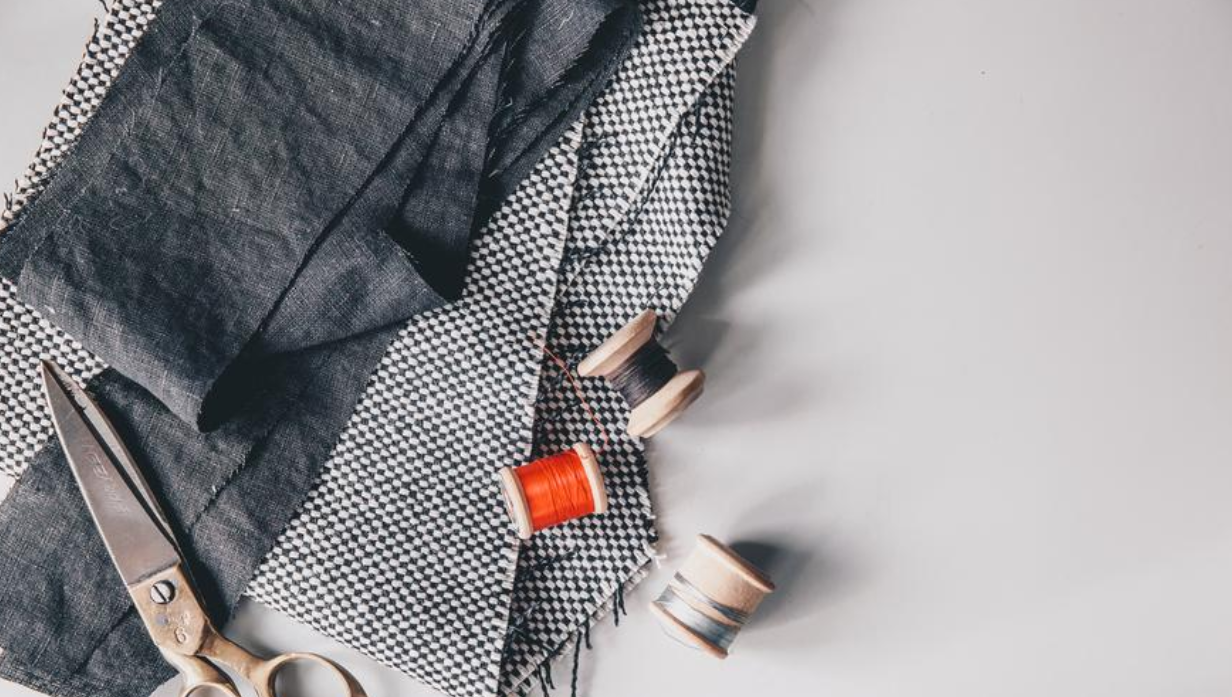 Where can I get these for free?
Have you ever heard the phrase, "nothing is free?" Well, here at DeftPDF, we think otherwise. We believe people have the right to use PDF for free – since it was given freely by the maker! So, to prove our point, we've compiled a few sites that may provide you free PDF sewing patterns to download.
1. The Avid Seamstress gives you a glimpse of their patterns by providing a free pattern for their drop sleeve top. They give it for free in exchange for your email when you subscribe to their newsletters. They also sell other patterns, fabrics, sewing kits and more.
2. By Hand also gives a free PDF pattern to download, suitable to print and assemble at home. The pattern provided is a creative sleeveless Polly Top that has a tab hem and a contrast front panel. This allows users to be more creative with combining fabrics with this pattern. They also provide a FREE circle skirt calculator that does the math for those creating their own skirt patterns.
3. Seam Work gives us a free PDF pattern for an elegant sleeveless top when you create a free account with them. This free PDF pattern is easy to make, can be used in three different versions and described as a classic top inspired by the early 60s.
4. It's Always Autumn has been our favorite so far. They provide a ton of easy to make sewing patterns that vary from ladies' clothing, children's clothing, and creative aprons. They give sufficient instructions and guide through the blog and sample photos for the results.
5. Scattered Thoughts of Crafty Mom gives their readers free PDF patterns for children's clothing which can easily be downloaded on the links provided. Usually, the patterns are for girls, boys and ladies' wear.
6. Sew Can She is another blog that provides free patterns for various projects such as bags, pillows, pencil cases, pouches, and other creative finds. They give it as links within their guidelines and can be downloaded as a PDF.
7. Rebecca – This page is full of patterns for ladies. A variety of free patterns in PDF and offers tutorials, guides and bundle discounts. If you a basic pattern for each kind of garment (skirt, pants, top, etc), you can find those on this page.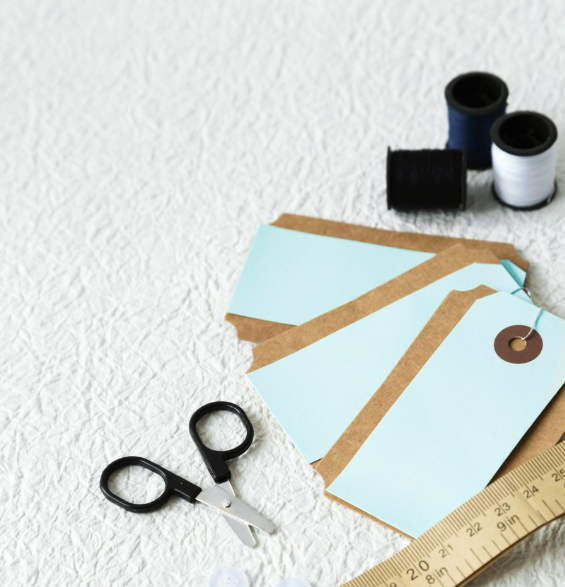 8. Tessuti Shop meanwhile offers not only PDF patterns but also sewing classes and fabrics in its website. They also posted a few free patterns that mostly top.
9. Hey, June hand Made offers a few free PDF patterns but needs you to purchase other patterns for some freebies. The reason for such a requirement is because the free patterns are usually an add-on pattern to the paid patterns, hence only an extension. But hey, if you like spicing up basic wear, these freebies can help you do that.
10. Purl Soho extends its patterns from sewing to knitting, weaving, crochet, and embroidery as it offers a free guide and PDF pattern on these various handcrafts. The projects are mostly materials though such as mittens, hats, vests, and more. They also focus on using other fabrics and materials than the usual standard cotton.
11. Wardrobe by Me gives its audience only one free pattern for women but has various different types of patterns for sale. You can also find PDF patterns for men, curvy women, and even underwear patterns.
12. Peekaboo Pattern Shop offers plenty of free patterns in exchange for your subscription in their newsletter and Facebook group.
13. Instructables is another favorite of ours. It's actually a community site where users can create an account for free. Here, you will find that most members share their creative patterns, which you can download for free. The site is not limited to sewing as they also feature other crafts like cooking or technology, provide a contest for the best and offer various workshops. Basically here, you share what you make.
14. Mood Fabrics has plenty of free patterns from various contributors but you need to input your email address and verify your email before you can get the free PDF pattern. Basically, subscribing to their blog. You can rely on this site to give you a "fashionable" pattern with instructions.
15. Last but not the least, Melly Sews also offers free PDF patterns when you join their Facebook Group. Most patterns are for kids or women.
Have you found the pattern that you were looking for? If you're also keen on using and editing PDF, you can also use our tools to edit, convert or translate your PDF for free! Here's a quick recap video about our tools.
Want to get updates and subscribe to our blog? Get weekly e-notifications by creating a free account with us:

DeftPDF

online