How to Make a PDF Infographic
17 / 5 / 2020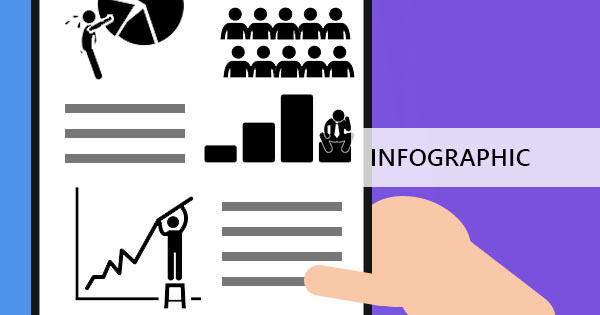 If you're struggling with marketing your site, running out of ideas on how to impress and captivate your audience's attention, then it's time to get creative and make something new. But what new item can you bring in your site that fits this all-digital world? It doesn't need to be a new product, in fact, it can be as simple as providing new information that will compliment your niche. This information can best be placed on a graphic-filled PDF that shows facts and data and that file is called an infographic.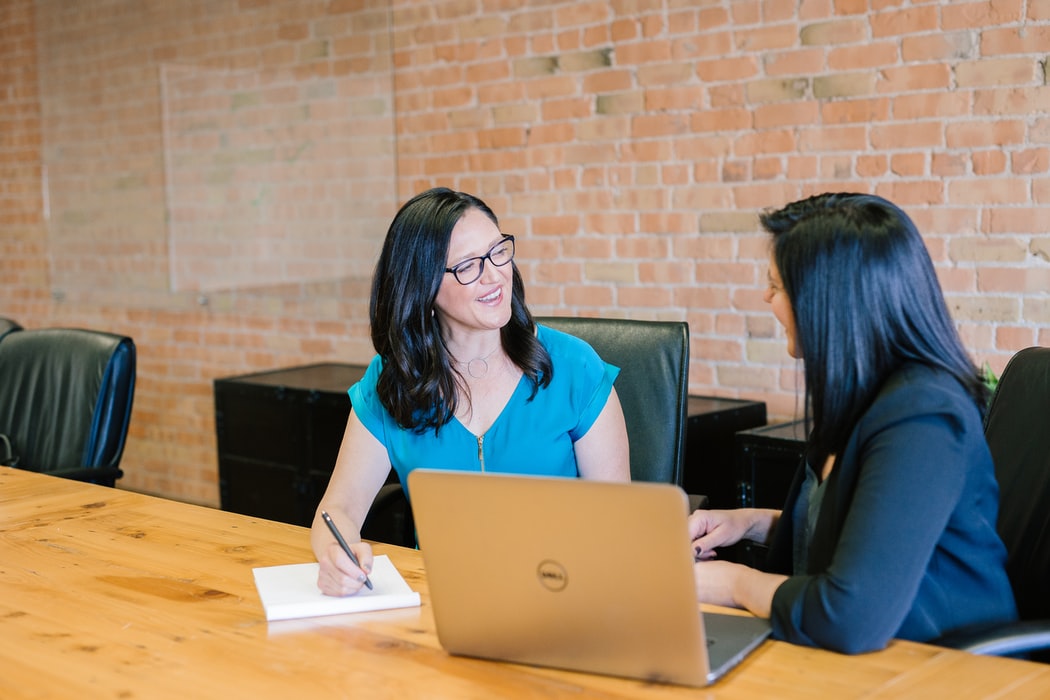 What is an infographic?
An infographic is a piece of digital file that has data presented. Usually, it is a one-pager PDF file but can also be in the form of a JPEG or image file - formats that cannot be edited using simple viewers. Infographics are often filled with graphics, charts, diagrams, and visual images that can better explain and illustrate the information. It can also be interactive and filled with animations that can amaze readers. When you say interactive, it can contain links that divert readers to another window, have tabs, clickable checkboxes, maps, form elements, and more. What makes an infographic captivating is its visual representation of data that can easily be understood in one glance. Its layout and design with graphics and images improve on recognition, allowing readers to see the trends and patterns.
Why do people like infographics?
Infographics basically sum up a long narrative of information and make data interesting by its design. It attracts readers and makes boring information easy to understand with simple illustrations. It can also save readers time and help them understand the brand easily.
Professionals also like using infographics for various reasons. Marketing experts use this to drive more traffic, boost impressions, gain more engagement to the product of the business, get more searches from search engines, get higher rank online, and get more leads.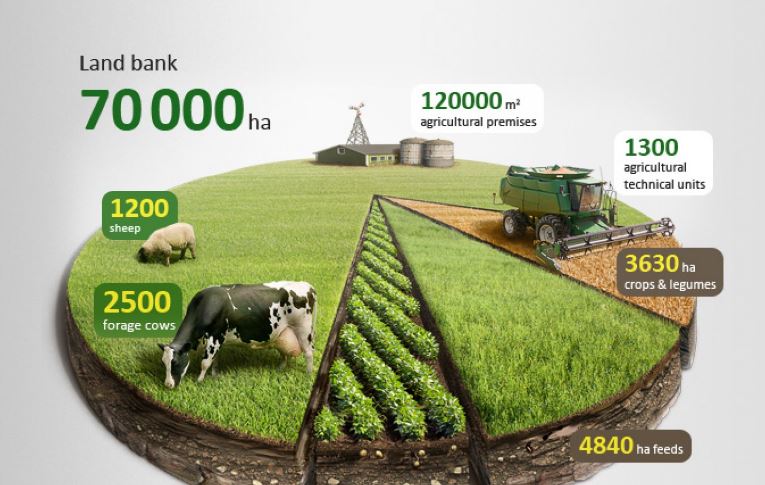 (Sample infogrpahic created for an agricultural holding company)
On another note, small businesses or organizations use infographics to accomplish various goals including:
share their knowledge that corresponds to their niche

show processes internally or externally

send out important information that needs to be communicated to the team

show results from surveys or reports

connect with readers or allow readers to feel connected to the brand

create awareness

motivate employees for work or customers to volunteer

announce new products and services

boost social media engagement

establish brand recall with visuals

create viral content

grow company brand
What makes a good infographic?
Infographics are meant to tell stories. It should connect readers toward the data that reports are trying to show. It should also contain the good points and highlight them with vectors and images that are ready for presentation. A good infographic should also have a layout that is ready for printing and can be used as posters, flyers or reports.
To make your infographic stand out, it is important to make sure that you have the right elements, design according to the theme of your topic, create a layout that stands out but also lets information flow so that the readers can easily figure out what you're relaying and make sure that the data is accurate.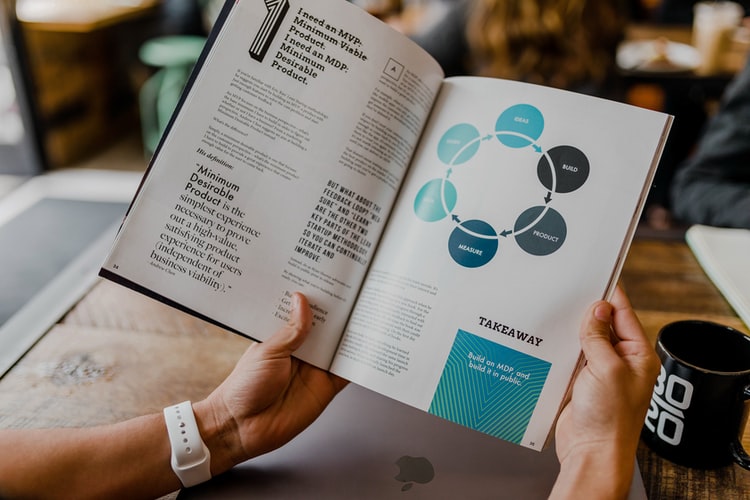 How do I make an infographic?
Creating stunning infographics can be easy and it can be summed up in 5 simple steps. Sharing with you our version, here's how to create one:
Step one: Choose a topic.
Your topic should have enough data and should be related to your website/business niche. This topic can be about the reports, data results from surveys, or it could be a topic that basically solves questions that customers or readers often ask.
Step two: Highlight the important notes.
After choosing the topic, make an outline that and indicate information that is deemed to be important by your audience. Highlight what makes the most impact. If you don't have data yet, gather and research facts from reputable sources. You can get U.S. Government statistics or create your own focus group.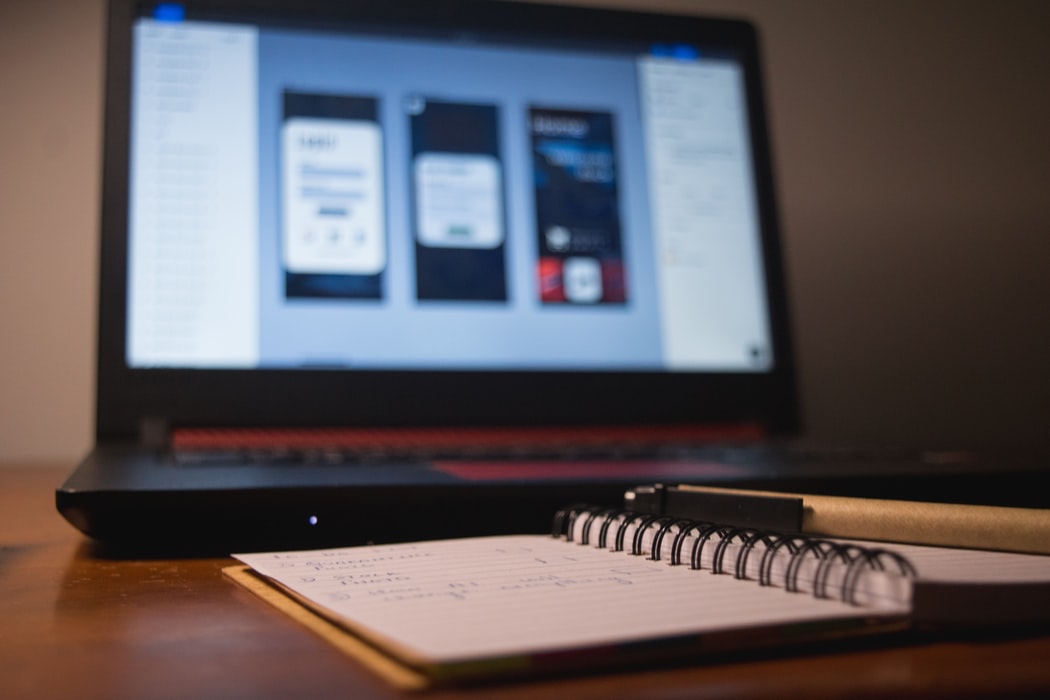 Step three: Choose a layout
There are several kinds of infographics so ask yourself, what kind do you want your presentation to be? Each kind serves a purpose and focuses on it. This avoids confusion and allows readers to understand information instantly. Here are the 9 most popular types:
Comparison infographics.

Geographic infographics.

Hierarchical infographics.

Informational infographics.

List infographics.

Process infographics.

Resume Infographics.

Statistical infographics.

Timeline infographics.
Step four: Create the layout
Structure your infographic according to the flow of information you've drafted in step one and start creating it in your application. This can be in PowerPoint, MS Word, Keynote, or even here at DeftPDF.com where you can create a PDF on a digital blank sheet of paper. Include all details but make sure that they are concise and straight to the point. Remember, you are also going to fill the spaces with images, icons, and charts so space is very limited.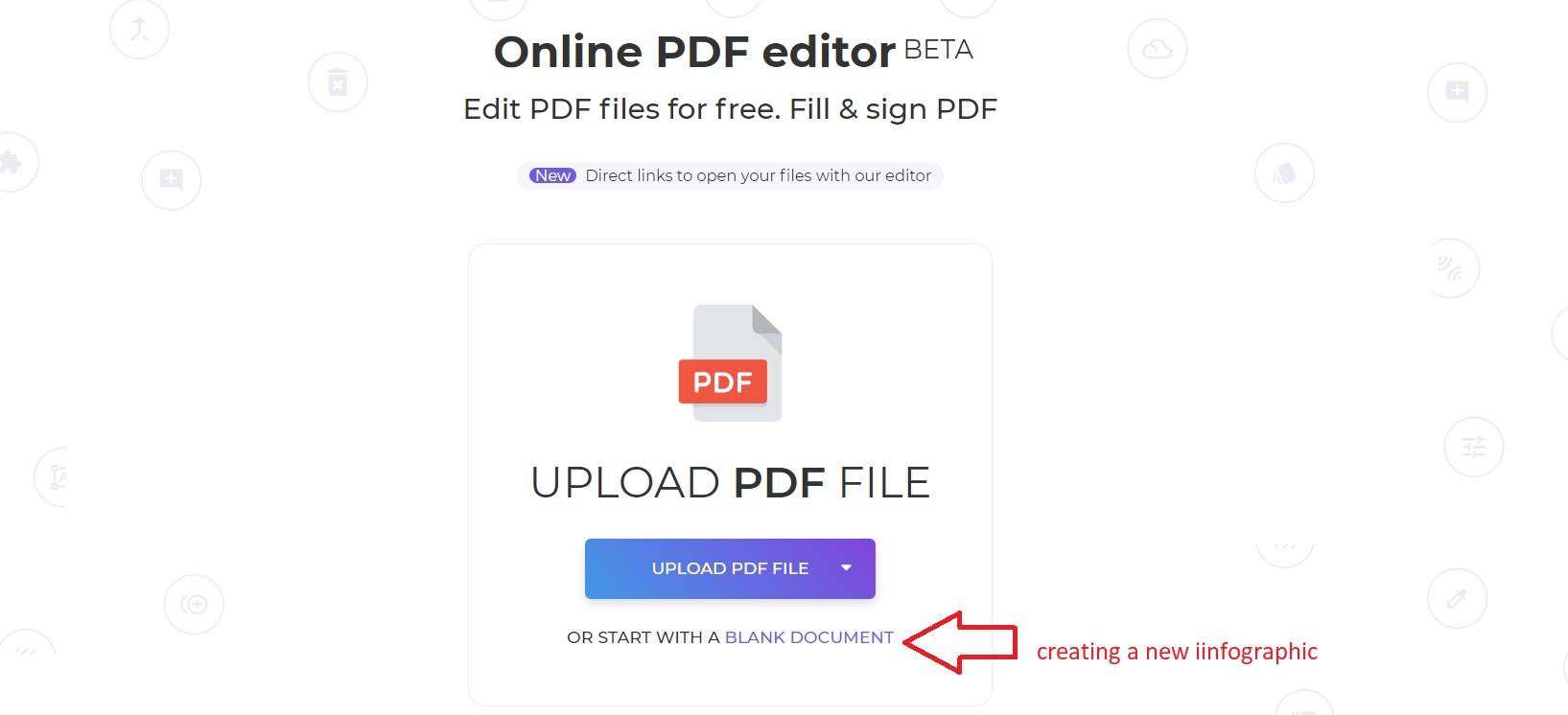 Step five: Style and insert images
After you've encoded the content and finalized the structure, you can now add some designs and modify the style. Change the font, colors, headers, spaces, and icons if needed. Add the images to the appropriate areas and make sure to keep alignment consistent. It helps to add bullets on listed items, add vector images on every frame of information, and have clear readable text. If you have a plain background, make sure to add enough images as visual aids but if you have a loud background, simplify the icons and images. You can use applications such as Photoshop, PowerPoint, or Paint to create your icons/graphic images.
Posting Online
Once you've created your infographic, save it in PDF or JPG format so you can post it on social media and share it via email. It is strongly recommended to distribute information in PDF format then into an image file as PDFs can be encrypted, can avoid plagiarism, and is universally available to be opened on any device. Creating an infographic is really easy but if you're having a hard time creating your own design, you can always start with a template first. Did you know that you can actually create an infographic with your PowerPoint? Yes, you read that right! Microsoft has readily available templates which you can use for free and after you've created them, you can also convert them for free here at DeftPDF.com
Want to get updates and subscribe to our blog? Get weekly e-notifications by creating a free account with us:

DeftPDF

online