Benefits of upgrading your DeftPDF account
12 / 1 / 2022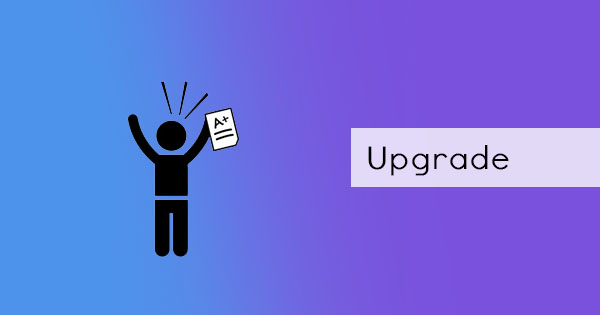 DeftPDF is coming in strong for 2022 with a new release as we reveal a powerful upgrade! Some of you may have already seen how good our free tools are but this year, we're revealing additional features for the upgrade plan. DeftPDF's newest upgrade adds additional abilities to your document management such as bulk processing and team management. DeftPDF's software upgrade removes limitations! We're also excited to announce that the upgrade will only amount to $4.99 a month and will automatically remove ads for your account. Check out the full specs and release notes for the upgrade plan below.
Ads removal will automatically be implemented for upgraded accounts. No more hindrances, distracting texts, and time-consuming advertisements that you'll need to close every time. The process will be directed right where you need it.
New! Bulk processing enables users to process more than one document in one click. Users who have more than a few projects to complete can now obtain conversion in bulk! This ability to batch process allows users to process as many as 500 files to merge, 10 files for OCR, 100 files to convert from image to PDF, 20 files to protect, 5 files to fill and sign and so much more. Check out the complete list of batch processing here or scroll down below.
New! Team Management is added to the account owner and allows users to add members. Each member will be able to view, manage, process and download the documents. Add unlimited team members for your project that cost only $4.99 per user per month.
No Hidden Fees to worry about. All our fees are written on our site. Jump into the software that has an affordable plan and fits right for your needs. Keep the solutions for free for users that have only a few documents to render or get a business solution for a bulk process for only $4.99!
Security is ensured at DeftPDF, no matter if it's the free version or the upgrade! Feel confident that your documents and data are protected through SSL encryption technology, which basically means working with software using an encrypted server! Documents are also automatically deleted after 4 hours, so no need to worry about removing your files from our site.
Free trial services anytime. Try DeftPDF with no strings attached with our free version on our online site which you can use as much as you like. Upgrade for additional features to get more out of our software, which you can cancel anytime.
Features

Free Plan

Upgrade Plan

($4.99 per user per month or $49.99 per user per year)

Key Feature

Access to All tools

Access to All tools

Limited document processing

Unlimited document processing

Ads

No ads

Batch Processing

Number of files you can process at once

Merge PDF

25

500

Split PDF

1

1

Combine & Reorder

2

10

Compress PDF

1

10

Alternate & Mix

2

10

Office to PDF

1

10

Word to PDF

1

10

PPT to PDF

1

10

Excel to PDF

1

10

PDF to Text

1

10

PDF to Word

1

10

PDF to PPT

1

10

PDF to Excel

1

10

PDF to JPG

1

10

Image to PDF

20

100

Add page numbers

2

10

Add watermark

1

10

Rotate

1

20

Unlock

1

10

Protect

1

20

PDF to PDF/A

1

10

Repair

1

10

PDF Signature

1

5

OCR

1

10

Edit PDF

1

1

Delete PDF

1

1

Split in Half

1

10

N-up

1

10

Header & Footer

1

5

Grayscale

1

10

Crop

1

10

Bates Numbering

1

5

PDF to EPUB

1

10

EPUB to PDF

1

10

HTML to PDF

1

20

Split PDF by file

1

10

File Size per task

50 MB

4GB

Edit PDF 100 MB

PDF Signature 100 MB

Teams

X

Unlimited ($4.99 per user per month)
Want to get updates and subscribe to our blog? Get weekly e-notifications by creating a free account with us:

DeftPDF

online