How to Convert Audio to PDF
27 / 6 / 2022
Conversion of audio recordings to PDF is not directly possible due to the difference in format and data contained in each file. An audio recording is considered multimedia and PDF files are document file types. Unlike word docs, excel, notepad files, and PDF files, audio files do not contain characters readable and searchable by the computer. Though our human ear can recognize such characters in the form of speech, these words and texts can only be translated into written form if it was encoded by a hired transcriber or if a voice typing tool is used.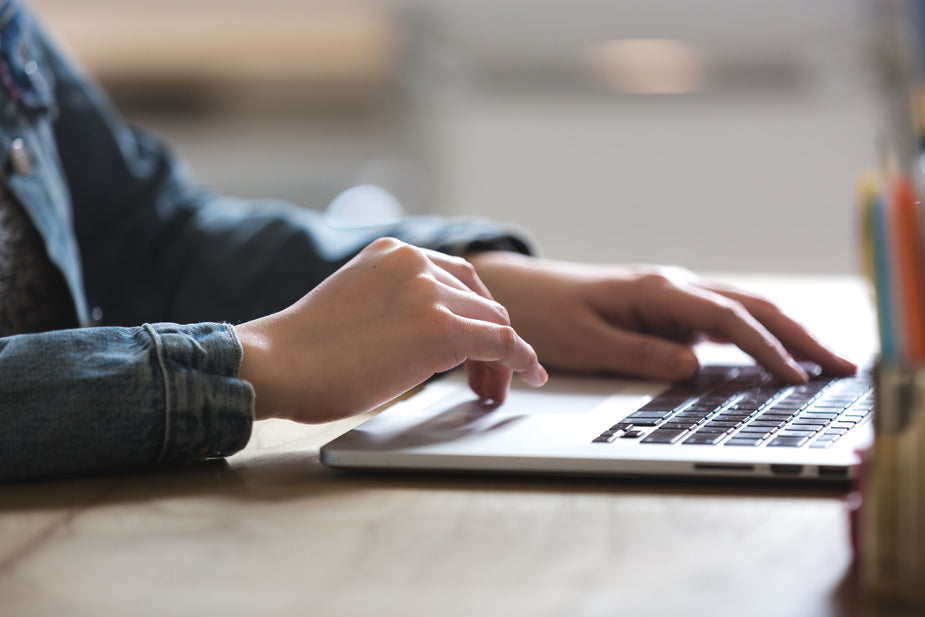 Using Technology to Convert
Conversion of audio files to PDF is not a one-step procedure. It involves using 2 separate tools to transcribe the text and convert it to PDF. The good news is, that you only need one application for these two tools. It's simple, easy, and free – this tool is Google Docs. What does Google Docs have to do with the conversion? First of all, Google Docs provides various tools that are overlooked by basic users. If you look closely, you will be able to discover that this simple online document storage provides a voice typing tool. Access it by following this guide below:
Step one: Log in to your Google account and open Google Drive. Click Google Docs.
Step two: Create a new document by clicking new. Click Tools on the menu then click voice typing.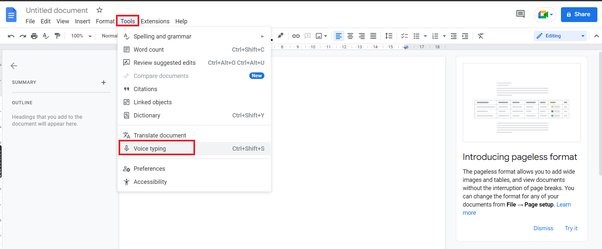 Step three: A microphone icon will appear on the screen. Click the icon and play the audio recording. This will then start encoding what it hears.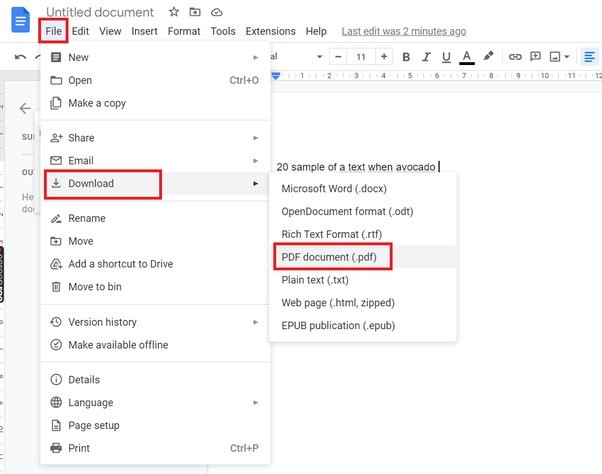 Take note though, that when you use the voice typing tool, you need to keep your background quiet. Background noises may possibly hinder a clear transcription and may result in unrecognized texts. Of course, if you still want to save this as a PDF, you don't just stop there. Exporting the Google docs file can be done by simply clicking FILE > DOWNLOAD > PDF (as illustrated in the image below).
Inserting the text on your existing PDF
If exporting to PDF is not the solution you are after and you already have an existing PDF where you want to insert your text then you need an additional tool to help you with such a dilemma. The tool that can help you with this for free is DeftPDF. With our EDIT PDF tool, you can upload your existing PDF and add the text directly. Here's how:
Step one: Go to DeftPDF.com and select EDIT from all tools
Step two: Upload your PDF file. On the preview, there will be an editing toolbar that will appear on top.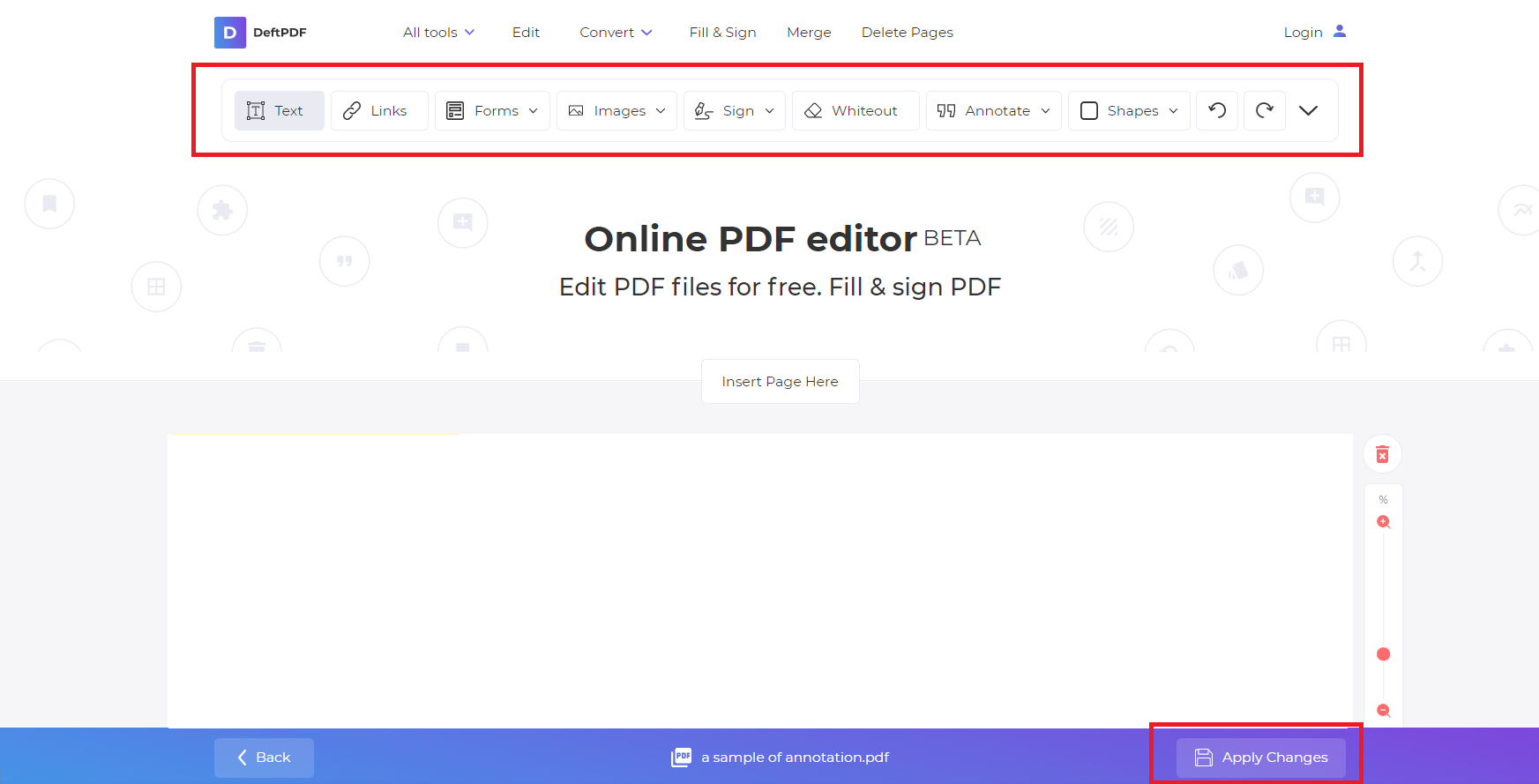 Step three: Copy the text from your Google Docs then select the text tool from the toolbar and click anywhere on the digital document. Click CTRL+V to paste the copied text.
To save your PDF file, simply click APPLY CHANGES then download your PDF.
Other solutions
Another solution that can be done to convert audio into PDF is to hire a transcriber. Online websites such as transcribeme.com, Upwork, or Fiverr, make it possible to hire people online easily. While this is a fast and easy solution, it must be noted that hiring online project-based employees can be expensive and human error is inevitable. A transcription of short audio can range from $15-$30 per audio or per hour.
Aside from voice typing or speech-to-text translations, the best foolproof way to get around audio to PDF conversion is to simply insert the audio file in the PDF. This is done by using tools such as Adobe.
Want to get updates and subscribe to our blog? Get weekly e-notifications by creating a free account with us:

DeftPDF

online