How to track who viewed your Google files
04 / 6 / 2021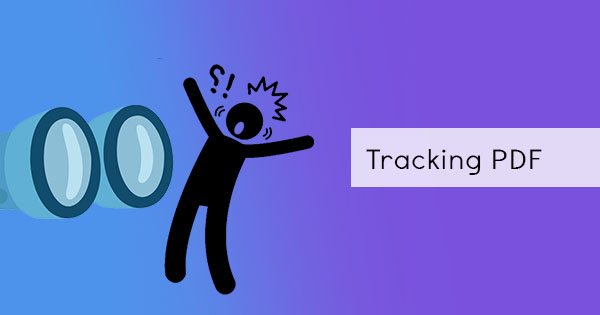 Collaboration, sharing, and tracking are now easier than ever. With Google's G Suite, users can now track trends and activities on their documents uploaded on Google Drive known as "Activity Dashboard." This feature is only on G-suite and can only be seen in Google Docs, Sheets, and slides. Other than the number of views and trends, it can also show you the comments and sharing history in your documents.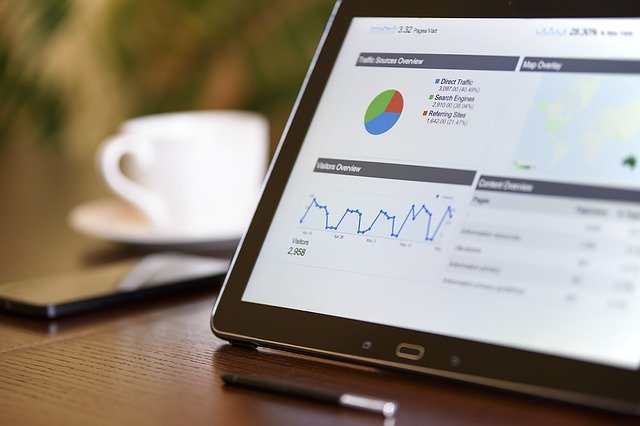 So if you're already a G Suite user, here's how to access those trends:
Step one: Open your Google file. It can be your Google Doc, your Google Sheet, or your Google Slide.
Step two: On your document preview, there's a menu on top. Select TOOLS from the menu and click ACTIVITY DASHBOARD.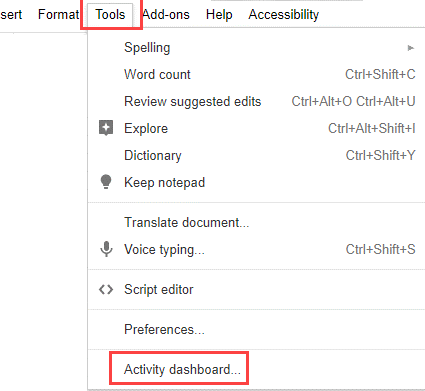 Step three: On the viewer's tab, you can see the history. It lets you see how many times the file was shared, how many times it was viewed, and if the viewer has not seen the file. Users can limit the viewers or make it publicly available and the viewing history for both can also be seen on the tool.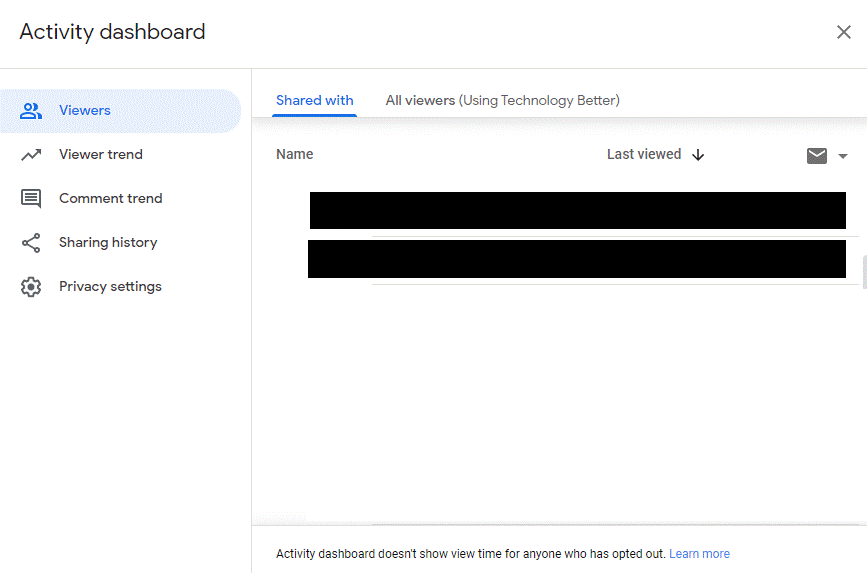 What's great about this feature is the fact that it has a viewer trend tab that shows unique views and it can also track comments. Both can be viewed based on a time period which can be changed by clicking the drop-down button on the top right.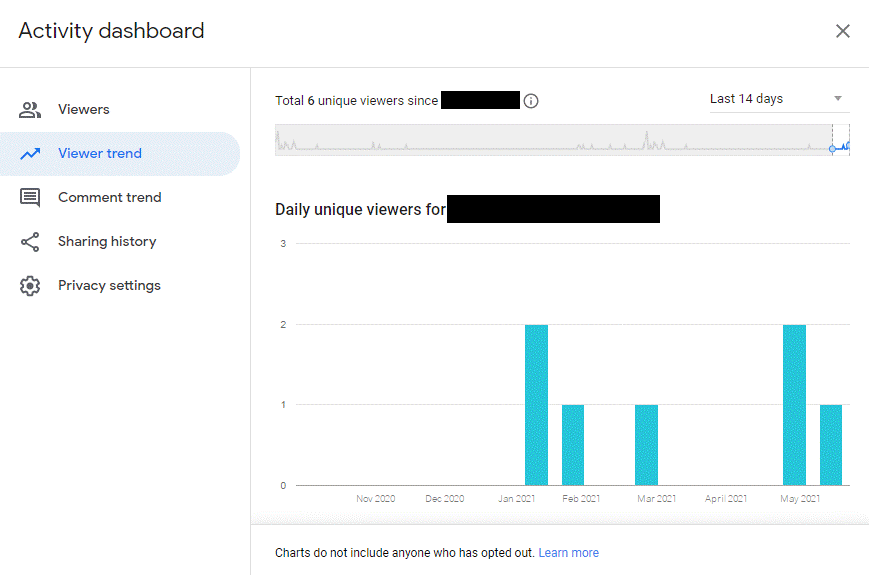 Additionally, sharing history can be tracked as well. With the sharing history tab, users will be able to see how many times it was shared if it was unshared or when it was shared.
If you're new to this and you can't seem to get the data you need from these tabs, perhaps the culprit is your privacy settings. Make sure to change these settings and enable viewing history. You can do this by following these steps:
Step one: Open the document (Google Doc, Goole Sheet, or Google Slide)
Step two: Click TOOLS then select ACTIVITY DASHBOARD
Step three: lick the PRIVACY SETTINGS then toggle ON your account setting and Document setting. Don't forget to click save.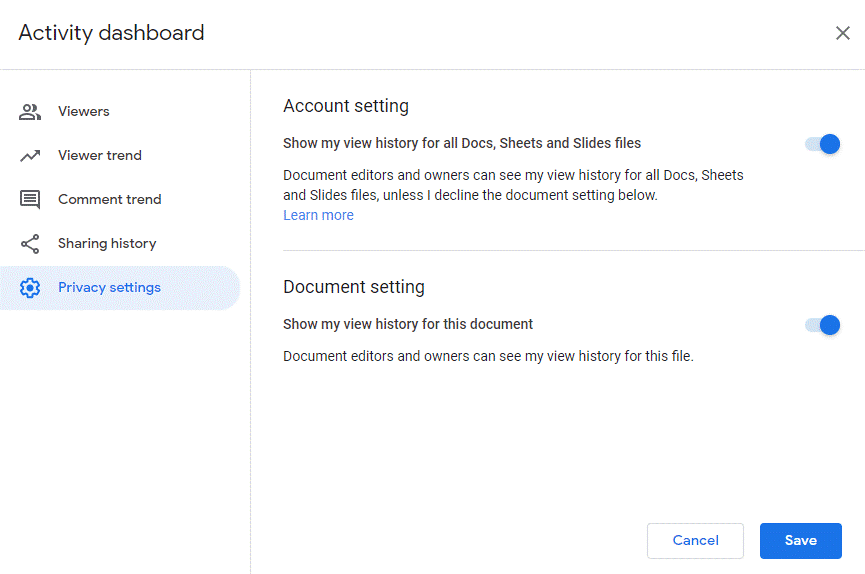 You can read more about this on the Google Support page.
Other ways to track documents
If you want to track a PDF file instead of using a Google Doc or sheet, you can also do so using a third-party application like bit.ly – a link shortener that can do much more than summarizing your link. Like Google Analytics, it can track your PDF downloads by creating a link with bit.ly.
Step one: Upload your PDF document online with a host. You can use your Google drive if you want or your online storage.
Step two: Get the link of your PDF file, go to Bit.ly then paste this link URL on the link shortener box. Make sure to log in to your account in bit.ly so you can see the data and track the URL.
Step three: To view the data in your bit.ly account while you are logged in, paste the link on your browser and add a "+" at the end. This will display the metrics on the link and show you how many times it was clicked and viewed.
Want to get updates and subscribe to our blog? Get weekly e-notifications by creating an account with us:

DeftPDF

online