What is PDF/X?
14 / 12 / 2021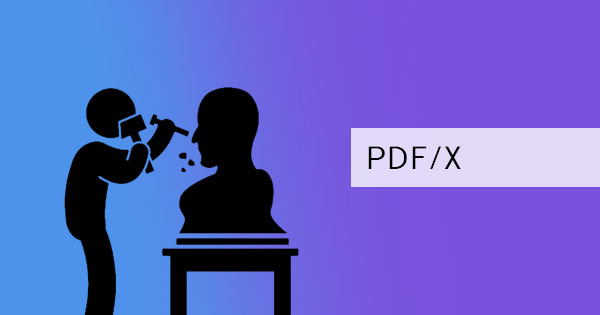 If you're a subscriber to our blog, you'd learn by now that PDF has various subsets available for different purposes. This has solved many industry issues such as large-scale printing, storage, viewing, and transfer. Another subset of PDF that can help many users with graphics exchange is called PDF/X. The ISO standard for PDF/X is ISO 15930 and specifications for this format include solutions for printing-related requirements. This ensures that the file is valid for professional printing.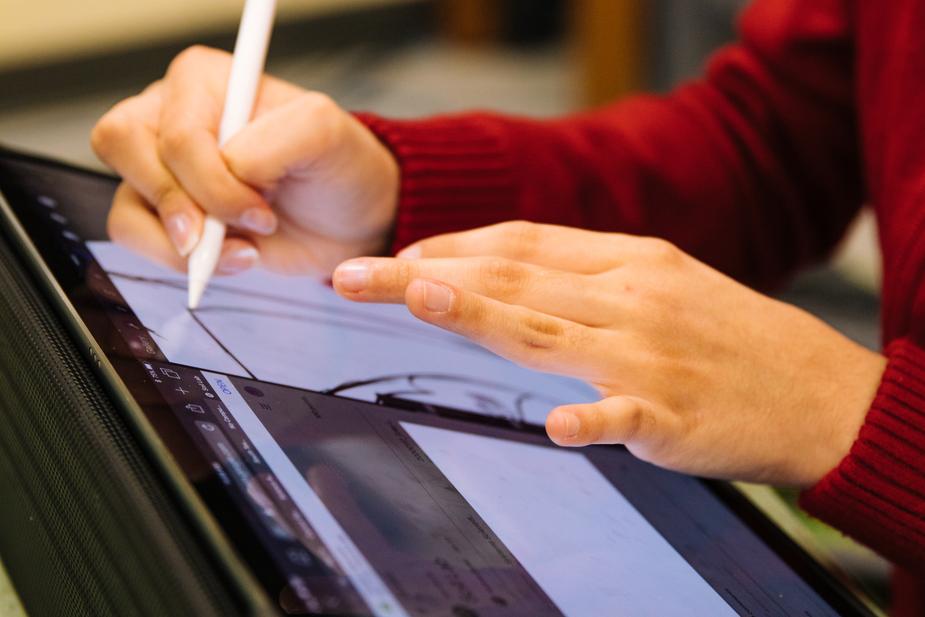 What makes PDF/X special is not only its restrictions but also its special file identification that states what PDF/X version it is. With various PDF/X formats available, this identification will allow users to define the specific kind.
Different kinds of PDF/X standards
PDF/X-1a:2001 – also known as ISO 15930-1:2001 is specifically made for blind exchange in CMYK color and spot colors. It is based on PDF 1.3

PDF/X-3:2002 – ISO 15930-3:2002 allows CMYK, spot colors, calibrated RBG, CIELAB, with ICC Profile. It is based on PDF 1.3 as well.

PDF/X-1a:2003 – is ISO 15930-4:2003. It is a revision of PDF/X-1a:2001 and based on PDF 1.4

PDF/X-3:2003 – with ISO 15930-6:2003 is a revision of PDF/X-3:2002 and is based on PDF 1.4

PDF/X-4 – is ISO 15930-7:2008 is all about supporting color-managed, CMYK, gray, RBG, or spot color data. Included in this standard are transparency and optional content.

PDF/X-4p – is a second conformance level for PDF/X4. This specifies externally supplied ICC Profile which is based on PDF 1.6 (ISO 15930-7:2010)

PDF/X5 – ISO 15930-8:2008 with a second version is known as ISO 15930-8:2010 uses PDF 1.6 and has three implementations. – PDF/X-5g, PDF/X-5pg, and PDF/X-5n. The first allows external graphical content, including Open Prepress Interface workflows, which basically makes a reference outside of the PDF. The second is an extension of PDF/X-4p and allows external graphical content that has reference to an external ICC Profile. The last one is also an extension of PDF/X-4p but allows externally supplied ICC Profile to have color space which can be other than Grayscale, RBG, and CMYK.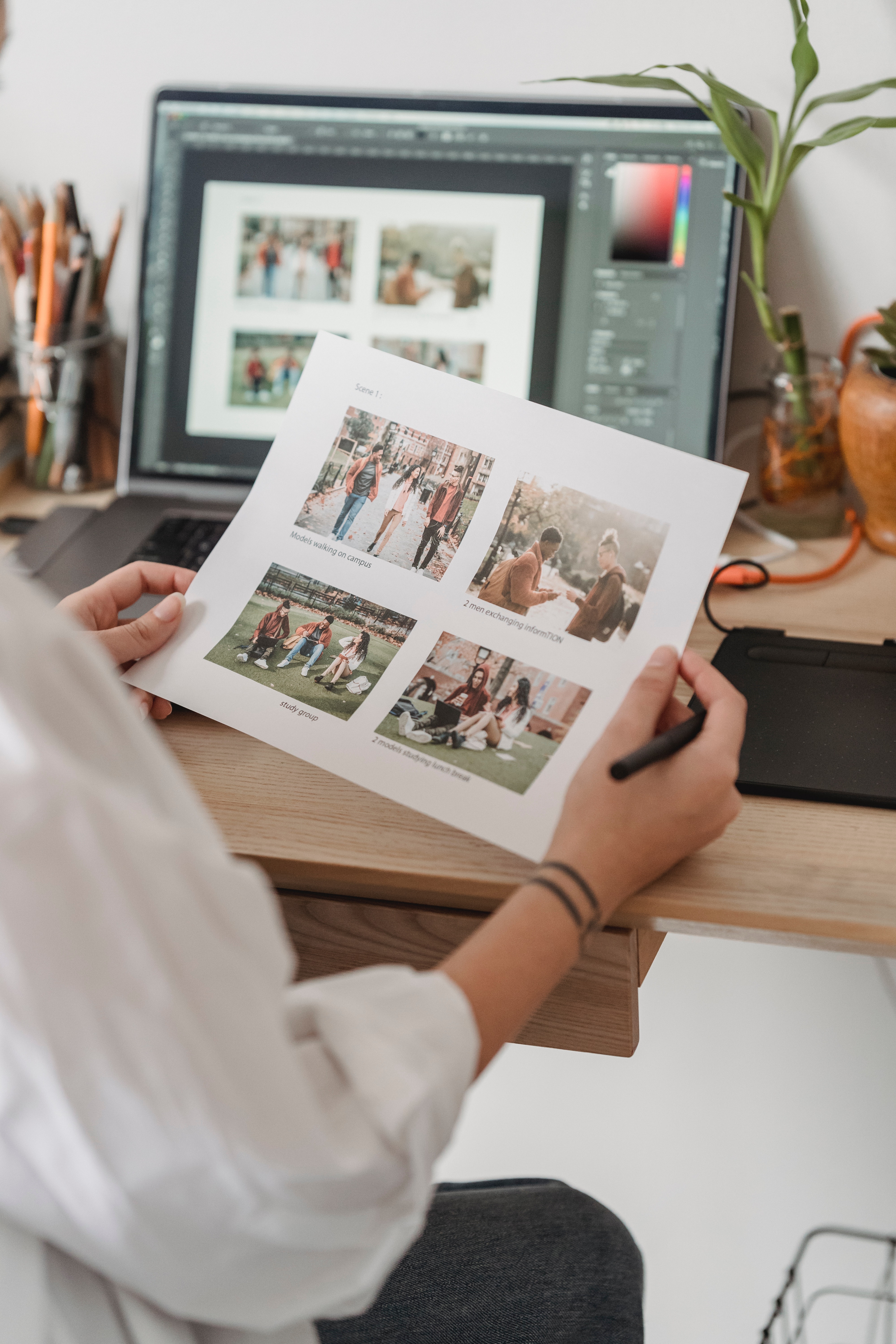 Important notes
For every PDF/X version that has color-managed data, the graphics inserted in it also has their own color profile therefore if the file is conditioned for CMYK, every graphic may possibly be in RBG.
To ensure that the printing is accurate and has room for cutting errors, it is always recommended that the file be printed with "bleed." This term is used for printing which basically means the area that goes beyond the edge where it will be cut and trimmed off. A BleedBox is required for bleed and must be larger than the TrimBox/ArtBox but smaller than the MediaBox. To define these three terms, MediaBox covers the size of the entire document. The ArtBox or the TrimBox meanwhile is the printable area.
Unfortunately, standard features in PDF such as forms, signatures, comments, sounds, and videos are not allowed in PDF/X. However, there are certain exemptions if it does not affect the rendering of the file. For instance, if comments or annotations are outside the BleedBox, annotations can therefore be used.
Since technology is also continuously updating, ISO is also developing further PDF/X with the new PDF/X-6. This will be based on PDF 2.0 and is expected to be the standard for new print production.
Draft Printing
If in case you want to check out your PDF in a draft, you may want to put a watermark in your PDF to avoid confusion. Adding a watermark on your PDF is easy and it can be done for free at DeftPDF. Here's how to add a watermark to your PDF:
Step one: Go to DeftPDF.com and select Watermark from all tools menu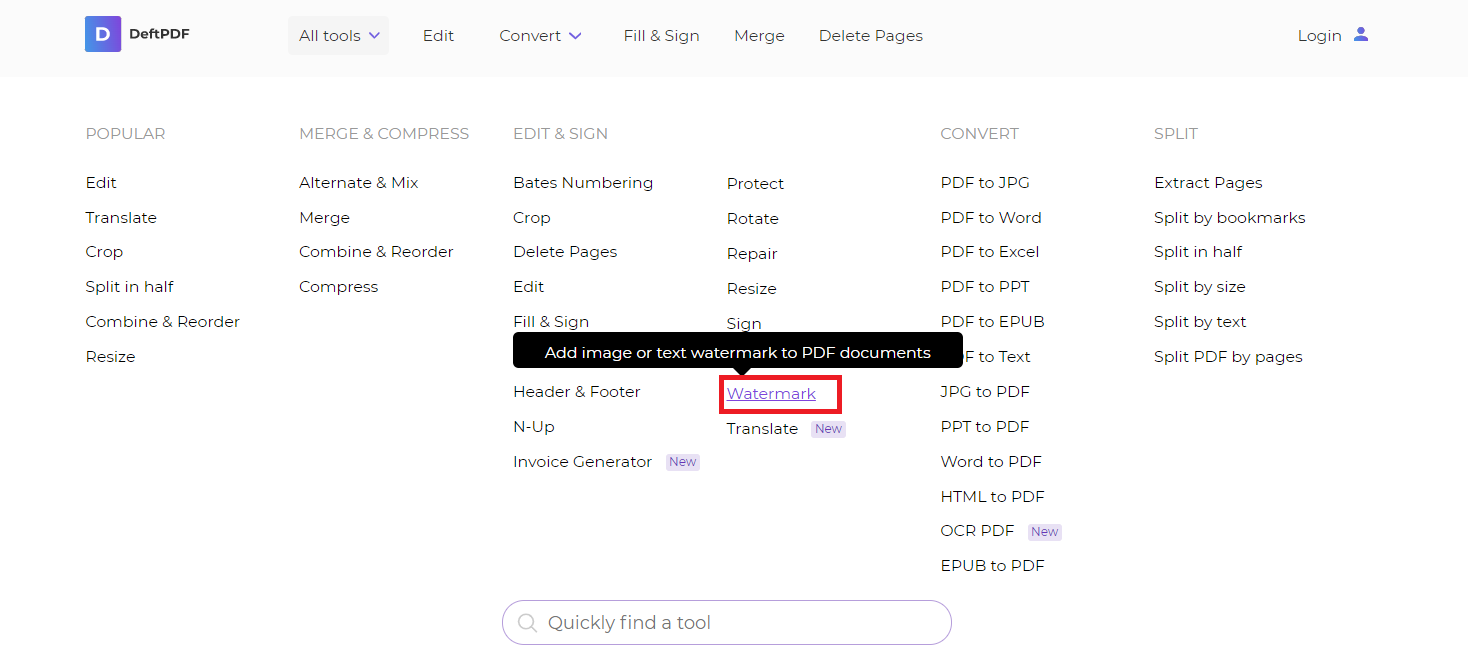 Step two: Upload your PDF file. On the preview of your uploaded document, click "Add text watermark" then click the textbox to replace the existing sample text into "draft."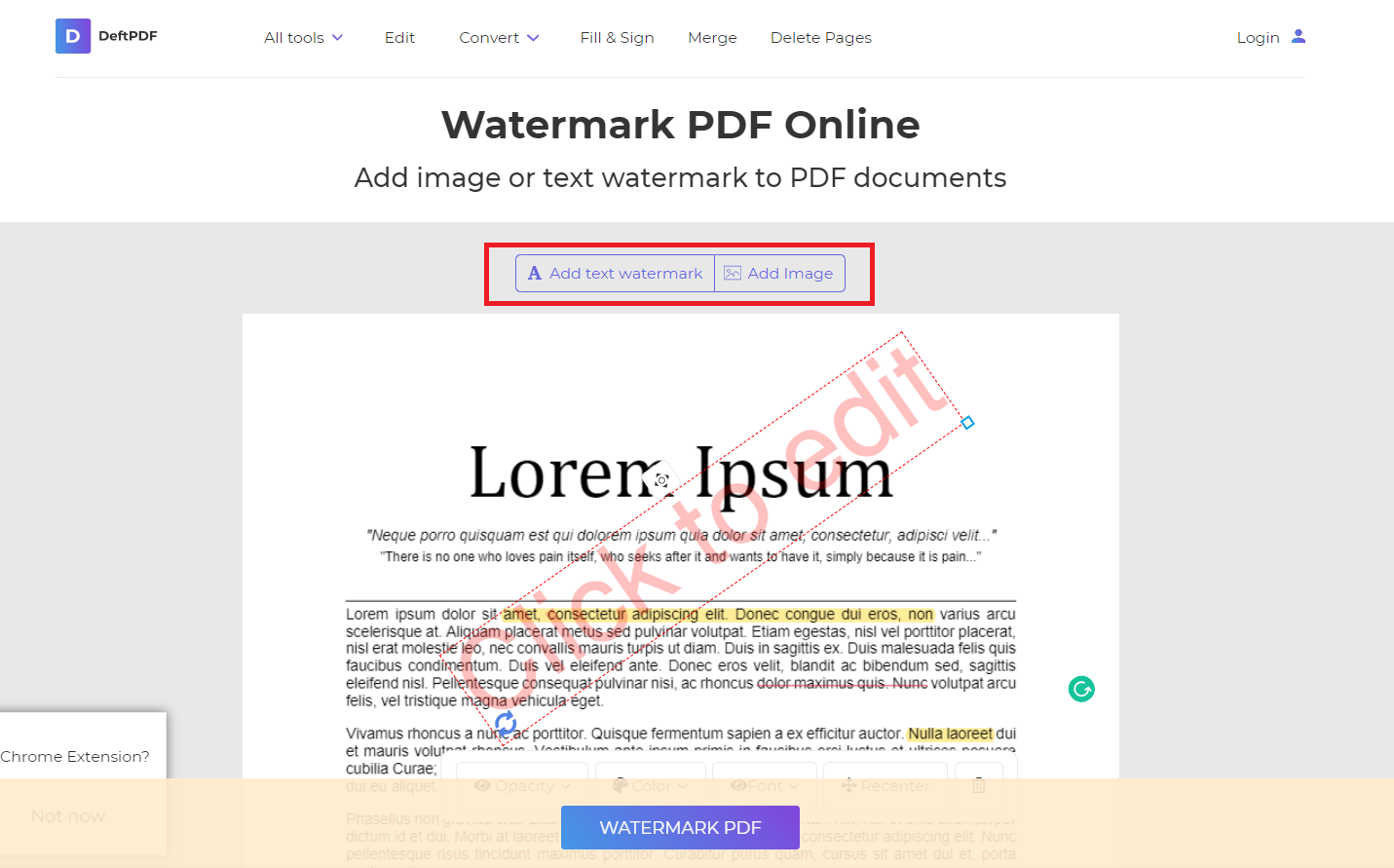 Step three: Then click "watermark PDF" then download your new file.
Want to get updates and subscribe to our blog? Get weekly e-notifications by creating a free account with us:

DeftPDF

online