Cara menambahkan tanda tangan elektronik Anda ke dokumen Anda
16 / 4 / 2019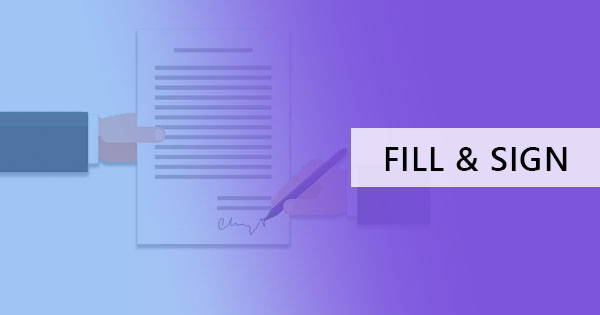 Forms, contracts, agreements or letters - these are basically the documents that more often than not, require us to sign immediately. As we know, the most old-fashioned way to sign a documentis to print, sign and scan. But what if you don't have a printer or a scanner? With the technology available nowadays, it's almost impossible not to fulfill this simple task in just a click. Let me show you three different hacks you can do to achieve this without having to spend another dime for a printer or a scanner!
What type of documentdo you have?
There are two common types of documents available for every consumer or business and these are Word documents and PDF Files. These file types are not much of an alien species anymore but have yet to have default extensions to make signing on the spot possible. Perhaps in the near future, when all things are purely touch screens and stylus using computers, these applications will be modified to our needs but for now, let's stick to what we have and determine how we can include our electronic signature on this.
Documentfiles for signature
Provided they're not password protected, these are files that you can freely edit using Microsoft's word processing application. These files end with ".DOC" extensions and are widely used by Windows and Mac users which is why a word doc is already considered a standard for text information.
If this file was sent to you, one easy way is to electronically sign this is to simply add the photo of your signature in the designated space. Just open your document, go to your "insert tab" and click "pictures."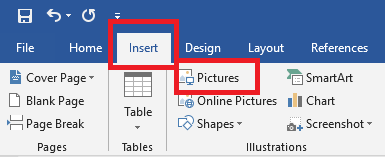 Choose the photo of your signature and click insert. By doing so, your photo will appear in the document, representing your electronic signature.
Additional tip: If your photo signature has a shadow and doesn't look seamless on your document, just click your photo and go to "format tab." This tab will enable you to edit your photo right inside your word document.

From brightness, contrast and even color corrections, your signature can be improved in a few clicks. You can also remove the shadows of your electronic signature by clicking "set transparent color" under the"color" format and choose the shaded background on the photo that you wish to remove.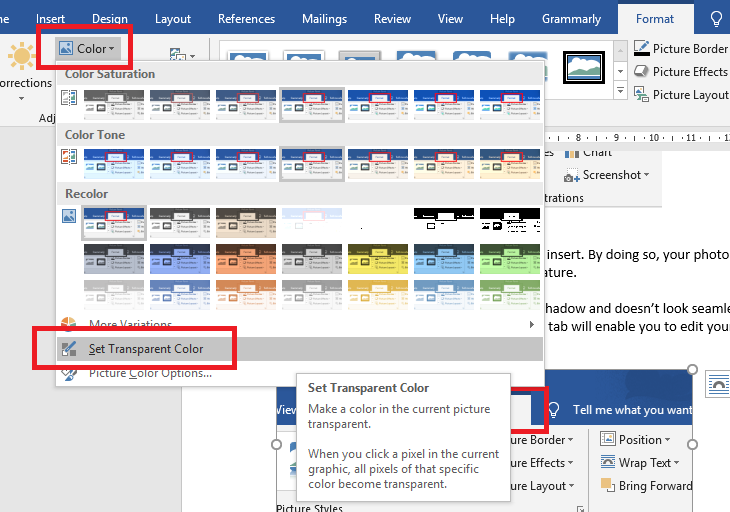 Don't forget to convert your word to PDF before you send it! This way, your signature will be protected and you won't have to worry about it being used for something else. Better yet, you can just use an online PDF editor such asDeftPDF to convert your file from word to PDF and sign it online. This way, you won't be able to forget on securing your signature!
Edit that PDF Offline
What is a PDF and why was this created? By Definition, a PDF is aPortableDocumentFormat that originated from Adobe as a standard file type for all their electronic documentpublishing. This format may look like a flat image of a text document, comparable to a photo and a word documentcombined into one file except it is formatted to resolve compatibility and rendering issues. Unlike Word documents, PDF files do not change fonts even if the specified font is not installed on the receiver's computer. Because of these features, this file type is preferred by most commercial printers and businesses sending out contracts, data, brochures, forms, and many other documents online.
Commonly known to make files secure, almost millions of documents are sent in this format but if you're a newbie to this, how will you be able to insert your signature to a non-editable file? The simplest answer would come across its origin - Adobe.
The latest Adobe Acrobat reader now allows users to fill and sign their PDF documents with just a few steps.
First, open your PDF file using the Adobe Acrobat Reader and navigate to your right panel to see the editing options. You will be able to see symbols that correspond to certain editing actions that you might need such as"fill and sign."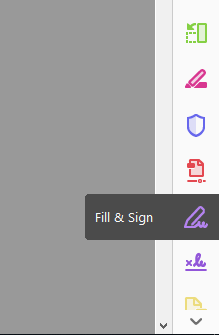 Once you click the fill and sign symbol, another tab will appear at the topmost portion of the application. This will feature the"sign"action button that will let you create your electronic signature in another pop-up window.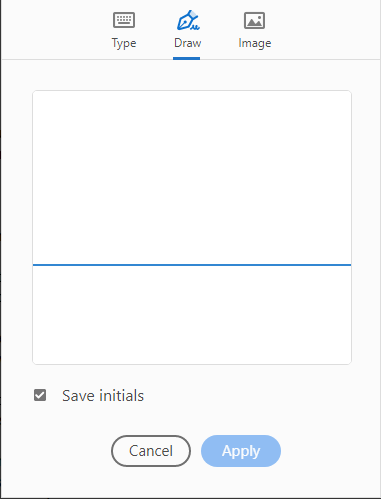 When you sign your name in the pop-up screen and click"apply" your signature will be inserted in the document, which you can move at its proper place.

Move and resize according to your preference and once finalized, you can now save your file with your electronic signature embedded on it!
Online PDF Editor
While most answers in google search will tell you to use Adobe application to edit and sign your file, not all users and versions have features you need are for free. Plus, it will require you to download and install the program on your computer, which is actually time and space consuming.
A shorter way to add your electronic signature is to use a free online converter or an online PDF editor such asDeftPDF. It not only saves you time and space, but it allows you to do more than just adding an electronic signature in your document.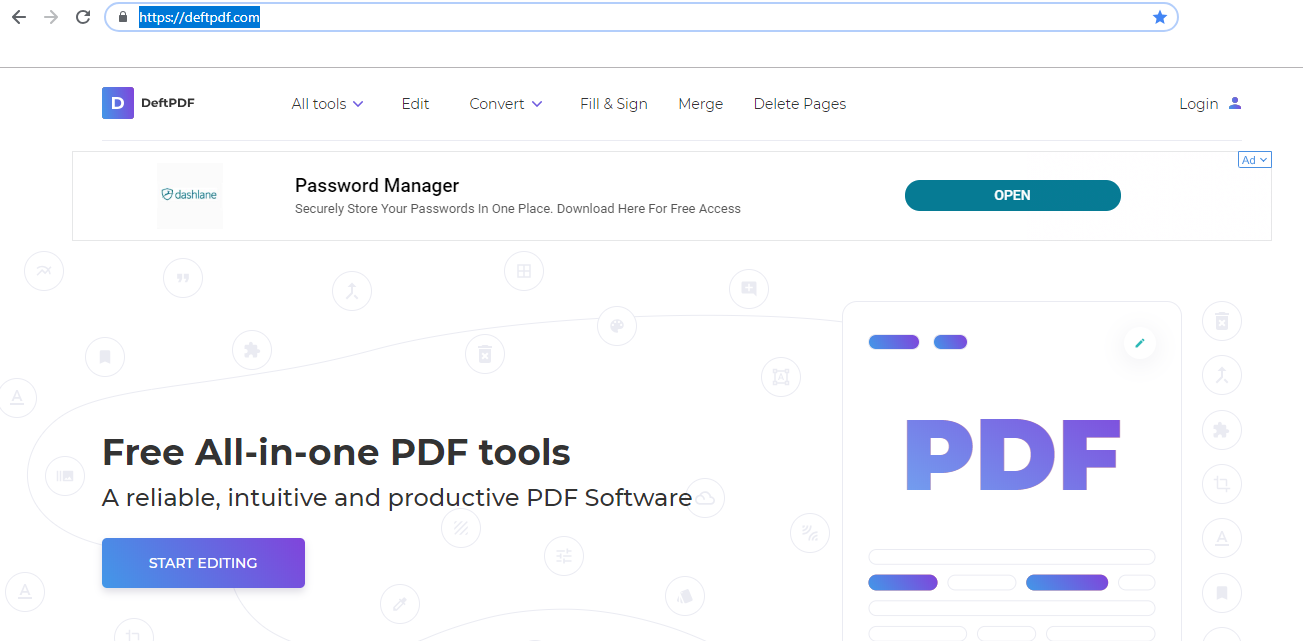 This online PDF editor doesn't need to be installed or logged in. All you need is your regular browser to go to the website and fulfill it in three easy steps -upload your file, draw your signature and save!
Step one:Upload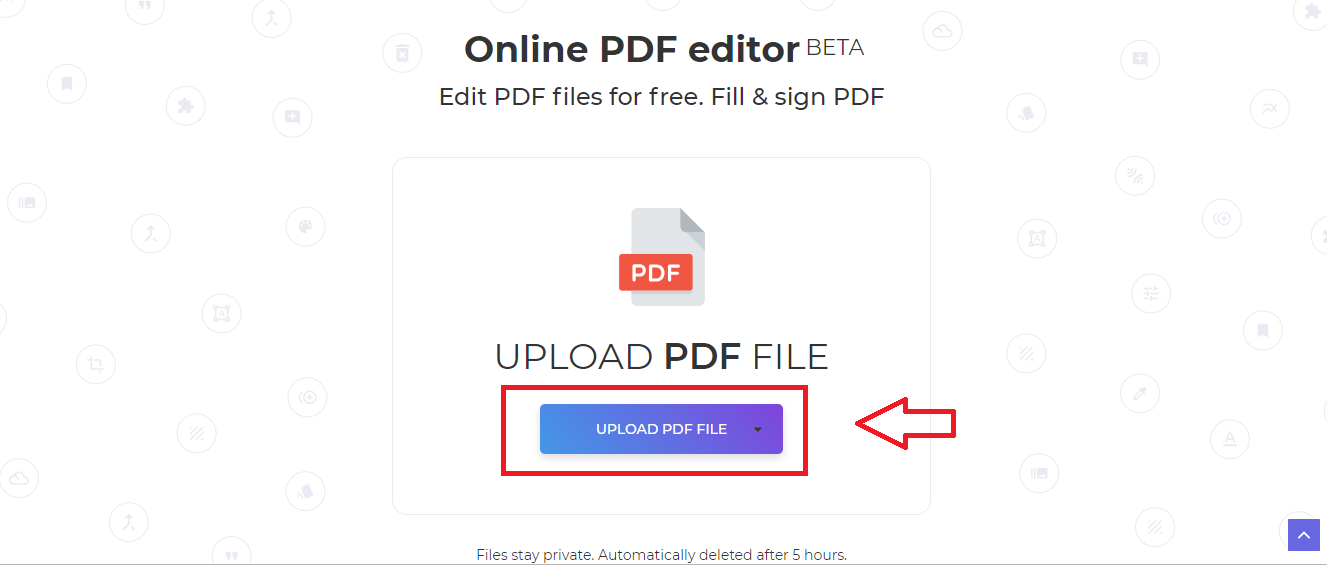 Step two:Draw your signature

Step three:Save

In theDeftPDF editor, you can sign, edit or convert all your files in an instant for free! No sign up needed, no subscriptions, no credit cards or time limits. This all-in-one PDF tool is also integrated with Dropbox and google drive, allowing you to save your files directly to your storage after editing.
Now that we showed different hacks, what's your preferred way to electronically sign documents?