5 Creative Footers for your PDF
27 / 11 / 2019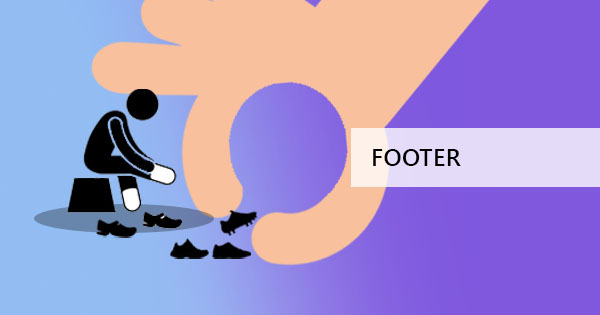 When you look at the bottom of your book or your letter, you will find that there is a small piece of information written. This tiny bit of information is what you call a footer and it can be used not just for letters and books but can also be used in various PDF projects.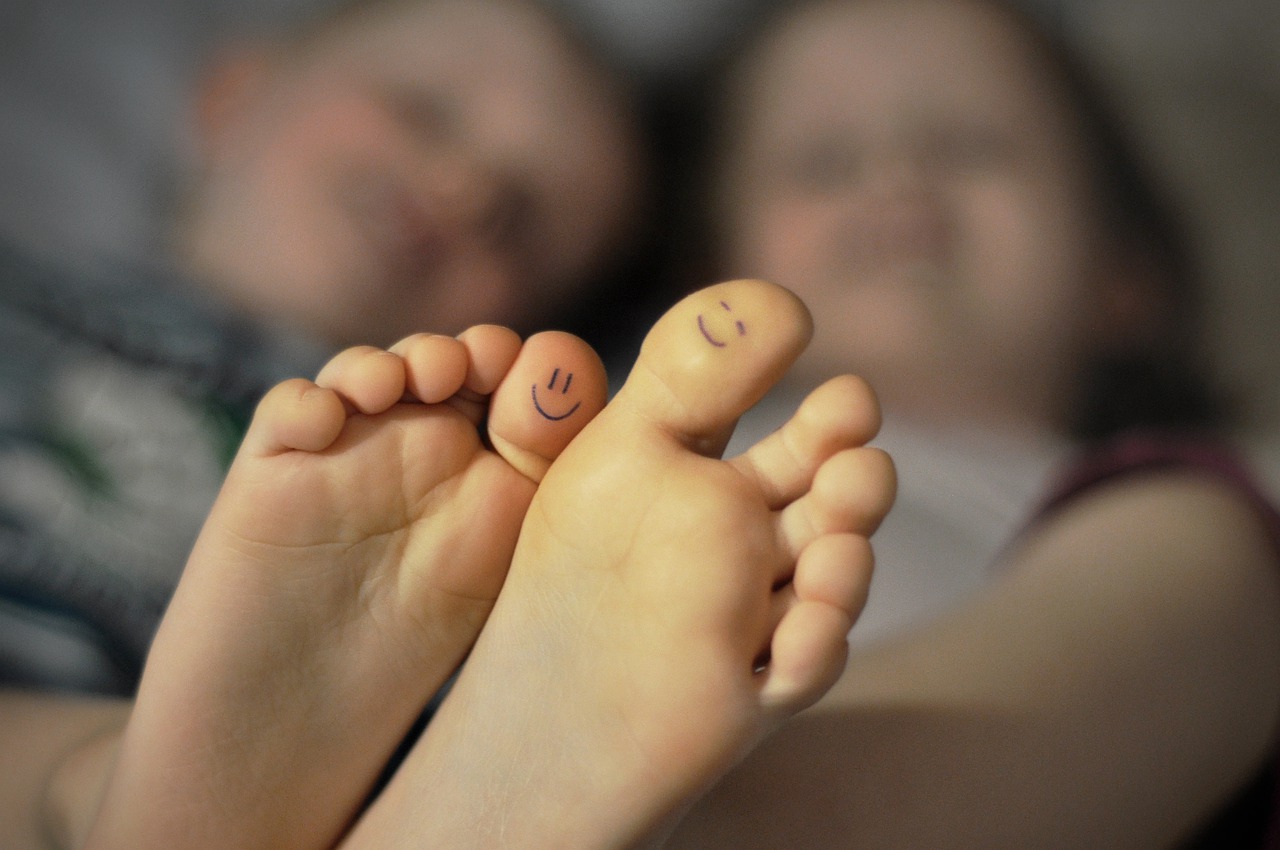 What are the different types of footers?
Footer for books and articles is found at the bottom of the page, printed after the text content and the body. Usually, you can find page numbers in this area. Nowadays, Header and footer contents can be interchanged and can contain any information preferred by the writer or the publisher. Often, books display its chapter title, author name, and book title on each page while documents display page numbers in this area.
Another term used for the footer is called "running foot." This term is greatly used in the publishing industry and is called as such because it contains a shortened version of the article or other pieces of information about it.
Aside from names and titles, the footer can also contain footnotes – these are notes or small pieces of information related to the words or phrases found on the same page that usually explains the text content with the author's comments or a citation for reference.
For documents or letters, footers often include the date, editing date, page numbers, logo, company name, contact information, links, and author name. These are printed on all pages of the document at the bottom and can be adjusted to position on the left, center or right side.
When not to use footers?
It is strongly advised that writers avoid adding footers to their eBooks. This is due to the fact that eBooks are not fixed in layout and reflows its text based on the size of the device. Unless the eBook is in a PDF format with fixed content, the advantages of having a footer won't be appreciated.
How can I make my footer unique and creative?
Nowadays, there's no more standard for headers or footers and as mentioned above, content can actually be interchanged. In the digital world, you can be as creative as you want, especially if you are trying to establish branding for your readers.
Tip no. 1: Add your logo or your tag line
To establish your brand, the logo is visually the easiest content that can be recognized in a glimpse. You can add your logo at the bottom of your letter, your reports or documents for the office.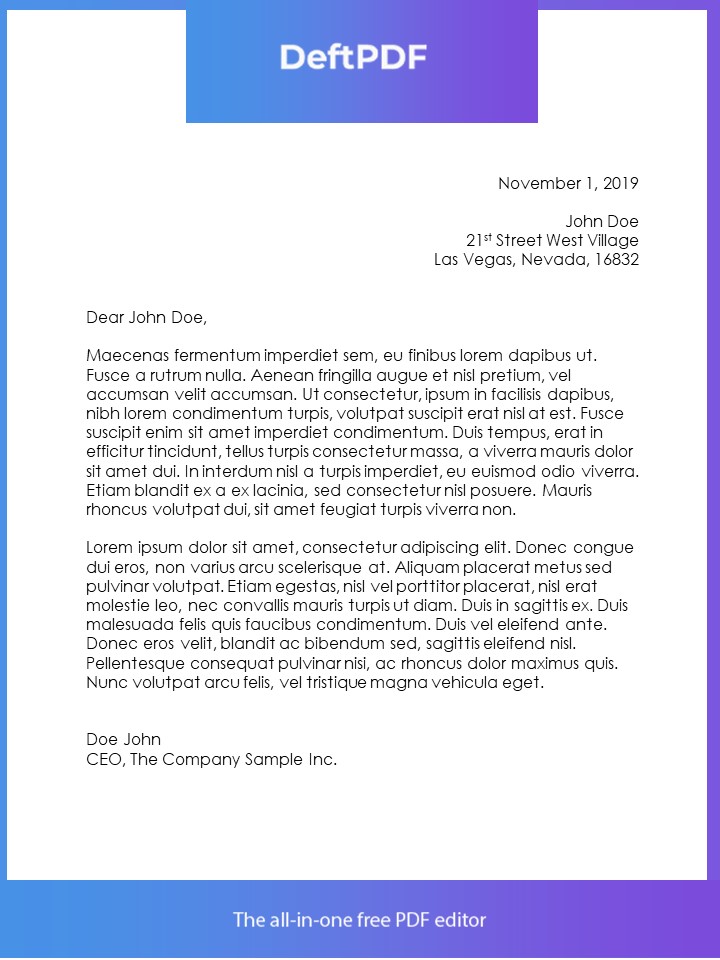 Tip no. 2: Use colors that match your brand.
Your logo can only become one with your document if it blends in so to make it seamless, use similar colors all throughout your work. The background doesn't have to have the same bold colors but you can use accents here and there to make it blend with the logo colors.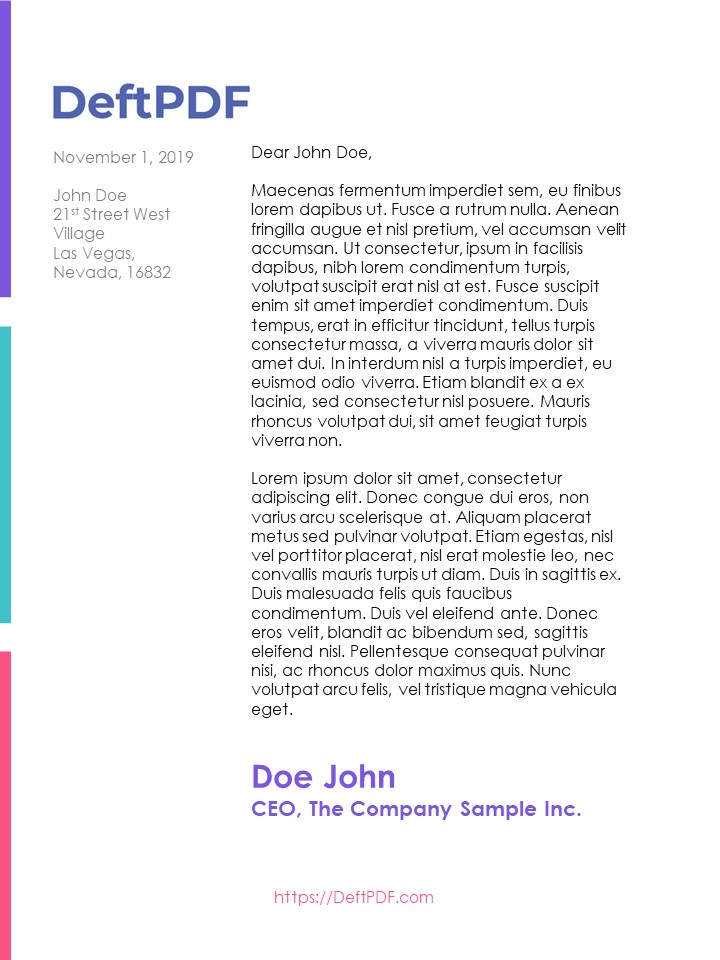 Tip no. 3: If you don't have a logo, pick contrasts.
Have you ever heard of the color wheel? It was made for a colorful reason and it helps you define what you can use to make your footers noticed. Colors can be added as accents to your header, footer or borders of each element. Complimentary or contrasting colors can help make the material more appealing to the eyes and visible. You can also make your background dark and have a light-colored text, making the document prominent.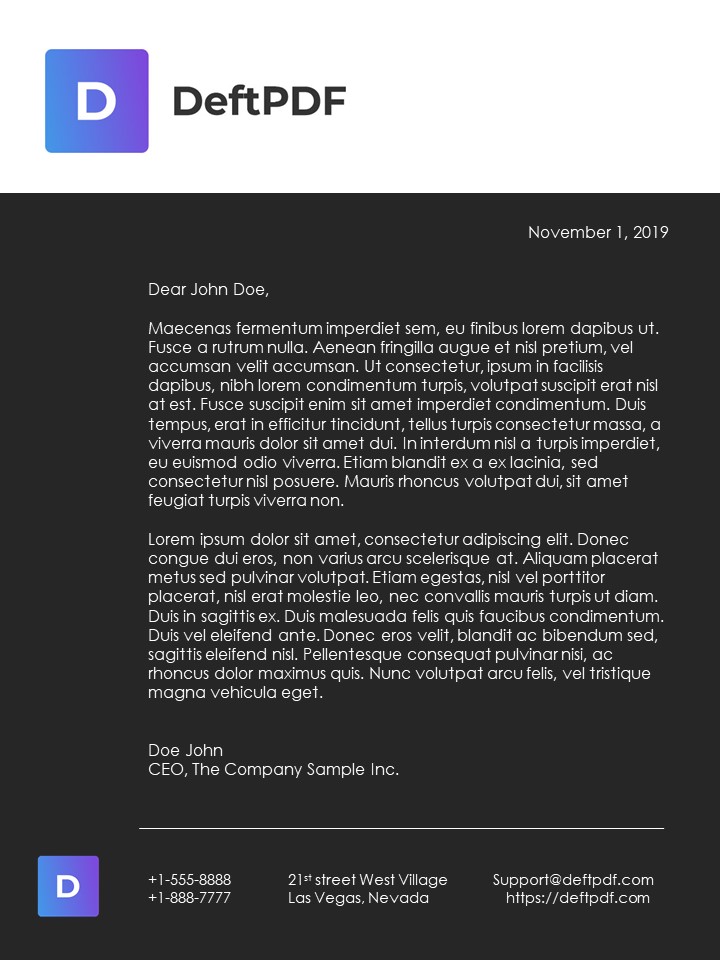 Tip no. 4: Use a photo, image or icons
Your branding could be fun, inspirational or simply easy to recall with an image inserted on your footer (or header). This is one way to be unique and creative with your documents while illustrating what you want your readers to remember. Just keep it consistent on the style to make it professional.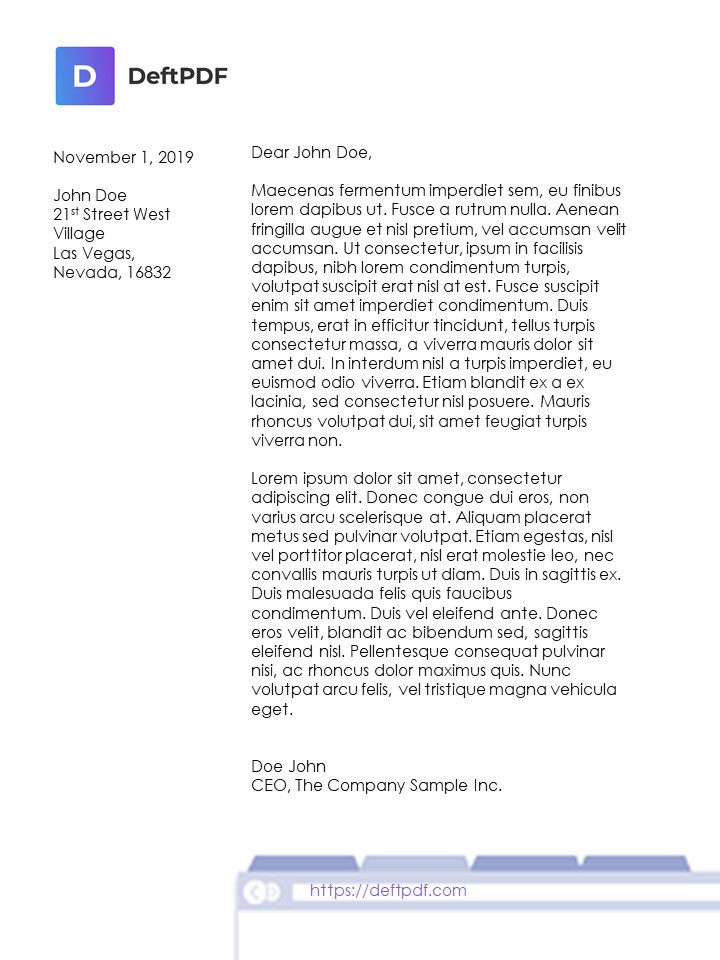 Tip no. 5: Vertical
Make your footer unique by adding columns and dividing the text content vertically. You can even do this to the whole body of the document, like how they design the layouts in a magazine. Just keep a distinction between the body and the footer to keep your readers away from being confused.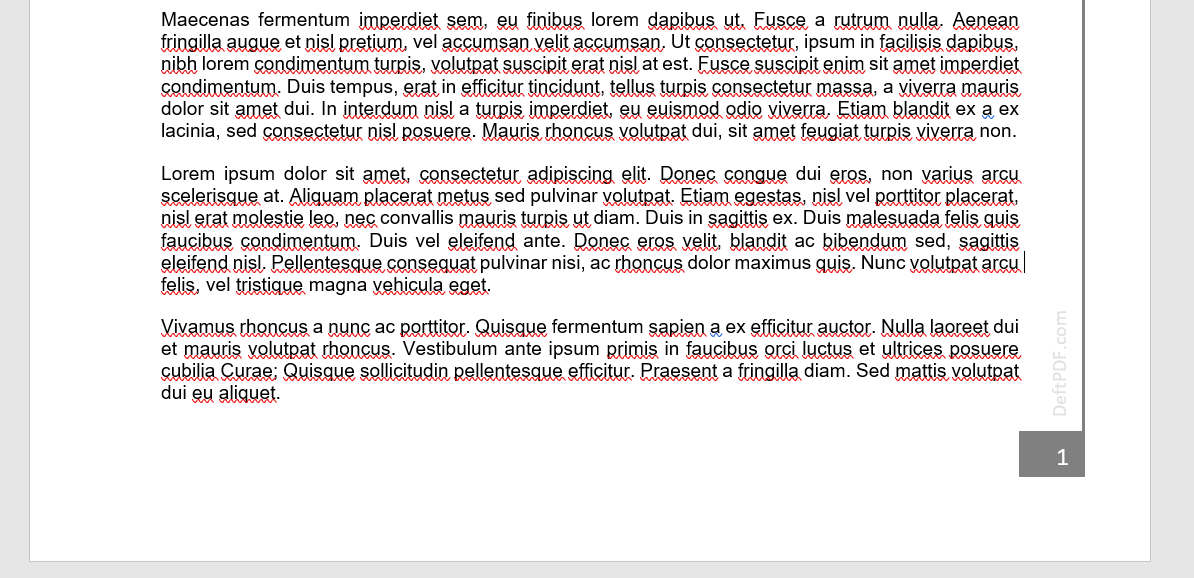 These are just some of our tips that help make an impact on your letters and documents. Though if you are in doubt if being creative helps your brand, you can always just keep it simple. Simple is always professional. Now, are you ready to add your footer?
How can I add my creative footer?
You can always start with the basic applications such as Word or PowerPoint first before turning it into a PDF but if you already have your project in that format and you just want to add a footer on it, you can always rely on DeftPDF for headers and footers. You can easily add one using our Header and Footer tool for free.
How do I use DeftPDF to add Header/Footer?
Using our tools is easy and requires only your browser to use it online! No more installations and no more fees because it's all accessible and free. Just follow the steps below to add your footer.
Step one: Go to our Header and Footer tool or our Edit tool and upload your PDF file

Step two: Pick a style you prefer from the templates, change the font, and add margin if needed. You can also opt to apply the footer on pages you only prefer by clicking "more options" and encoding the page numbers.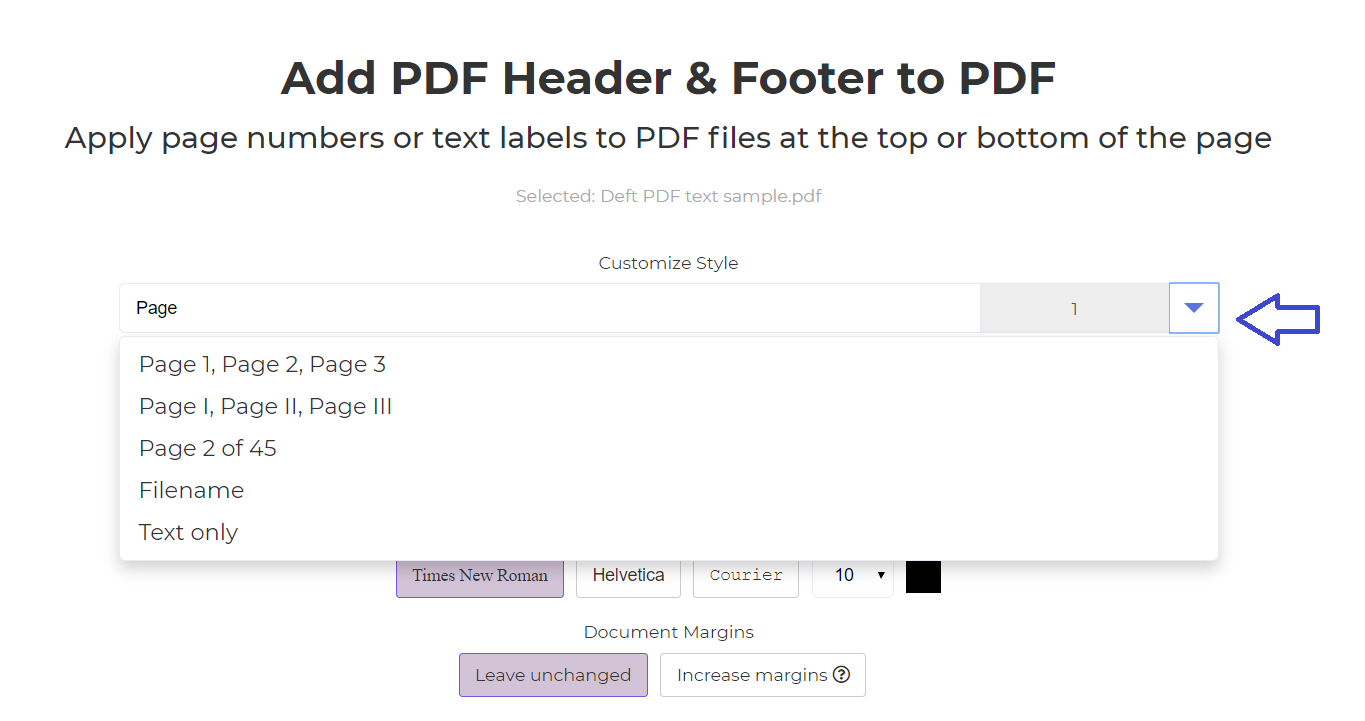 If you want to add a much more sophisticated footer, such as adding a logo or a photo, use the Edit tool instead and upload your PDF there. You can change or add text, shapes, photos, icons, forms, and buttons on your PDF with our Edit tool.
Step three: Click the button on the bottom of the tool to process and save by downloading your work.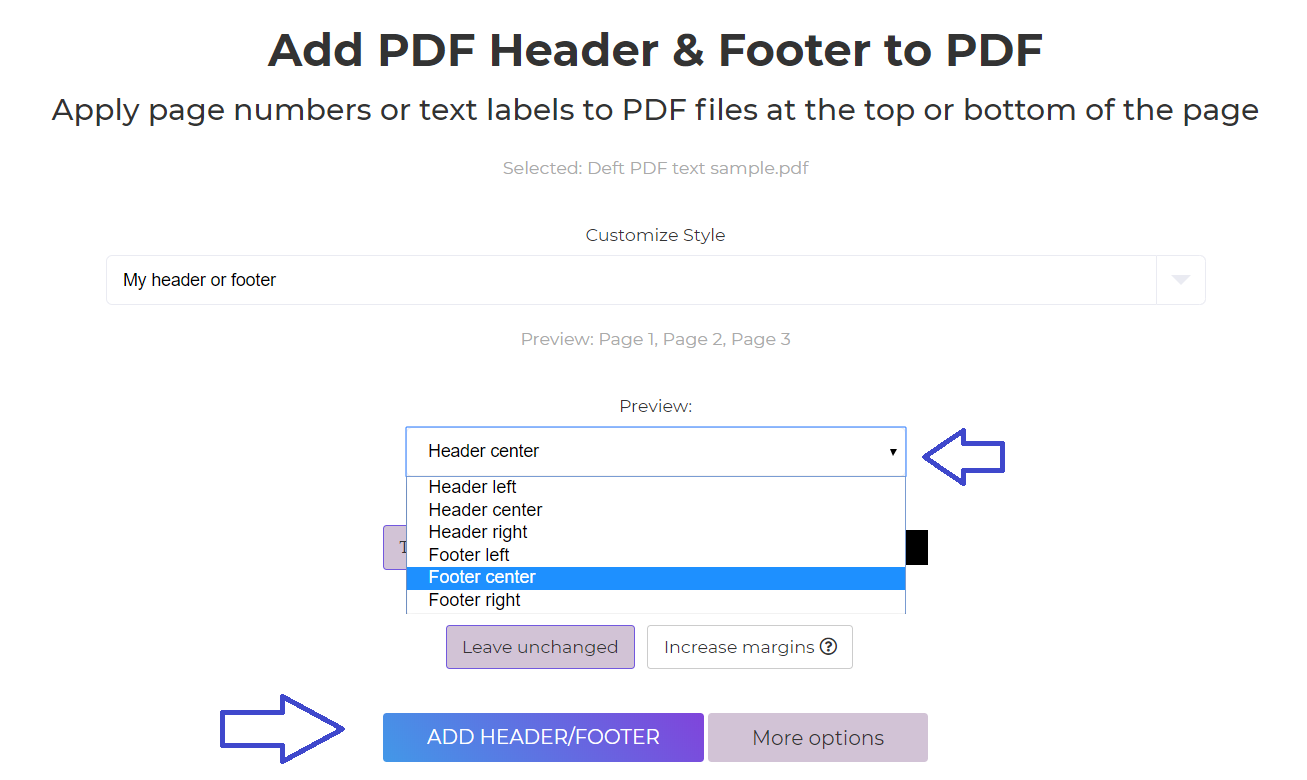 Easy, right? Creative footers can be easy to add on your existing PDF, all you need is the right tool which you can get for free here! Try it now at DeftPDF.com
Want to get updates and subscribe to our blog? Get weekly e-notifications by creating a free account with us:

DeftPDF

online