How Stack PDF pages but not merge
18 / 3 / 2021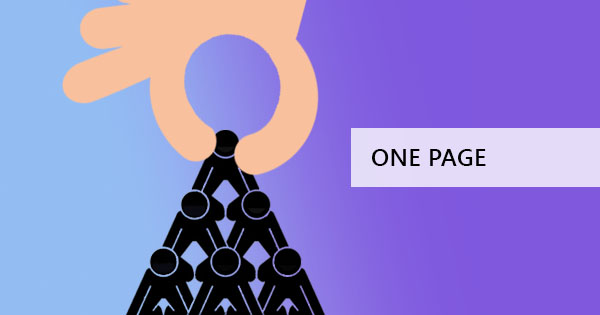 Stacking pages together in one sheet is not impossible and it has a name - it's called IMPOSITION. Imposition basically means arranging pages in a sheet. This can easily be done using the Print to PDF feature in your computer however if you are aiming to arrange a PDF in your own terms, then you need a PDF tool to do so. This tool is called N-up and it can be used for free here at DeftPDF.com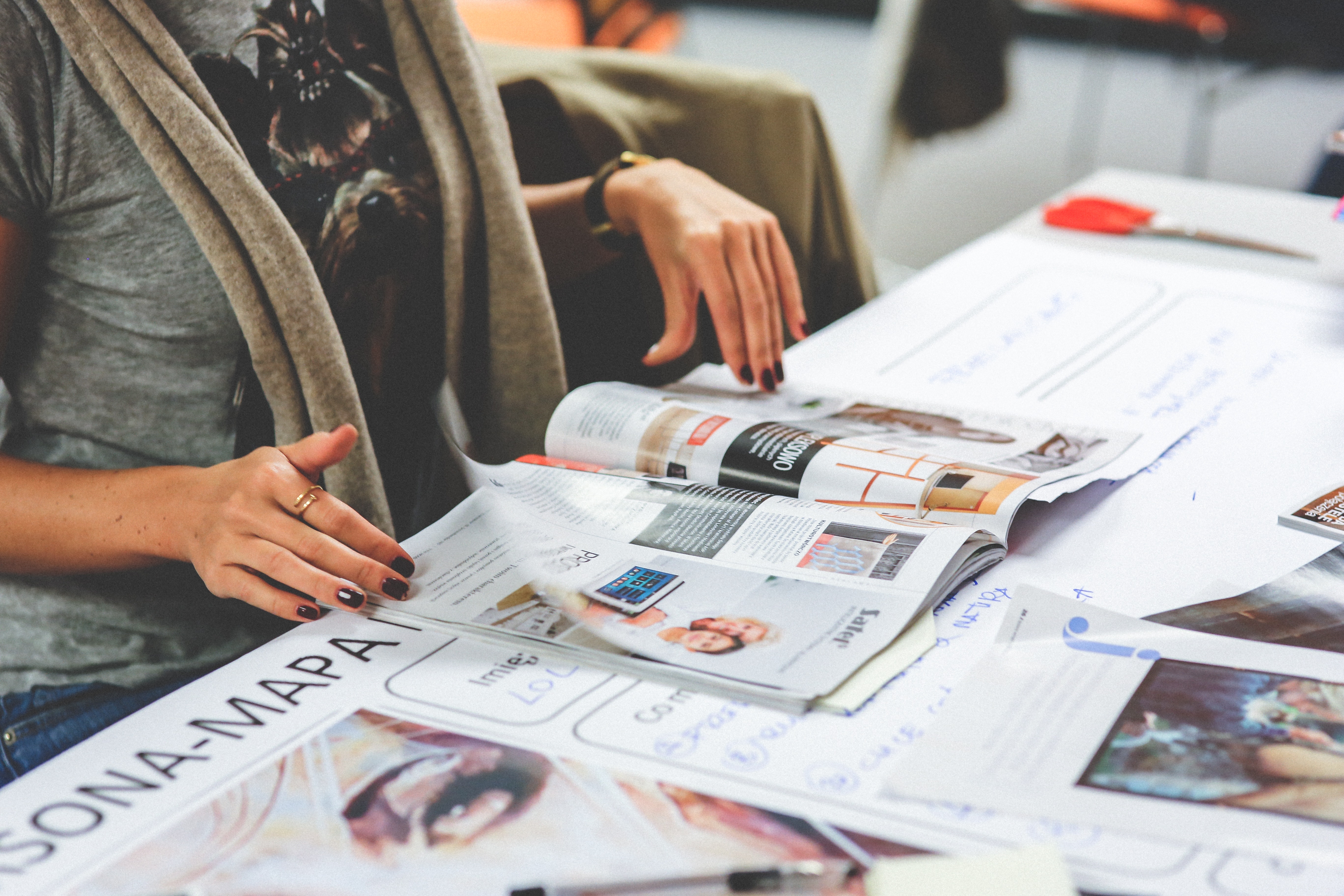 Describing PDF Imposition tool
PDF imposition tool automates the arrangement of stacking or arranging pages together. It is possible to put together 2, 4, 6, 8, 10,12, or 16 pages in one sheet and sometimes it's called 2-up or 4-up, etc. When a user selects 2-up, it simply means that the paper is divided into two (can be horizontal or vertical) then each page is placed on one side, ending up with two pages in one sheet. The same process is done with other selections, the only difference is the number of areas the sheet is divided into. When 1up is preferred, this simply means that the pages are divided back into 1 page per 1 sheet or in short, a single page.
Read more: What is PDF imposition and how it developed
What is Imposition?
Imposition is the prerequisite step before prepress printing. It is basically arranging the pages of a document on the screen to see how the pages will look on the sheet. This process allows faster processing and printing by making printing time shorter. This also allowed efficient binding, lessen printing cost, lessen paper and material waste.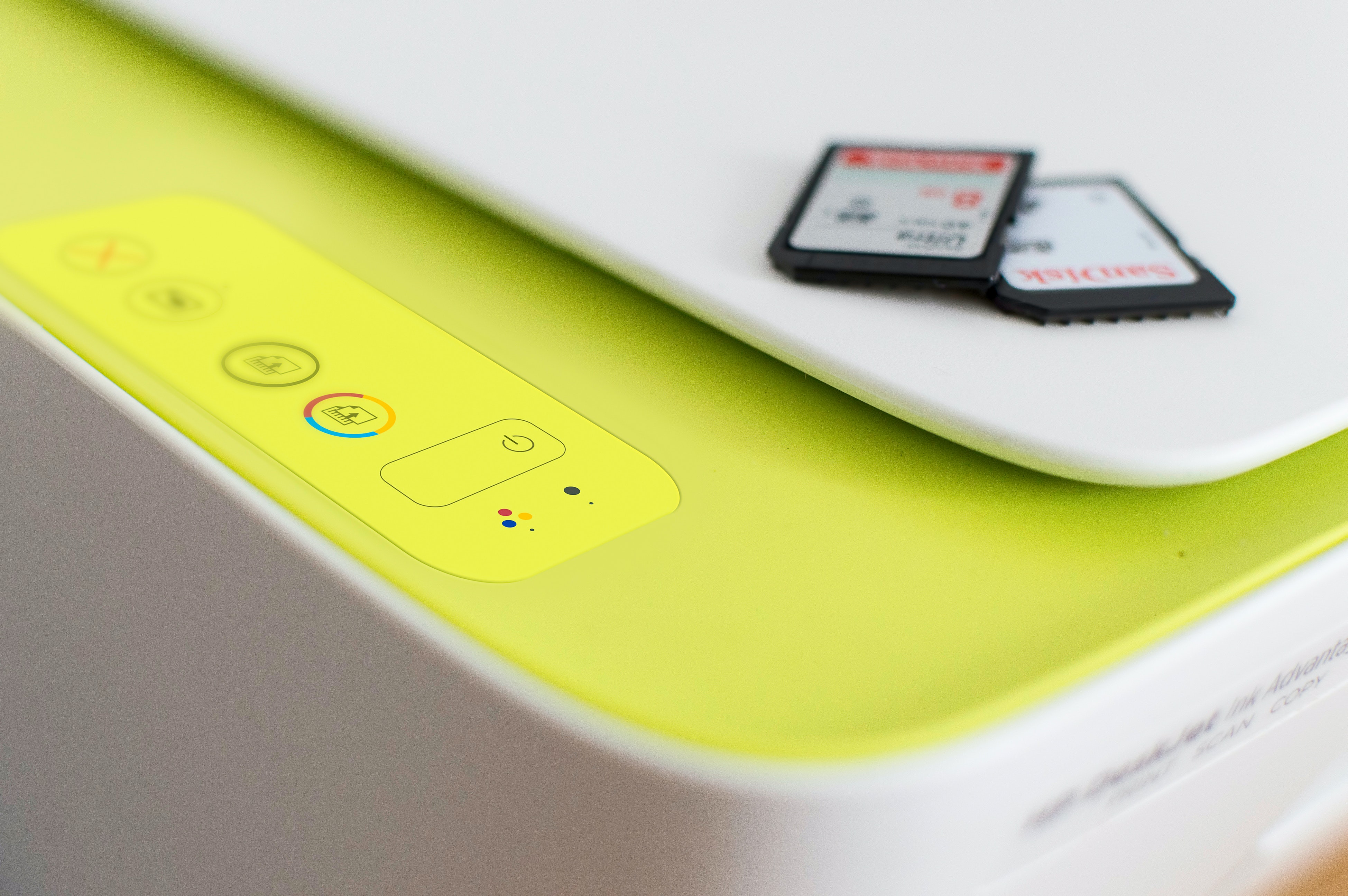 What is Imposition for?
PDF imposition is important for several reasons and that includes large format printing, flyers, and multiple printing. This is often used by offset printers, which can be printed on A1, A2 big papers but at home, this could actually be useful when printing cards or business cards, presentations, and notes for multiple people. In the old (and still current) ways, people would copy and paste the image and put them together on one page before printing. This is an unnecessary effort because it is prone to errors, alignment issues and wastes so much time. You can actually just put one image on the digital document and change the print options to achieve multiple pages on a single sheet.
Read more about it here: Why N-up is important?
What is DeftPDFN-UP?
DeftPDF is available as a web-based tool or as a chrome extension application for any PDF document. No other application is needed to be installed or required to use the tool. This PDF software includes tools for converting and editing digital documents and preparing them for printing requirements such as PDF imposition called N-UP. This tool provides an accurate output that puts every page in its place per sheet. It is possible to also personalize the final PDF using the PDF editor. There are no versions that will keep you from using the tool, old or new PDF files can be uploaded at DeftPDF.com
DeftPF's N-up tool has advanced imposition software that will show you a preview of your PDF document and create a layout that suits your requirements or industry standard requirements such as creating booklets.
How to Stack up PDF pages?
To be able to put together two pages in one sheet, all you need to do is go to DeftPDF.com's home page and select the N-UP tool. Once the page is loaded, upload your PDF document and select the number of pages you prefer to have per sheet. Click more options if you need to alter the stacking horizontally or vertically then click the N-UP PDF button to process your document. You can download your new file or upload it in your online storage if needed.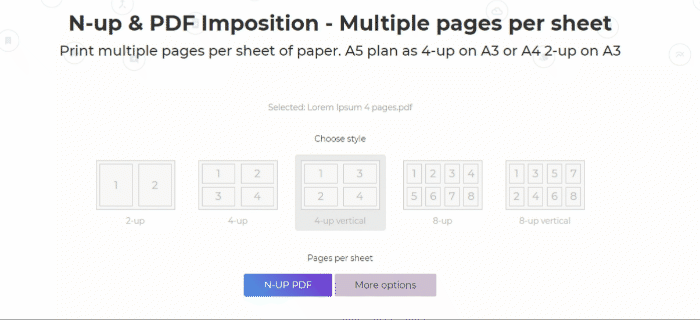 Want to get updates and subscribe to our blog? Get weekly e-notifications by creating an account with us:

DeftPDF

online