How to convert Google Docs to PDF
17 / 7 / 2021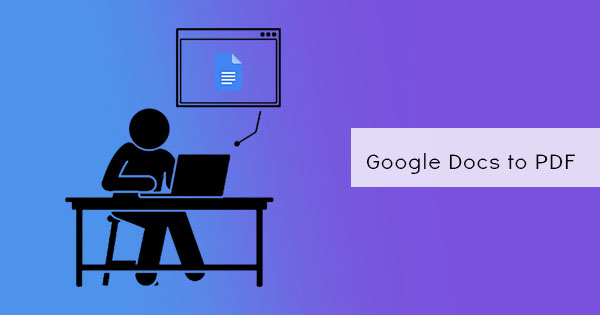 It's not uncommon for anyone to use PDF or keep a PDF anymore in fact, it is a widely used document anywhere. What's great about PDF documents is the fact that they can be used in different applications including online ones. Now you can also create PDF documents straight from your Google docs with just a click of a button. Here's how you can do it.
Google Docs
When you create a document at Google docs, the file remains online and can only be seen in its updated form when you are logged in. It can easily be shared and edited using Google Docs however, the receiver or the reader also needs to be online for them to be able to read it. The only way to get the content as an offline file is to download it as a PDF.
Step one: Go to your Google Docs account by signing in.
Step two: Open the file that you wish to download. Click File then select Download then click PDF document. Once you've clicked this, you should be able to see the newly created PDF file.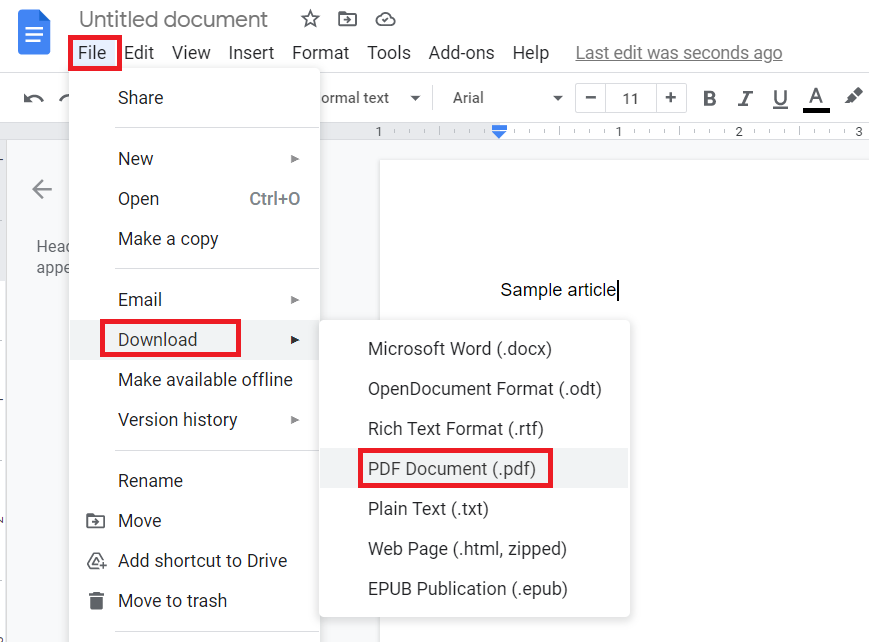 If for some reason, the online save as version does not work, you can actually convert your documents into a PDF just by using the print to PDF function or another method is to use DeftPDF online.
Step one: Open the document in Google docs and click File then select Print

Step two: A new window will appear. Click Save as PDF then click save.
If the print to PDF function isn't available and the save as PDF doesn't work in your account, the last resort could be using DeftPDF online. Just save the document first in any format (preferred if you can save it in Word/.docx) then convert it to the DeftPDF website.
Step one: Go to DeftPDF online and select the Word to PDF converter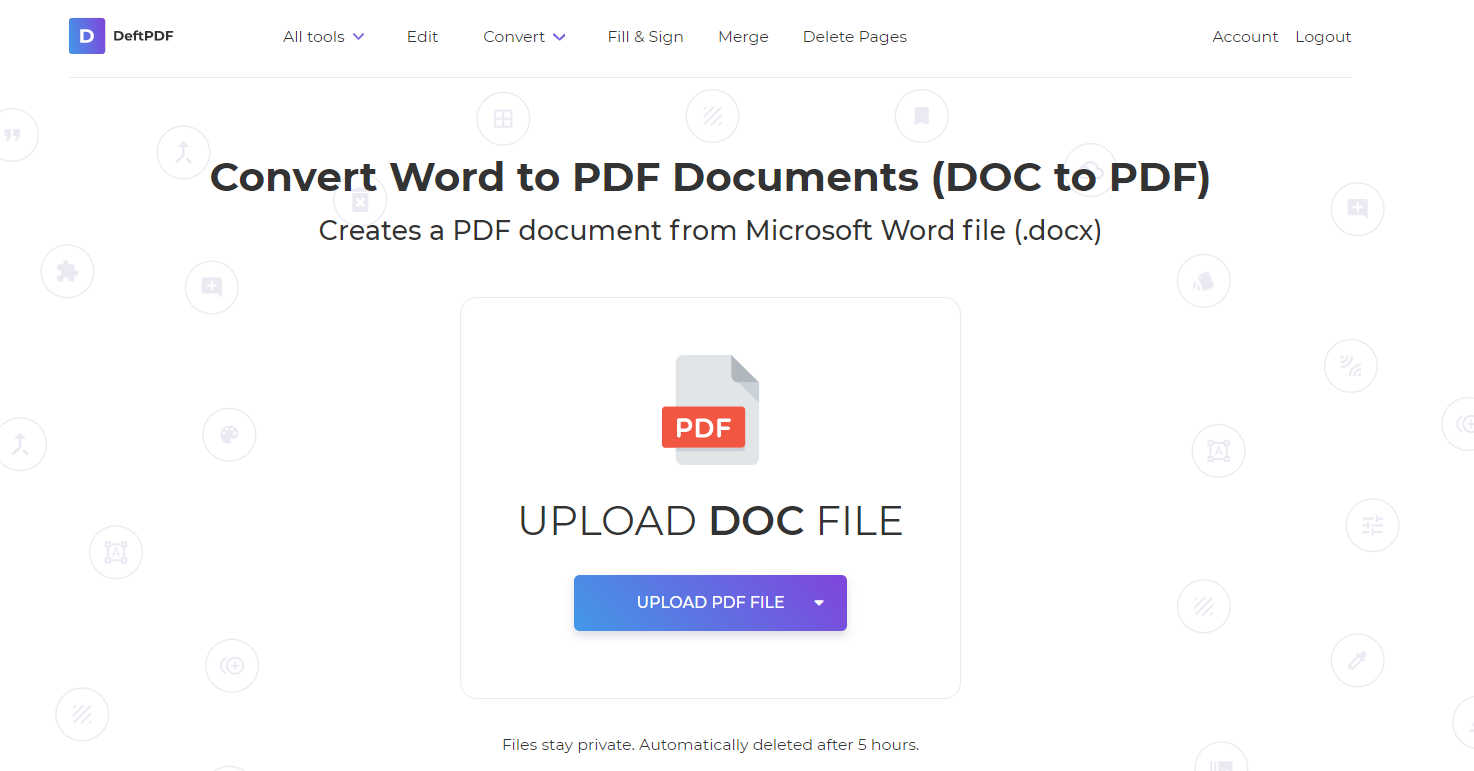 Step two: Upload the downloaded file
Step three: Click convert and download your new PDF file.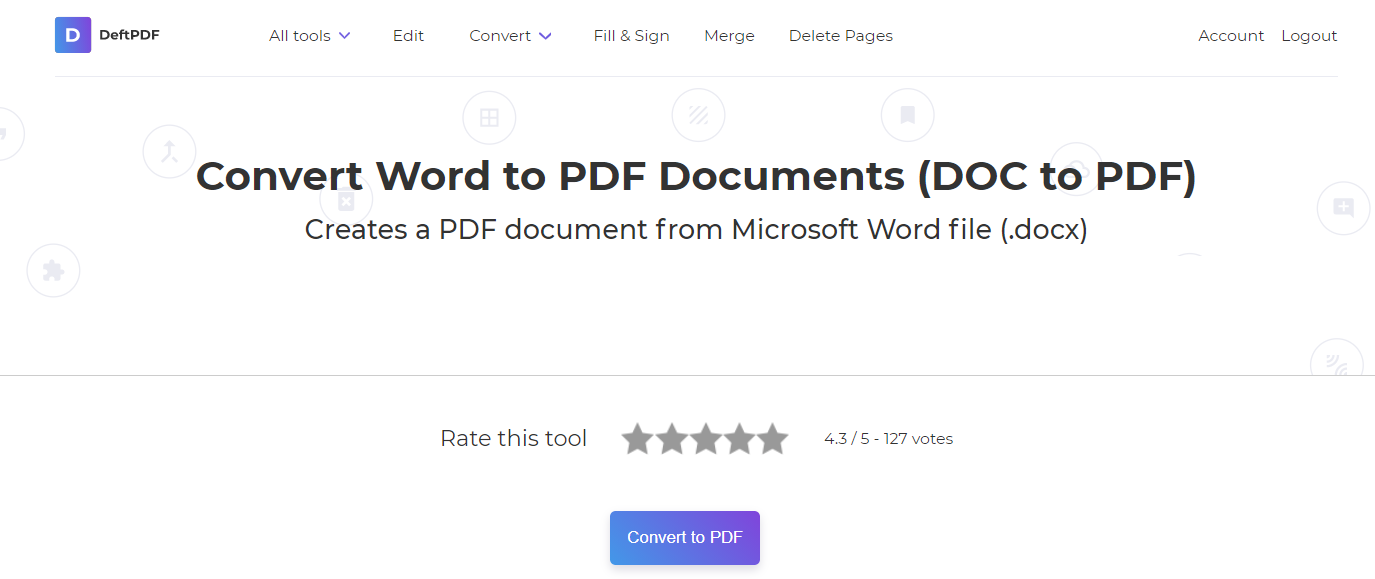 Sending a PDF via Google Drive
If you want to skip downloading and attaching PDFs in an email, you can actually do this directly from Google Docs.
Step one: Open your Google docs file by logging in.
Step two: Click FILE then select EMAIL then click EMAIL THIS FILE. A window will appear on your screen.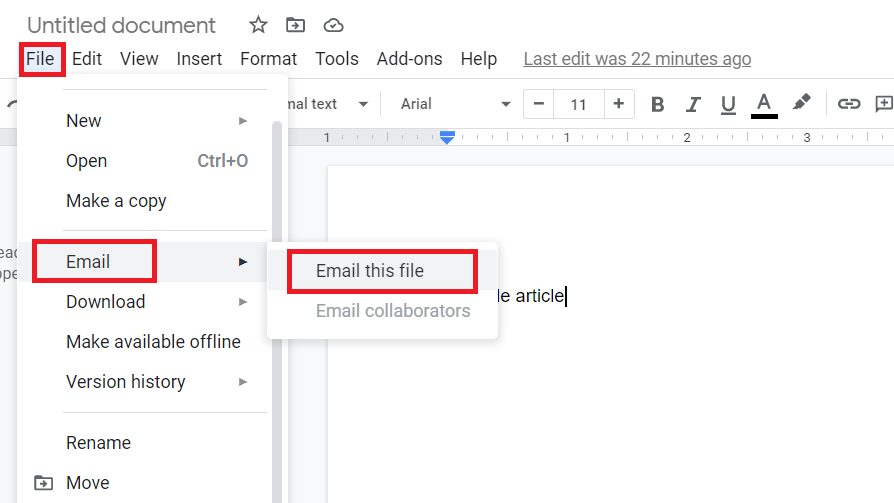 Step three: Encode the email of your receiver, the subject of your email, and the message. Once you've encoded this, click SEND. Make sure that the file is in PDF though by checking the file type on the bottom left. If it doesn't say "PDF" then click this and select PDF from the options.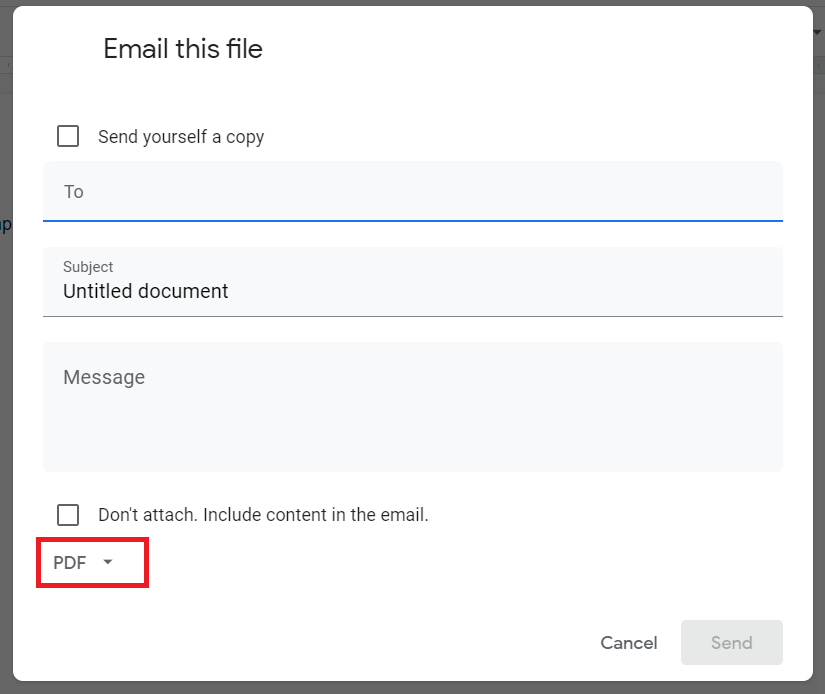 Conclusion
These three methods can provide you with a PDF output from your Google Docs online. So you can use whichever is most comfortable for you.
Want to get updates and subscribe to our blog? Get weekly e-notifications by creating an account with us:

DeftPDF

online