How to disable PDF Preview on Outlook
18 / 9 / 2021
With Outlook's integrated feature of PDF professional 8, users are now allowed to preview PDF file attachments within the application itself. This feature allows users to view the file, print or print to PDF. Its default installation enables the preview option and is useful for users who wants to skip downloading PDF first before printing or viewing it. But for those who don't need this feature can also disable the file preview integration. In this guide, we will show you how to manually disable PDF file preview on outlook:
Step one: Open Microsoft Outlook then click FILE on the menu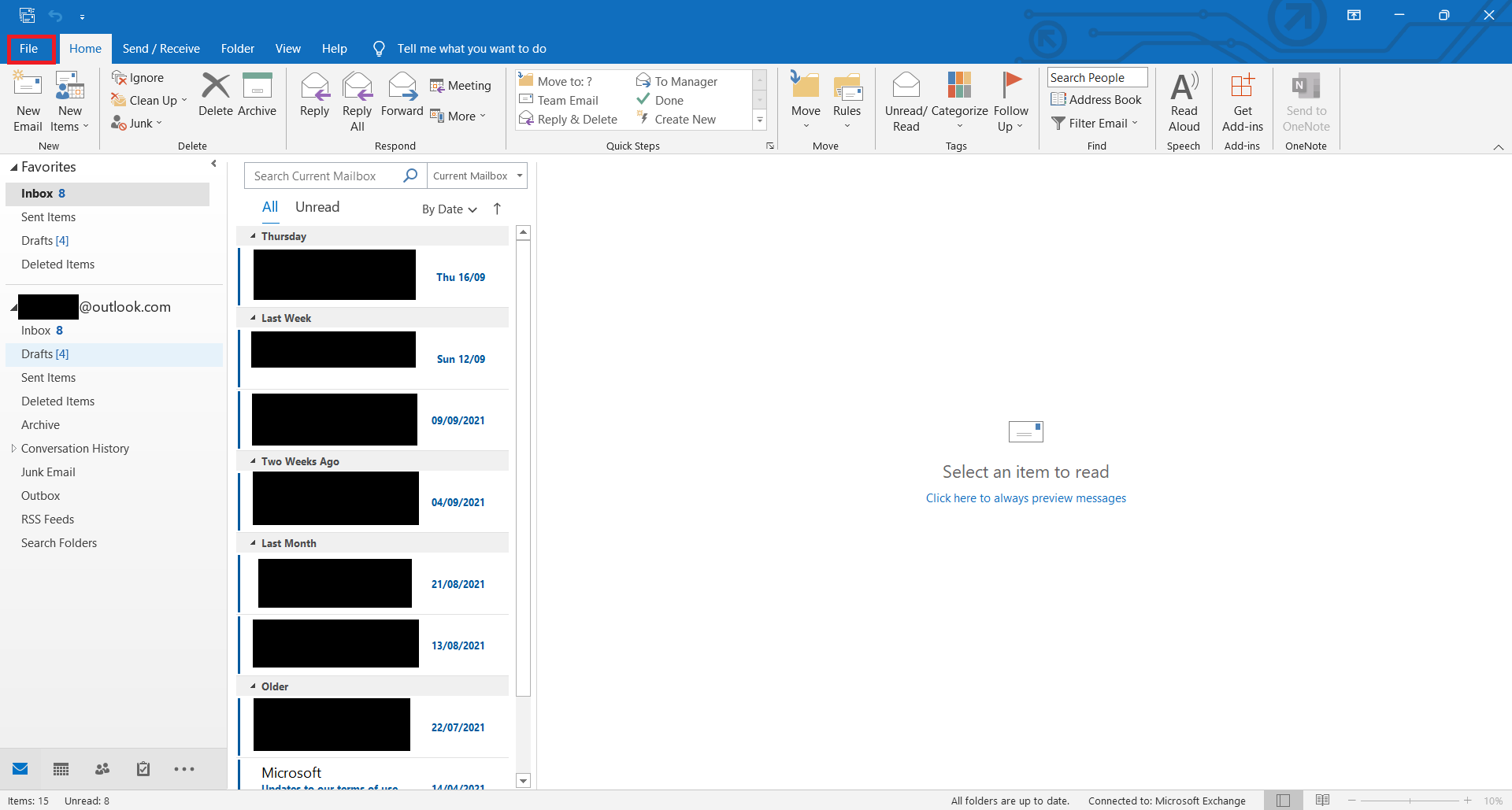 and click OPTIONS.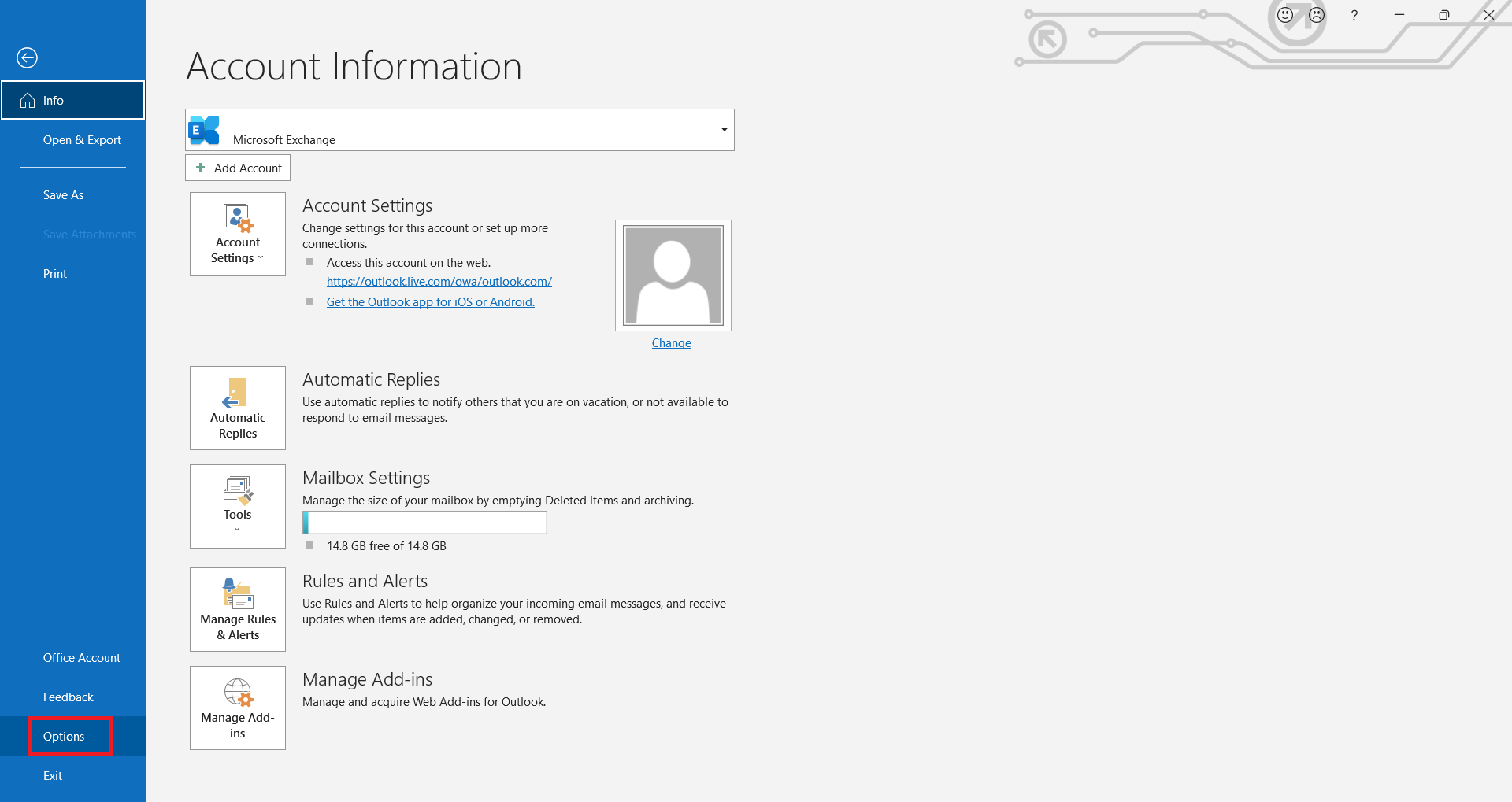 Step two: Click TRUST CENTER then select TRUST CENTER SETTINGS.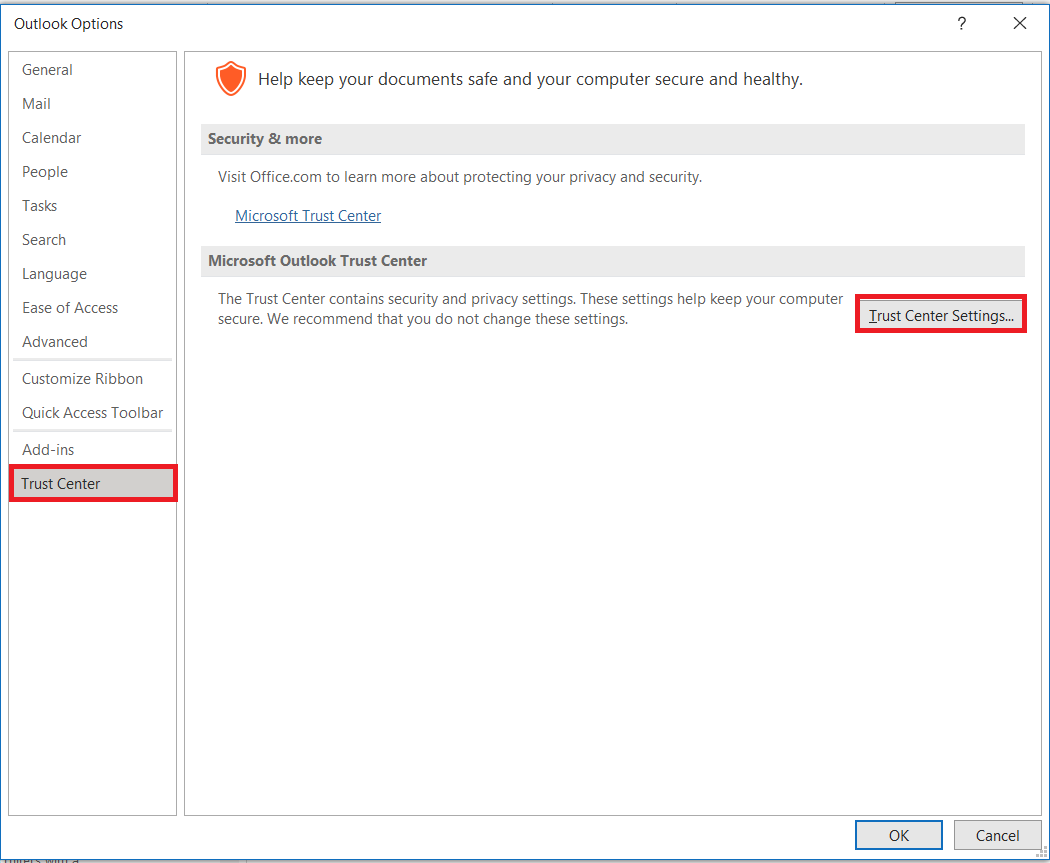 Step three: Select ATTACHMENT HANDLING then click ATTACHMENT AND DOCUMENT PREVIEWERS.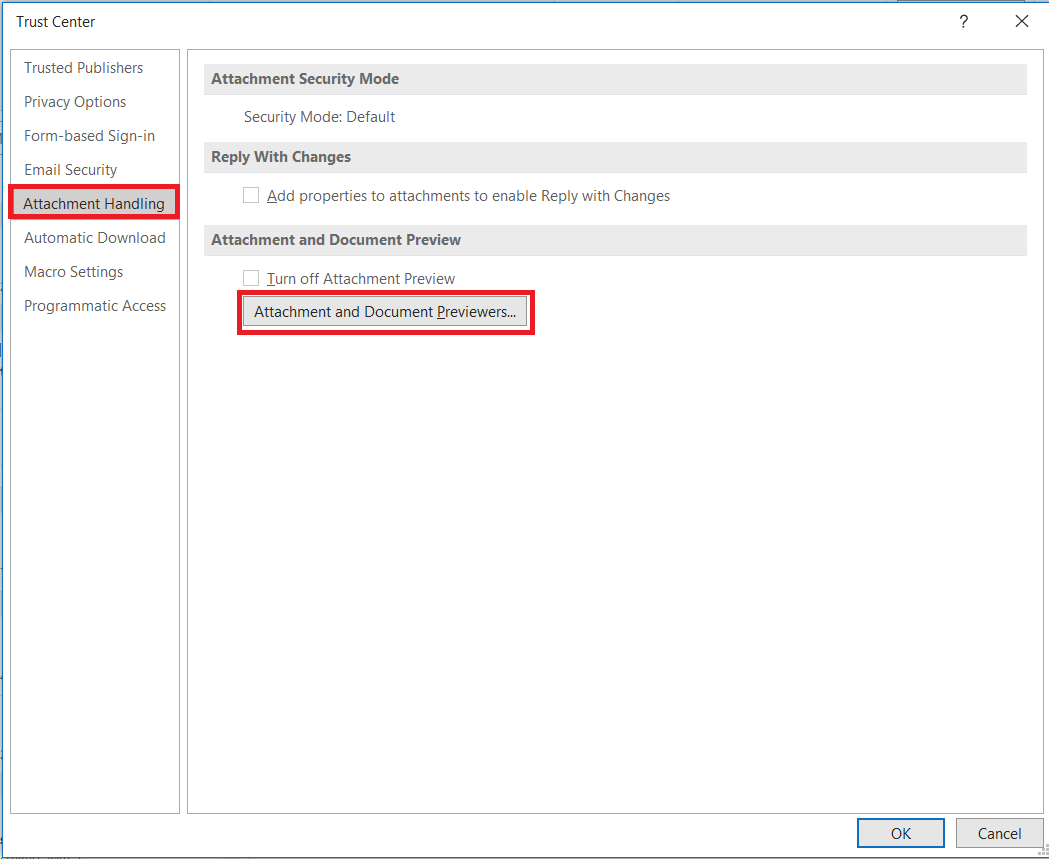 Step four: On the file preview options dialogue box, scroll down until you find PDF PREVIEW HANDLER and untick the box beside it. Then click OK. This will now disable previews of your PDF document.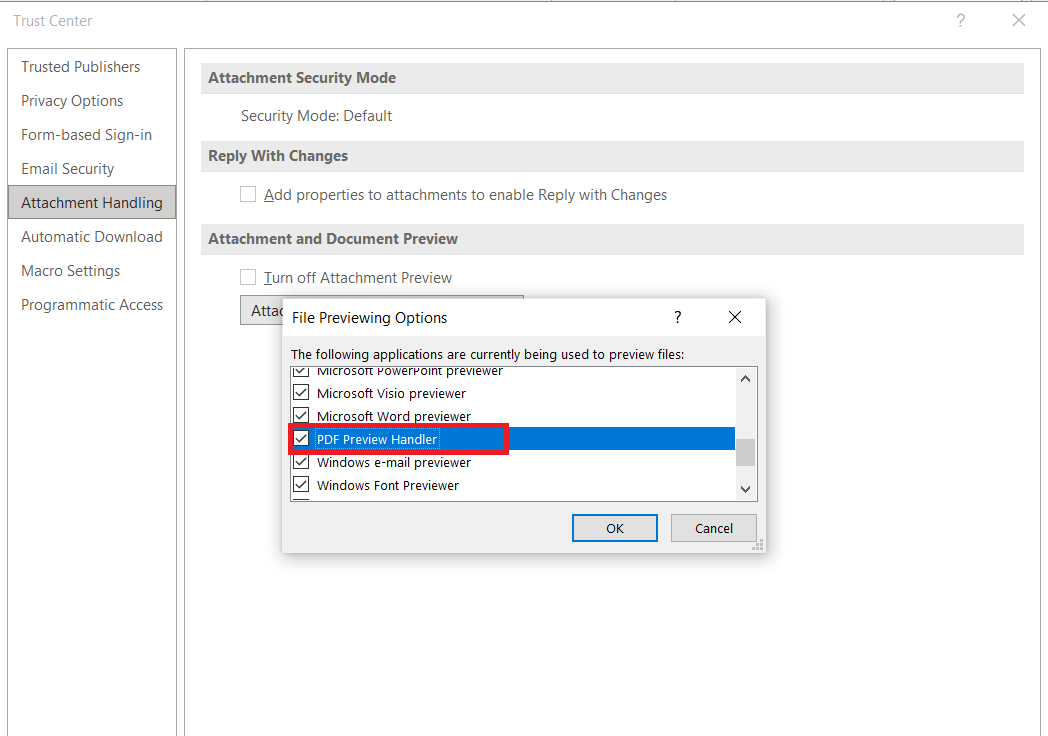 Want to get updates and subscribe to our blog? Get weekly e-notifications by creating an account with us:

DeftPDF

online