How to draw on documents like ink markings
12 / 2 / 2021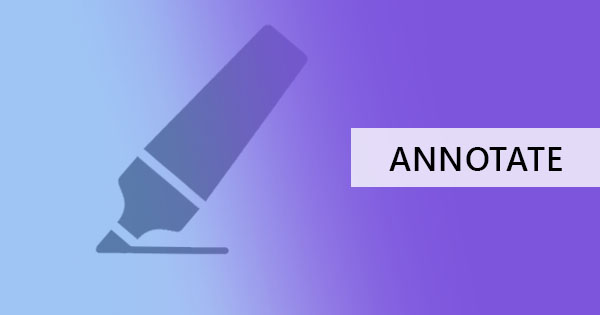 So you want to annotate your PDF files as if you were drawing on them manually but you think computers make it impossible for freehand as digital documents are made to be structured. We've all been so stuck with the notion that word processors can be limited to straight lines but what we've all overlooked here is the fact that there are actually available ways to be able to mark and draw around your document.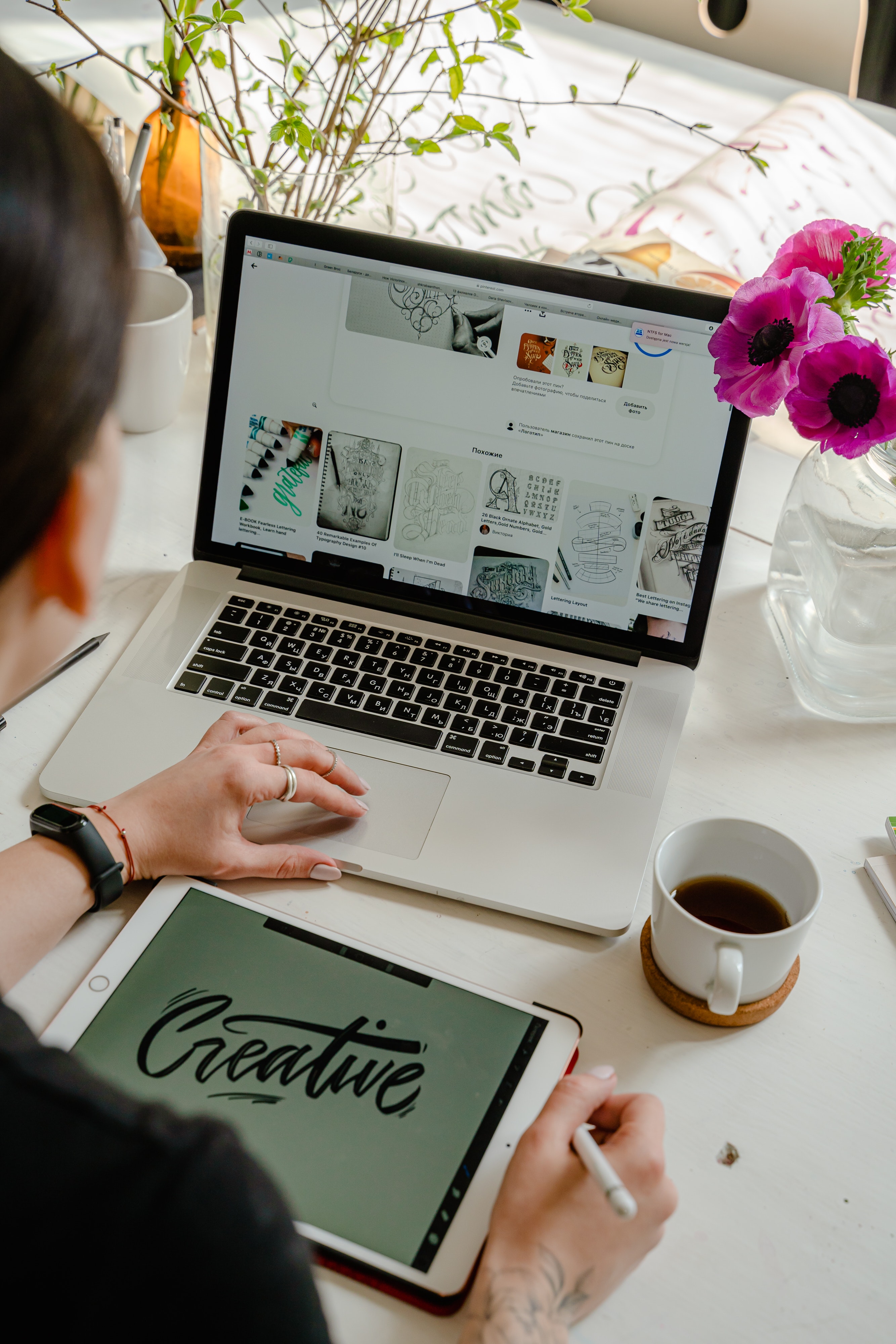 Drawing on a Doc File
Doc files can do much more than most people think. Doc files can insert photos, media, shapes, lines and you can even draw on them. Yes, drawing is one of the options but take note that it will be considered a shape and not a text within the document. Here's how simple it is to draw:
Step one: Open your Doc file using MS Word
Step two: Click INSERT Tab and select SHAPES. Under the LINES category, you will be able to see a scribble icon on the right. That is called the freeform scribble. Select this option.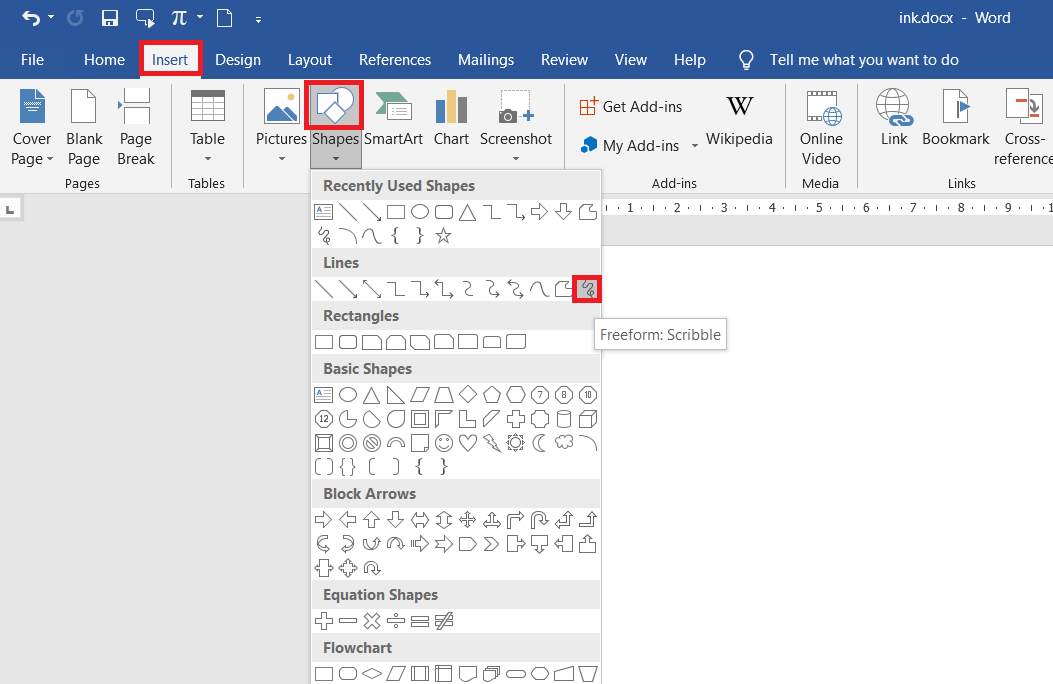 Step three: Your cursor will turn into a cross once the scribble option is selected. Start drawing anywhere by holding the left-click button on your mouse while dragging the cursor on your digital paper. (Draw as if you would on paint without releasing). Once you release your left-click button, the drawing will be recognized as a shape in MS Word, which you can move or edit if needed.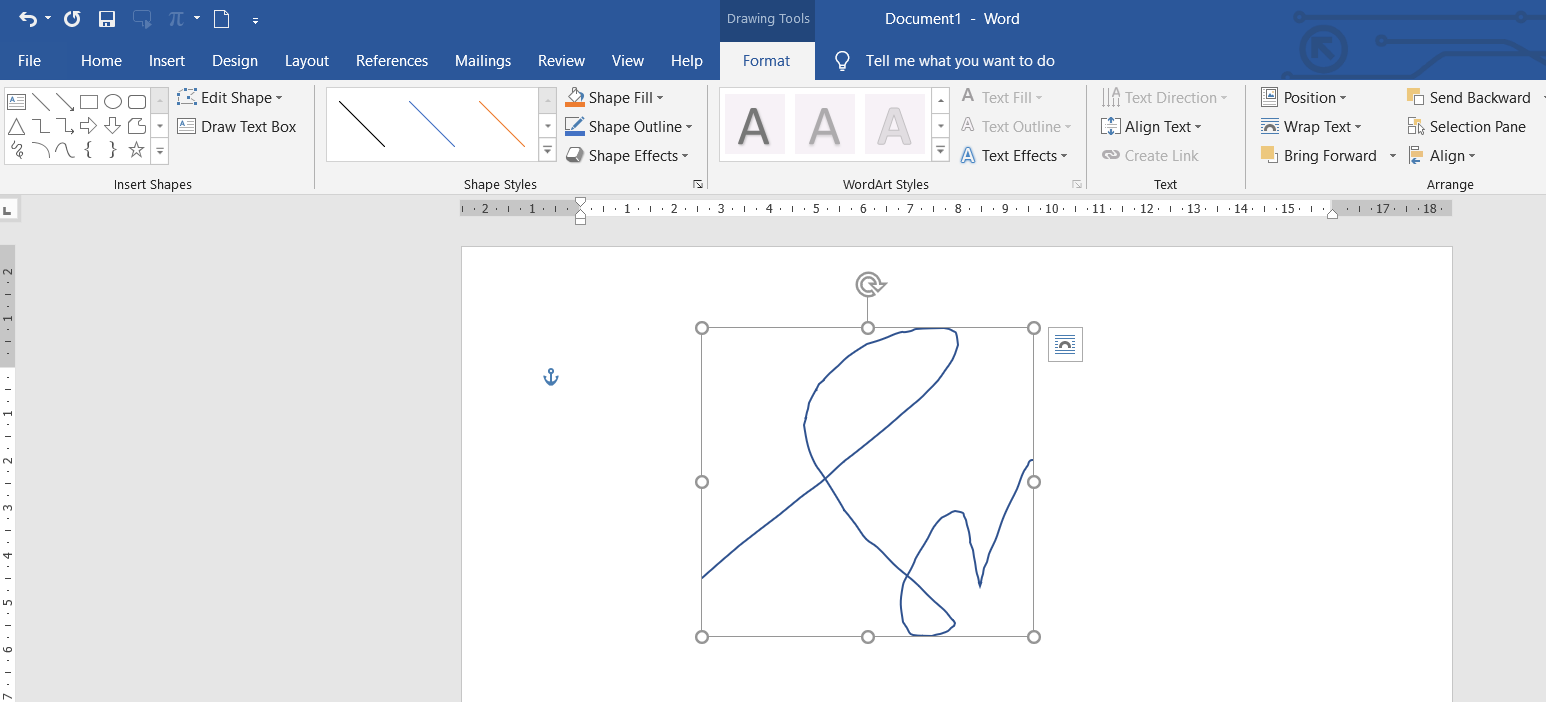 Though freehand scribble is its title, you may notice that you will have to do the procedure from step one over and over again if you want to draw another freehand shape on the document. It will also block some of your content since it becomes a shape wrapped on top of your words.
Drawing around your PDF
Drawing on your PDF like ink is simple and easy. Usually, PDF editors and converters provide these materials that will allow freehand drawing and is known to be part of annotation tools. With DeftPDF online, you can do a freehand drawing, signature, highlight, comment, erase or edit the text using the EDIT tool. Here's how you can mark your PDF like an ink using DeftPDF:
Step one: Upload your PDF file to DeftPDF's PDF editor
Step two: A preview of your PDF file will be available along with a toolbar on top. Under annotation tools, click free drawing. Pick a color from the available tool and start writing wherever you need to draw.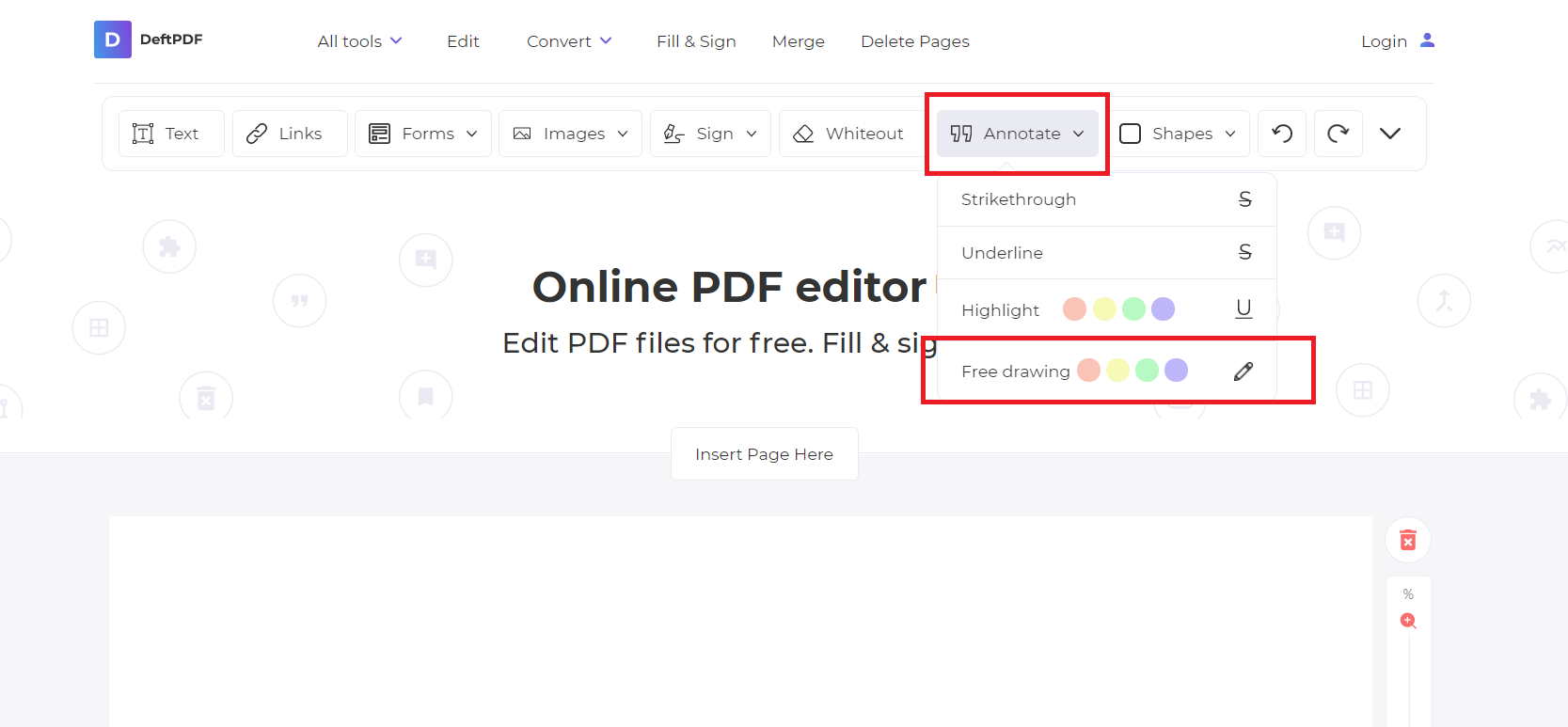 Step three: Once done drawing, Save by clicking APPLY CHANGES and DOWNLOAD your work.
What are the usual annotation tools available?
Using our tools online for annotation will allow you to strikethrough text, underline text, highlight text and draw freehand. Other than annotation, you can also edit your document using the same tools and add text comments anywhere using the TEXT tool or add links, add forms fields, "X" marks checkmarks, add images, add a signature which you can also draw digitally with a freehand, erase text with a whiteout and add shapes.
Why do people need to write on PDF?
Annotation is a method for comprehension, a reading and studying strategy used to better understand the context of the material. Annotation is believed to be helpful to readers as it helps them pay attention to the content better, keeps readers engaged and awake, helps process the content better, and helps anyone find information faster.
Annotation is also used for other purposes such as school and editorial. In school, teachers annotate text and essays to help students better understand what should be corrected. Editors also do the same for writers, providing comments, corrections, and suggestions on where to make improvements before publishing the article. In business, the usual documents that undergo annotation are contracts and proposals. These documents are also annotated to help parties understand where they can change statements to conclude an agreement.
Want to get updates and subscribe to our blog? Get weekly e-notifications by creating an account with us:

DeftPDF

online