How to redact in PDF
10 / 7 / 2021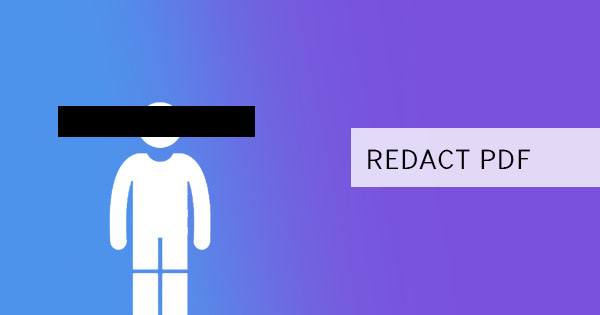 In the corporate world, redaction is one process that is often used before documents are sent for publication. It is the act of permanently removing text and images to censor sensitive information from the public. Redaction is important to keep documents available but at the same time keep information limited. Sometimes, this act is done for the purpose of legal or security purposes, keeping the client or the person affected within their privacy rights. Redaction can be done in multiple sources and multiple texts, which sometimes are overly done.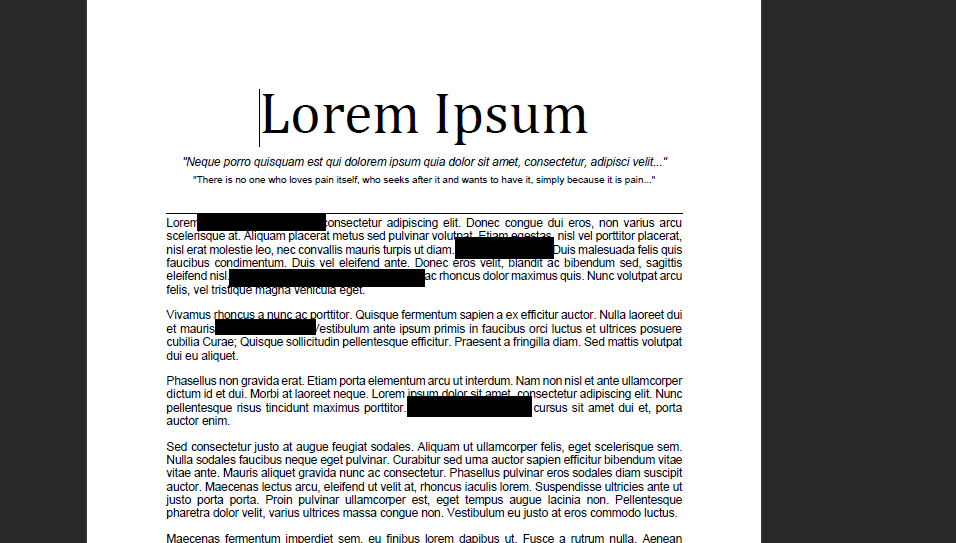 Why redact content?
Sensitive content and information are the number one reason for the redaction. Any private information that you may want to keep a secret should be redacted. If you also want to keep a person involved private, then redaction can also help you achieve that. Redaction can also remove sensitive images or find metadata that you may also want to keep in check. Did you know that when you create a PDF, metadata is automatically created with your name and description of the document? This is because, by default, the application lists the owner's computer data as a source.
Other than texts, images, and metadata, other media or content that can change when transferred is also often removed. Form fields and JavaScripts are a type of content that may change and therefore removed from the document. Once you have redacted this information, you can now distribute the PDF with peace of mind, knowing that it won't be traced back to you or to the person involved.
How to redact?
On written or printed documents, redaction is done by using permanent dark markers and slashing off details on the paper. Digitally, this is done by using Redact tools. These tools are available via Adobe Acrobat or by using DeftPDF online. Take note though that when you use Adobe, fees should be expected but luckily they provide a 7-day trial. If you need more time than that, then DeftPDF is your key.
Using Adobe Acrobat
Step one: Open your PDF file using Adobe Acrobat
Step two: On the menu, click EDIT then select REDACT TEXT AND IMAGES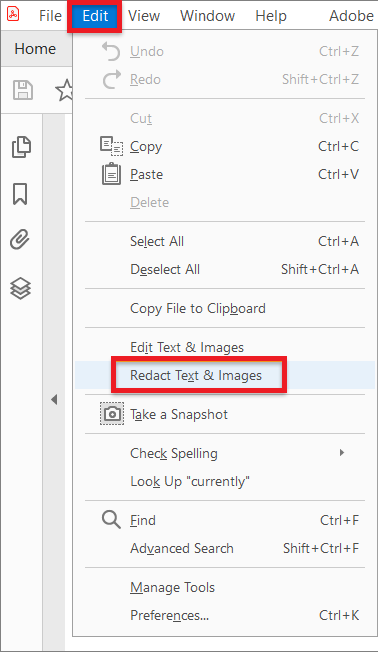 Step three: Highlight the content that you want to redact then right-click on it and select REDACT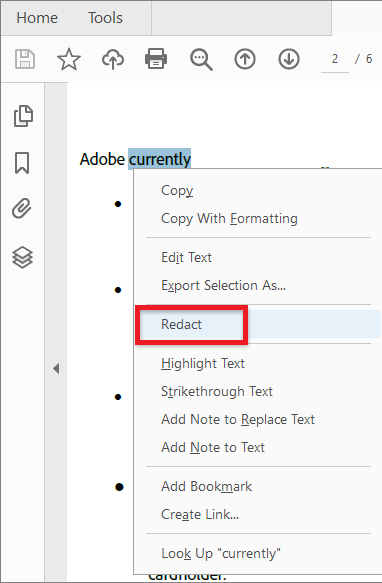 Once you've done this, there will be visible redaction marks that look like black boxes on your texts.
Using DeftPDF
Step one: Open your browser and go to DeftPDF.com then select EDIT from the menu
Step two: Upload your PDF file. A preview of the file will appear on-screen together with a toolbar menu.
Step three: You can use Whiteout OR Rectangle Shape to cover the texts or images you want to redact. Once done, click Apply Changes then download the new PDF file.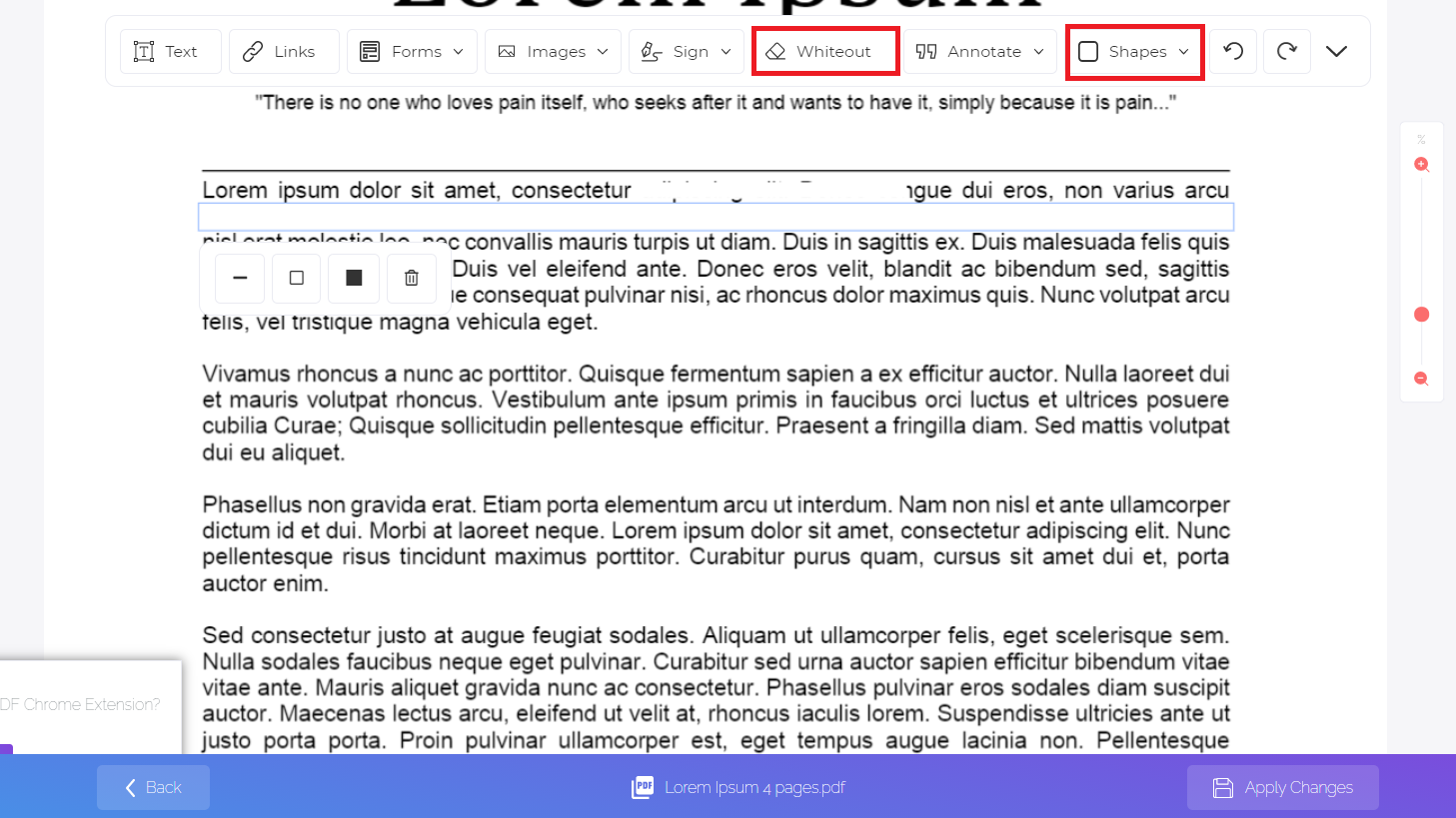 Want to get updates and subscribe to our blog? Get weekly e-notifications by creating an account with us:

DeftPDF

online