How to Batch Process Documents at DeftPDF
20 / 1 / 2022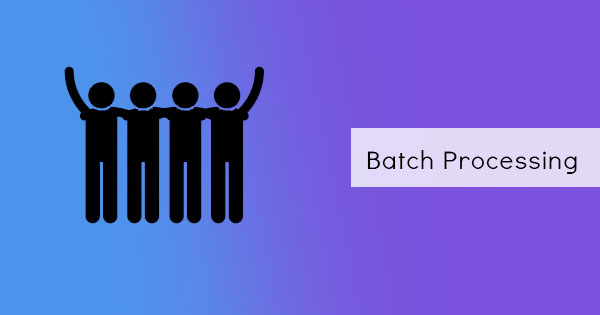 When you upgrade to DeftPDF, you enjoy one of the most efficient and convenient ways of managing documents and that is batch processing. Batch processing means being able to convert and process documents in bulk without having to do the process over and over again. For our tool, it means you can upload countless documents as you need and it will convert instantaneously. It also means you can automate repetitive tasks that involve converting numerous documents so you can do other tasks. You can convert 10 files into a different format in one process, merge up to 500 PDF files, turn 100 images into PDF all at once, or run an OCR on 10 image-based files to extract text or make it searchable. This can help businesses and individuals like you save time, energy, and effort.
Run a Batch Process
Whether it's a single document or in bulk, running a batch process at DeftPDF is easy, especially with our user-friendly web-based tool. When batch processing is done, a user only needs to do a single task and it automates the whole process for several files. It can be completed at DeftPDF in four easy steps:
Step one: Go to the DeftPDF home page and log in to your account. Upgrade your account to enable batch processing. (See below for upgrade instructions)
Step two: Select the preferred tool. An upload page will appear on your screen.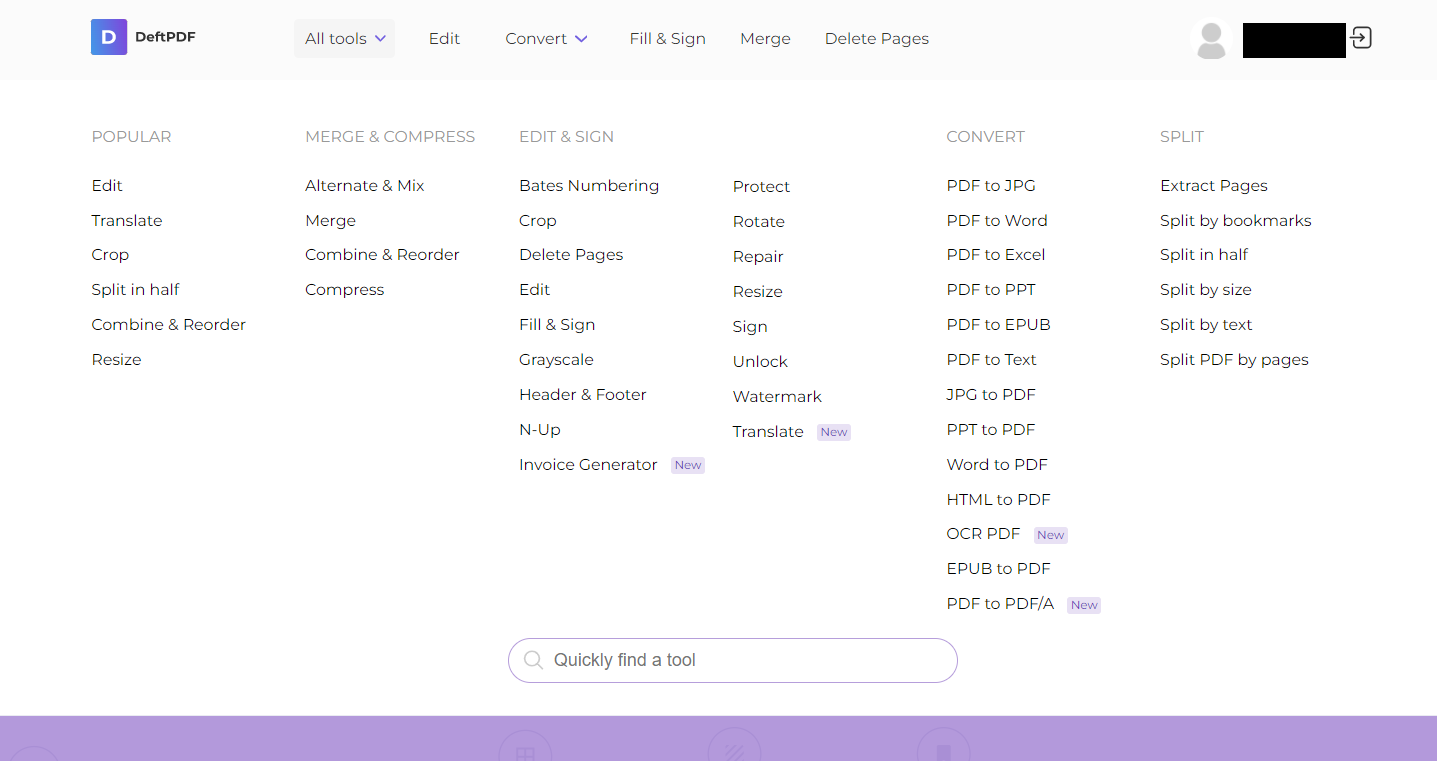 Step three: On the upload page, click the upload button and select the folder containing the files to be converted. Multiple selections can be done by clicking CTRL on your keyboard and selecting files. You can also drag and drop the files from your local drive to the upload page.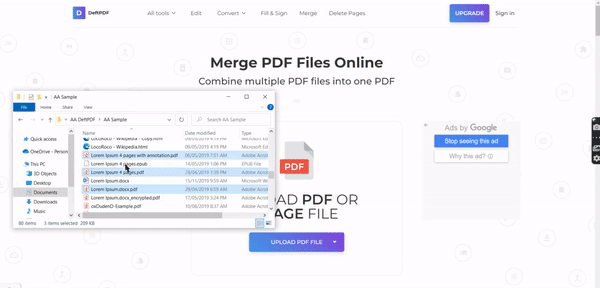 Step four: Click convert then once the processing is done, click download.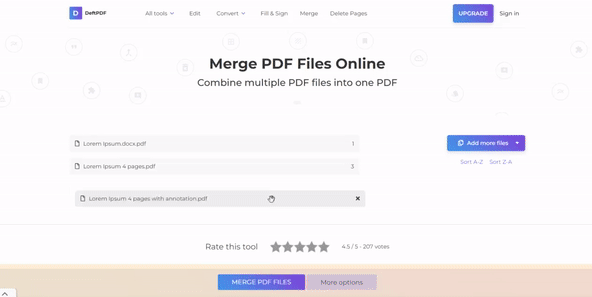 How to upgrade with DeftPDF
Upgrading with DeftPDF provides you with great benefits and it is the most affordable and reliable plan among all online PDF tools. You can read more about the benefits of upgrading your account here. To upgrade your account, follow these simple steps:
Step one: Go to the DeftPDF home page and log in to your account.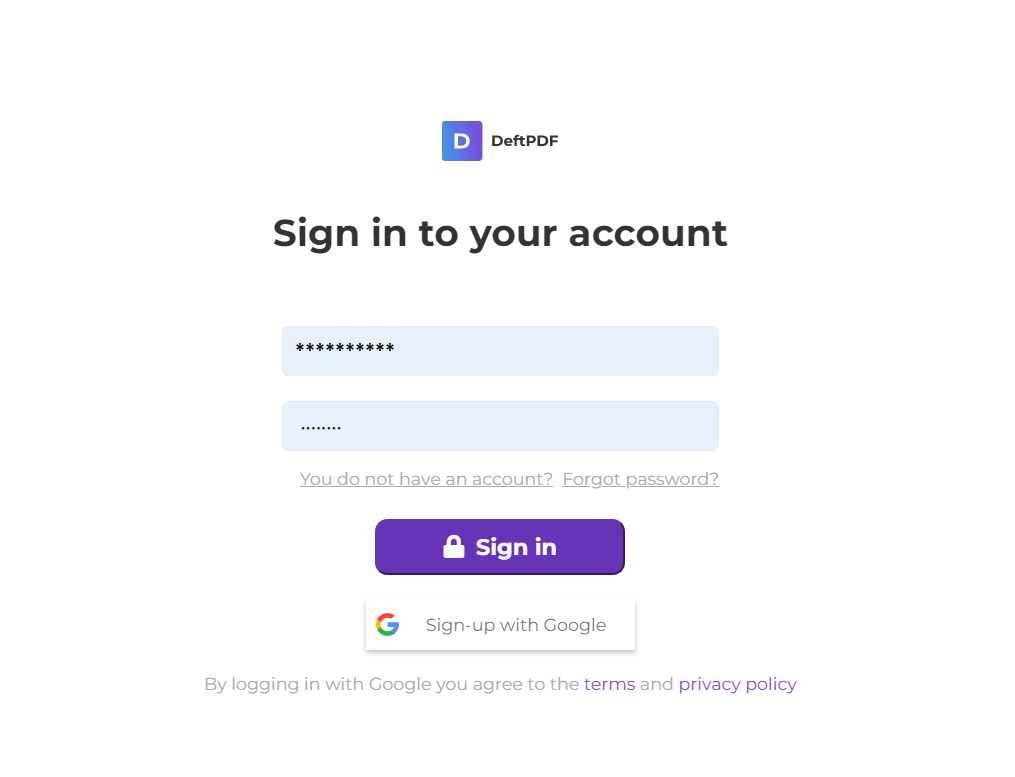 Step two: Click Subscription under My Account then select Upgrade on the Unlimited Plan.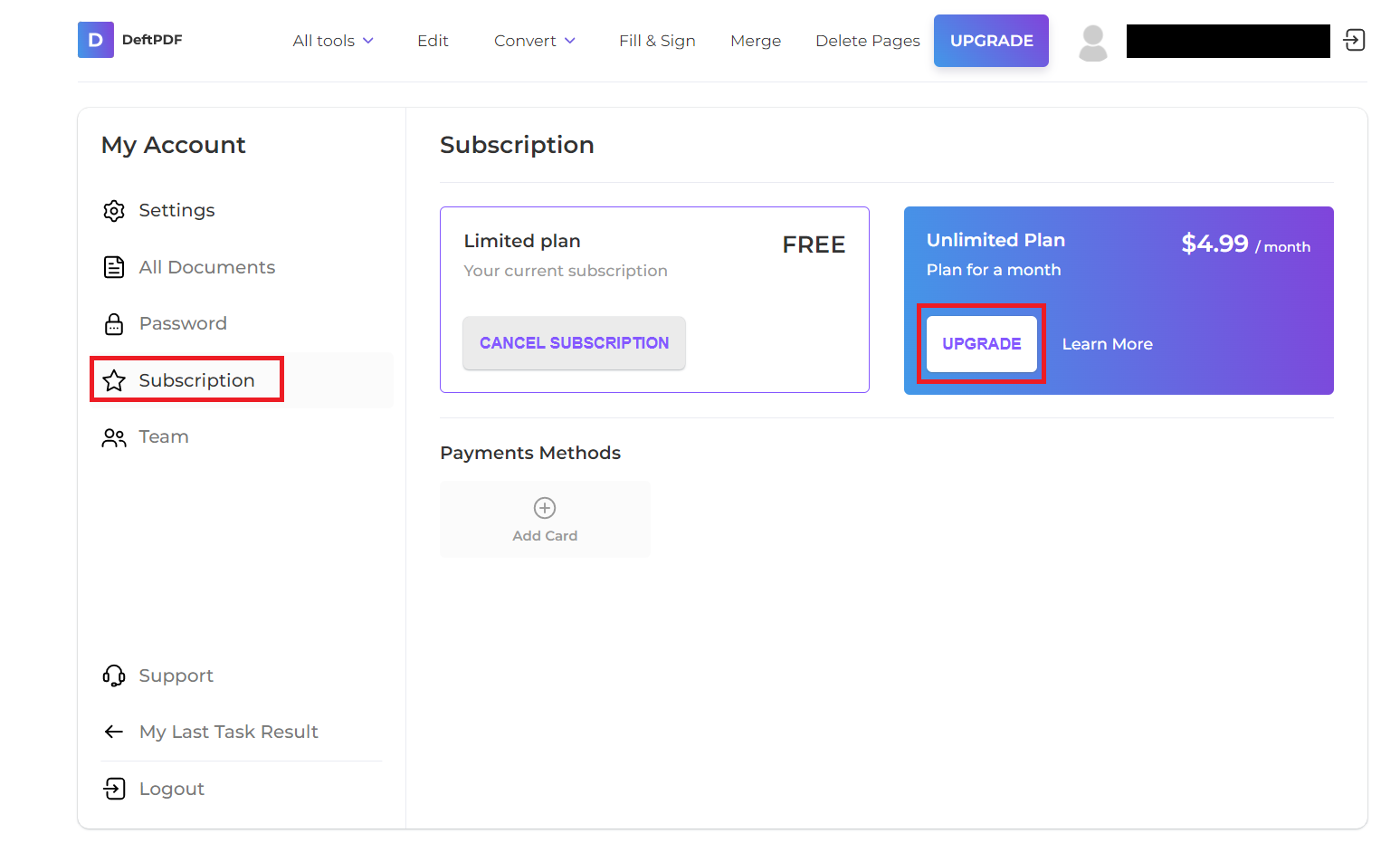 Step three: Input the necessary credit card information. Currently, we only accept visas at this time.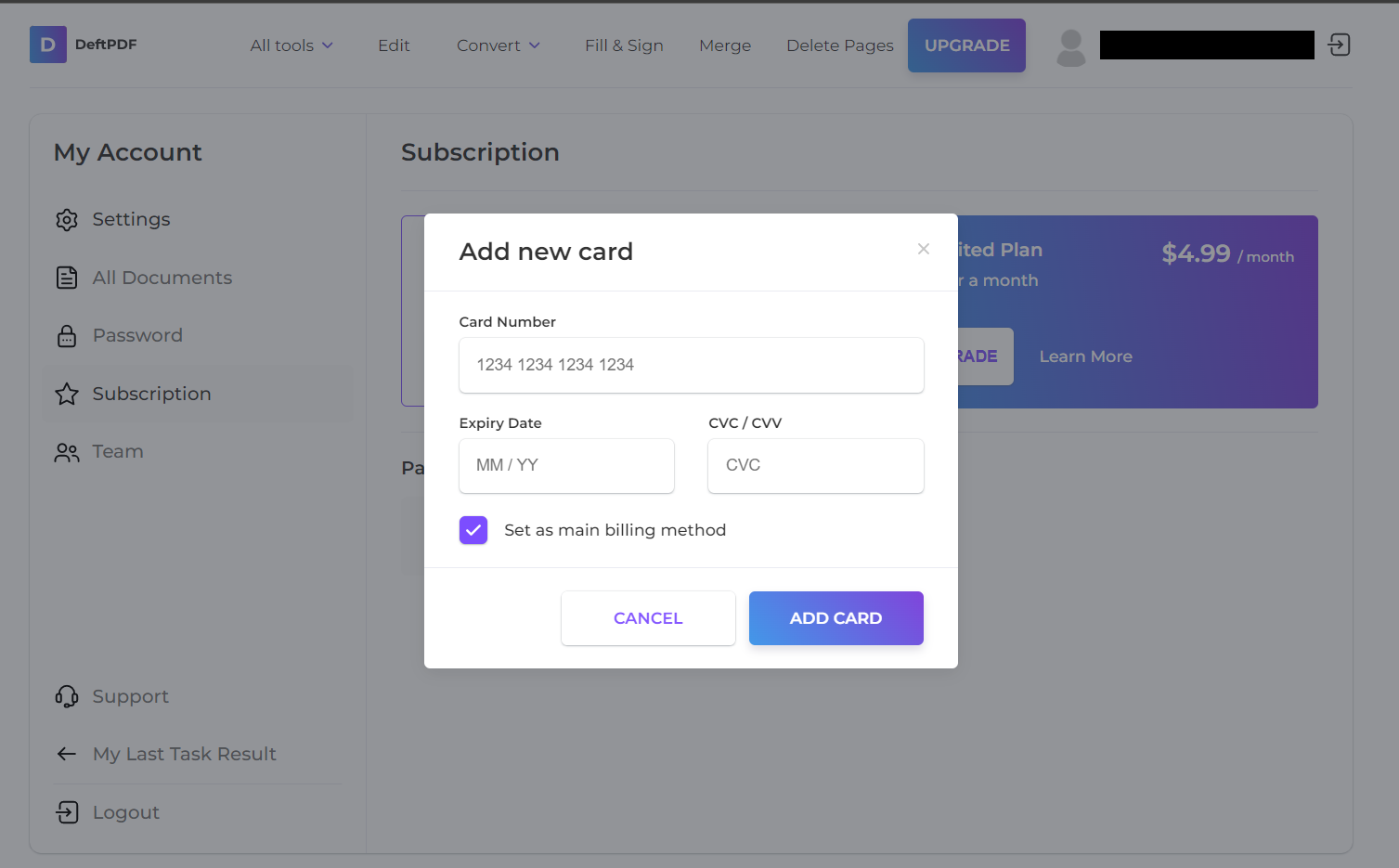 Step four: Once the payment information is processed, it will be charged and your account will be ready for use.
Want to get updates and subscribe to our blog? Get weekly e-notifications by creating a free account with us:

DeftPDF

online