How to Batch Process for merge
10 / 2 / 2022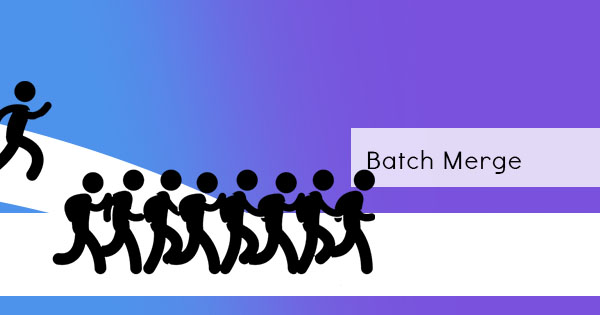 Merging multiple files in one is usually free on every online converter but merging as many as 500 files is not something you can do on every PDF merger tool. In fact, most of the time, it would be costly. But why do you need to merge so many files? One reason is for the purpose of data organization, reviewing, and collaboration. Let's say you have research done by different people for different parts and each person submits 50 pages worth of research and supporting documents. If you have 10 people submitting 50 pages and you want to combine all these as sources on your paper, merging them all is the way to go.
How to convert in batches
Using an upgraded account at DeftPDF allows you to do so much at one time. With an upgrade costing only $4.99, you will be able to process multiple documents and as many as 500 files for the merge tool. No need to repeat the process from the beginning because with batch processing enabled, you will be able to combine all of these documents in one click. Here's a simple guide on how to merge multiple files:
Step one: Go to DeftPDF and select Merge from the menu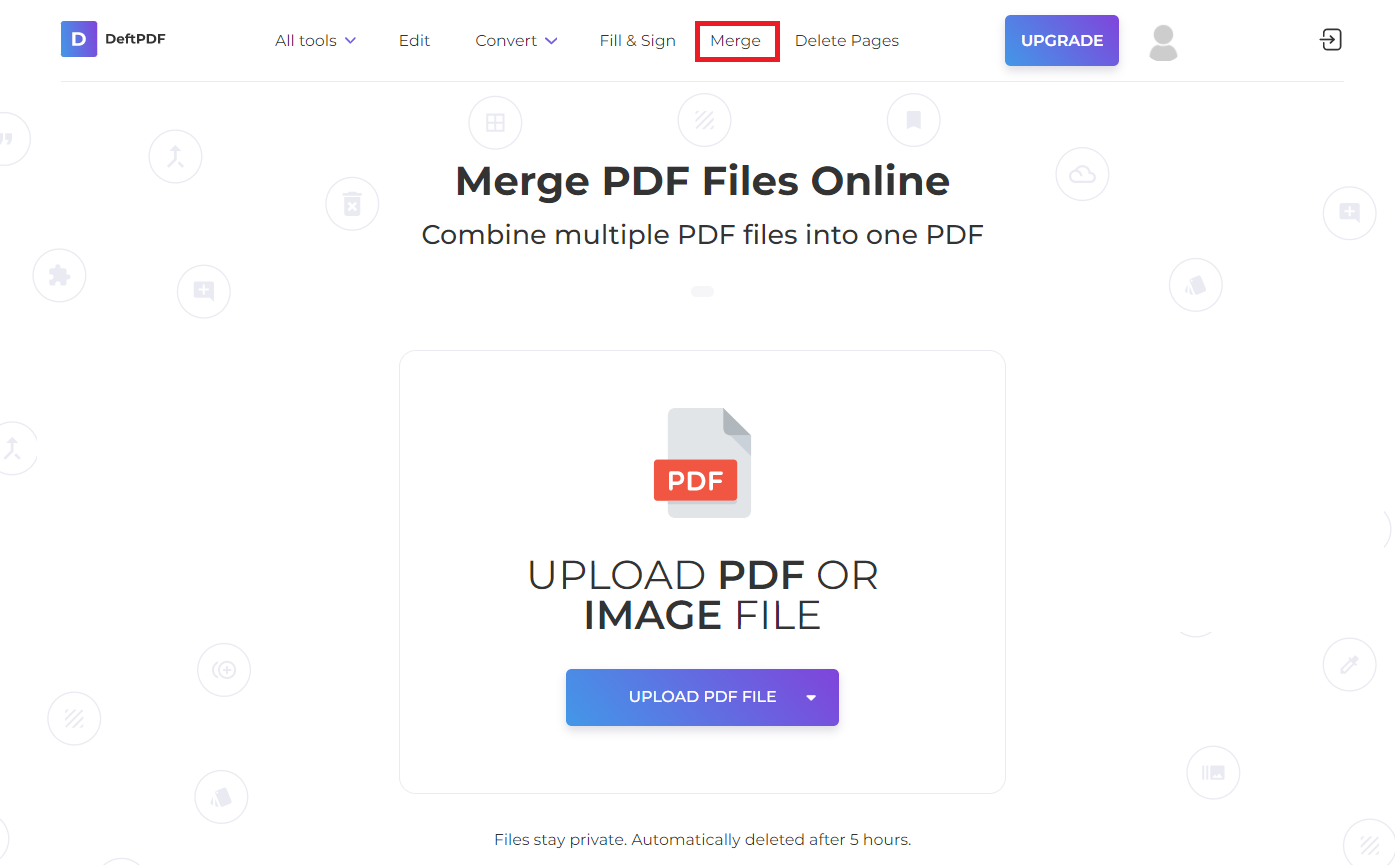 Step two: Select multiple files from your computer on your upload page.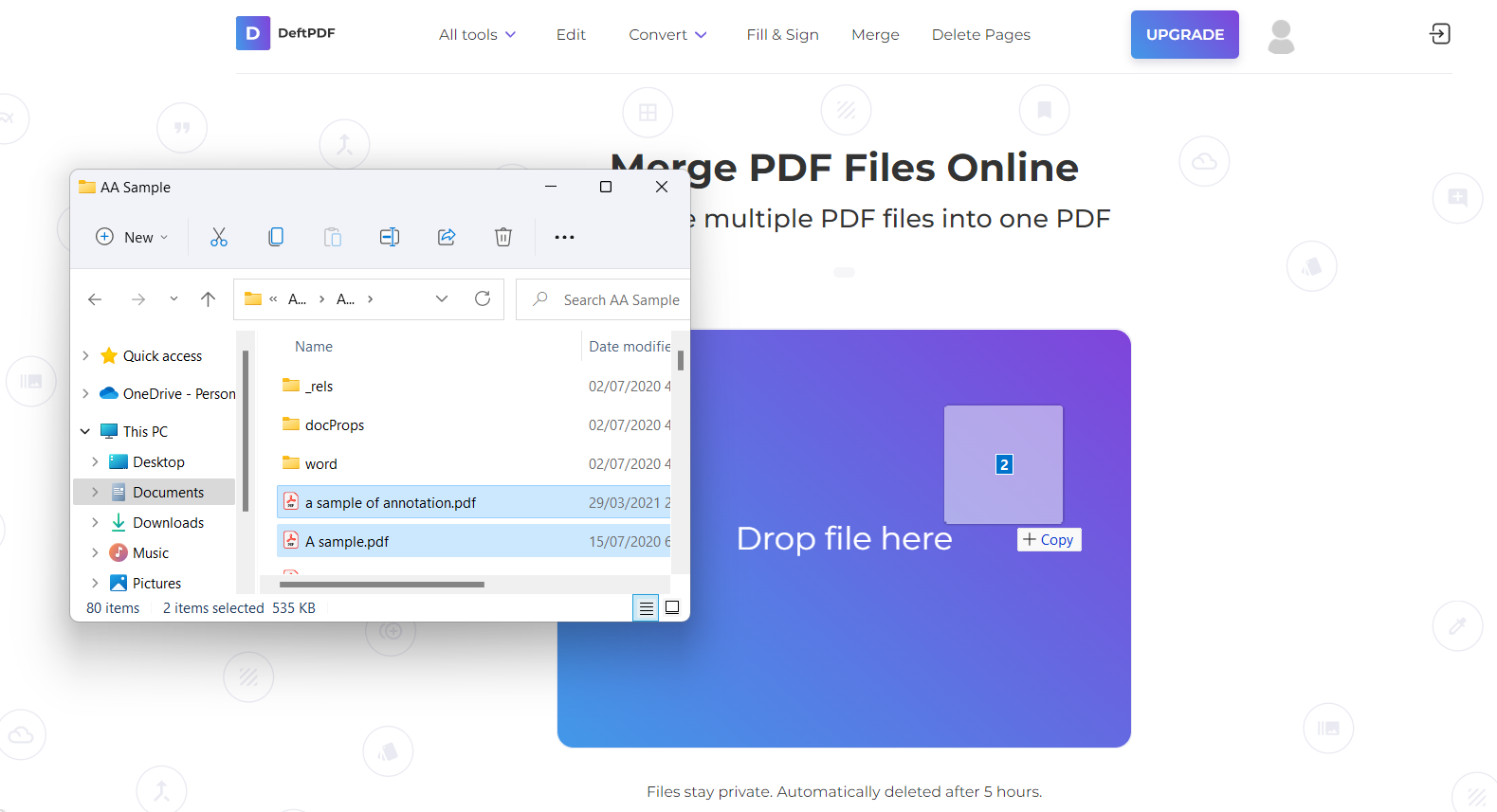 Step three: Reorganize the files if necessary. Click Merge then download your new PDF file!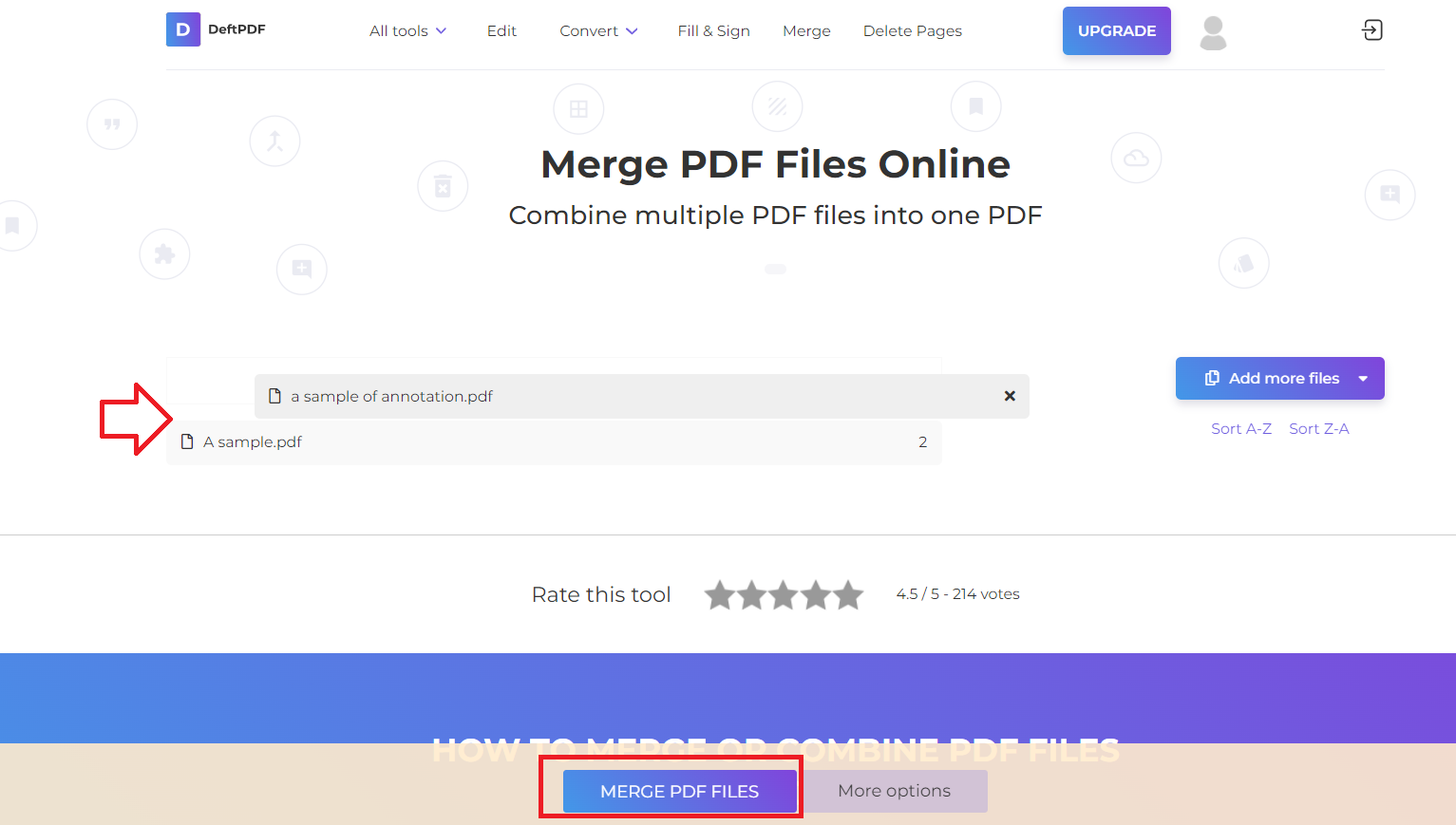 It's that easy! With these three simple steps, you are able to merge everything into one document. Review your PDF files with ease by simply putting them together!
How will my PDF files be organized?
Once you upload your PDF files, you will be able to see a list of documents that you can drag and drop to correct the order. The first document on your list will be the first few pages on your new merged file.
How can I delete files if I have already uploaded them all?
Upon uploading the documents, you will be able to see a list of files. Click more options then tick the box that says "include only specific pages." The list of uploaded files will provide a delete button beside each file name. Just simply click the button and it will not be included on the merged file. For multiple page deletion, you can input the pages of the files you want to exclude on each file. Just simply encode the pages that you want to include on each textbox. If you want to automatically reorganize them alphabetically, then simply select A-Z or select Z-A for reverse order.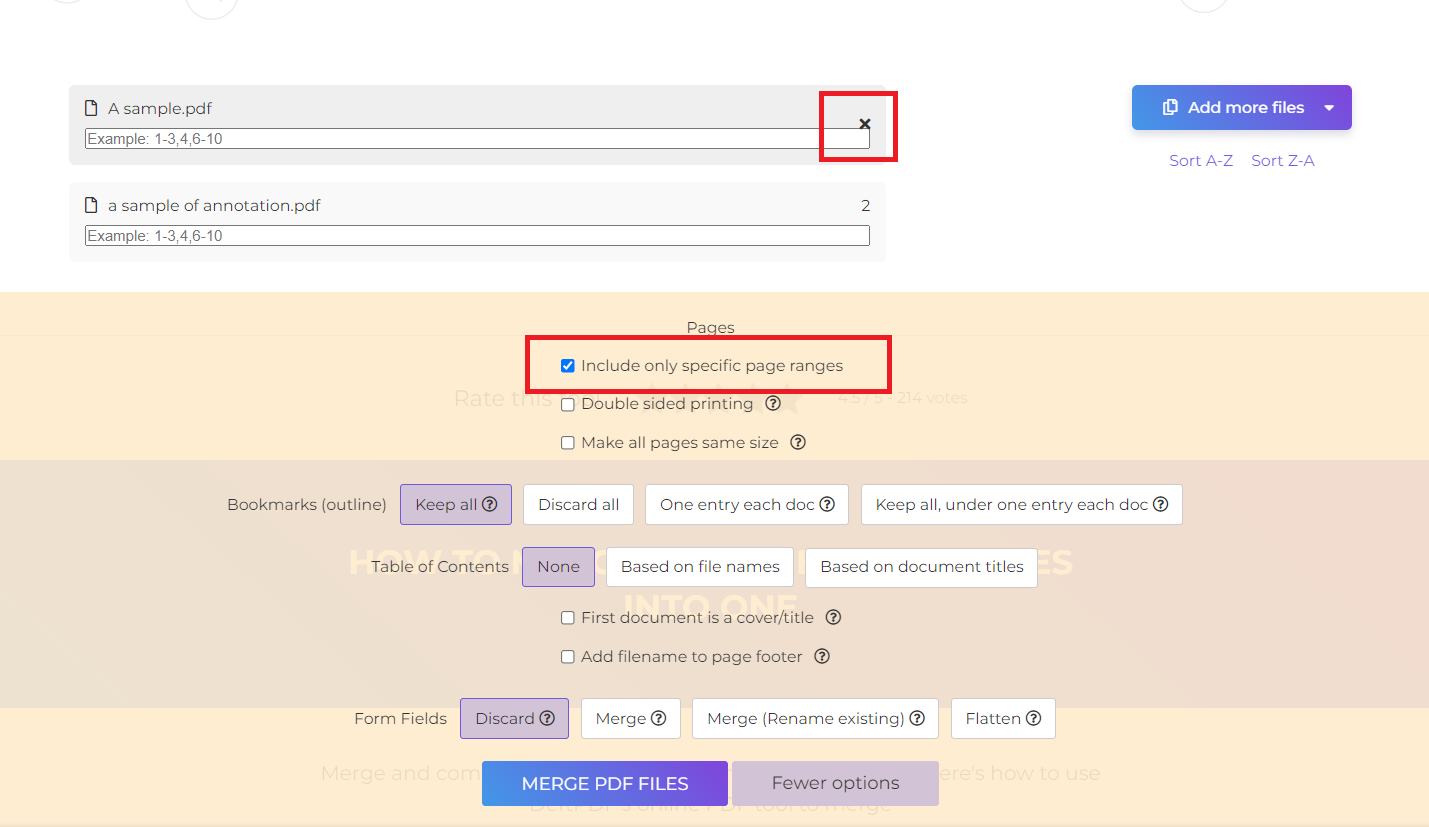 Can I reorder the pages after the files have been merged?
When you have already merged and downloaded the files using DeftPDF, you can reorder them again using our combine and reorder tool. You can also delete, rotate, or add blank pages. Uploading on the tool will provide you with a preview of your PDF pages, which you can drag and drop until it's in the desired order. When you're done organizing, you can save and download the new file.
Why choose to upgrade at DeftPDF?
Low-Cost – DeftPDF offers a free PDF merger tool for everyone whether it be for school, personal use, or for business. The services are unlimitedly free to use – meaning you can merge as many times as you want for free. But you can also merge more files in one with a minimal amount of $4.99 every month.
Simple – All of our tools are user-friendly and can be accomplished with a simple drag and drop. It does not need to be installed on your device, just use a browser and start processing your documents in three simple steps! We also don't require users to register or verify as you can directly convert once you've reached the page.
Encrypted – Our software online has an encrypted server and these documents are automatically deleted after 4 hours. Additionally, you don't need to send your data files to anyone because you directly use the tools. Meaning no third party will intervene and access your data.
Fast – Your files will be processed as fast as your internet connection! In just a minute, you will be able to obtain the converted files instantly! No need to go through applications or people just to merge your files. Merge them instantly today!
Organize – Our merger tool not only combines files but also allows you to reorder the files according to your requirement. Allow yourself to organize these files before saving them all as one PDF.
Compatible– Our PDF merge tool is web-based and therefore can be used on any device wherever you are. It is compatible on any device with a browser – whether it's Linux, Mac, or Windows.
No watermarks – Our tool doesn't put any watermarks on your processed documents even if you use the free version or the upgraded plan. Enjoy our tools for more than
Want to get updates and subscribe to our blog? Get weekly e-notifications by creating a free account with us:

DeftPDF

online