Cara mengunggah file PDF ke Facebook
24 / 4 / 2019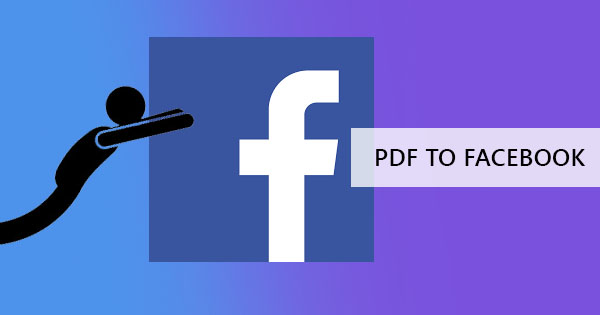 It's not a myth and its not impossible. Uploading a PDF file to Facebook can be done in certain circumstances or certain ways which you can work around the prime social media's rules without breaking them. There are four ways you can do this and it can be done if you have a business page, a Facebook group or a link. Don't bother trying to upload them in your profile because all you'll get is a notification saying it's not allowed!

Why should I upload a PDF file?
Although images are great and it attracts your friends and readers to your profile, a PDF file will be a greater addition to attracting more readers as you can provide more information with a PDF. Aside from this, images uploaded through social media are often compressed, hence the quality of your work may not always meet your standards. On the other hand, a PDF file will not change its format or appearance even if it is uploaded on social media. It will provide your readers with a great experience with the images and your text materials at the same time.
How do I create a shareable PDF file?
A simple PDF converter such asDeft PDF's free online PDF converter is all you need to be able to easily change your files from your regular .DOC or .PPT to a PDF file. In this free tool, you will not only be able to convert, you can also edit, split, merge, translate, sign, protect, watermark and more. Best of all, these tools are all free and unlimited to use. There are no sign-ups required or future payments to fret as no information is required to use this online tool. In addition, Deft PDF always secures users that their files will stay private as the servers automatically delete the files uploaded after 5 hours.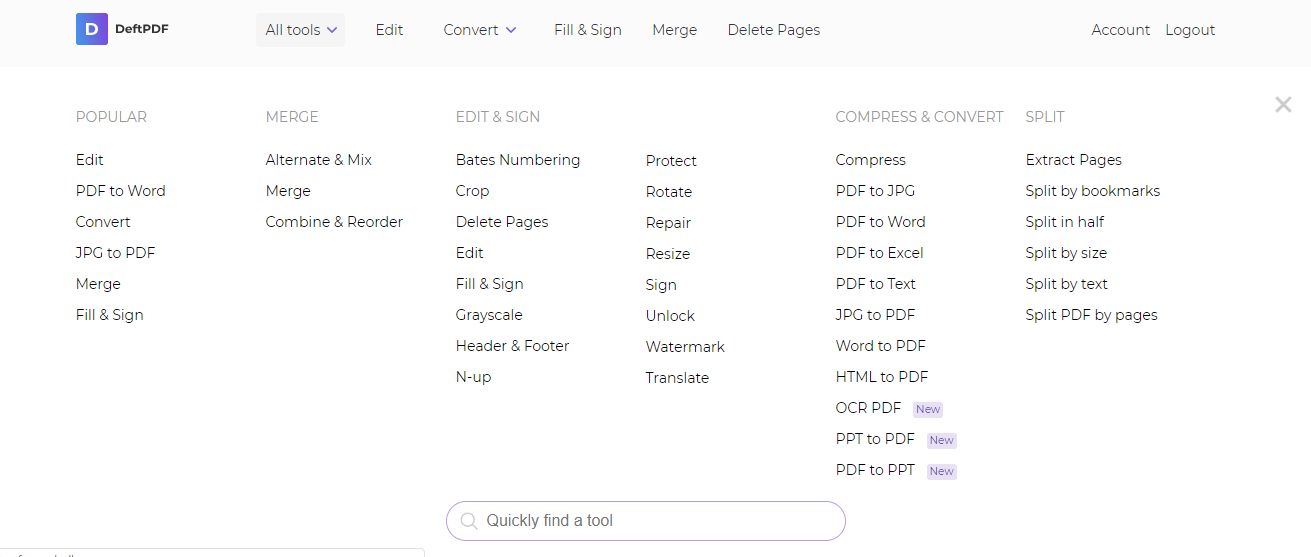 Share your PDF file in your Facebook Business Page
Having a business page is an advantage to uploading a PDF file as Facebook allows businesses to upload their menu in this format. All you have to do is go to your Facebook page, navigate your links on the most left side of the page and click"About."Once your page loads your page information, find the"more info" area and click"Add menu." A pop-up window will appear which will allow you to select and add a PDF file for uploading.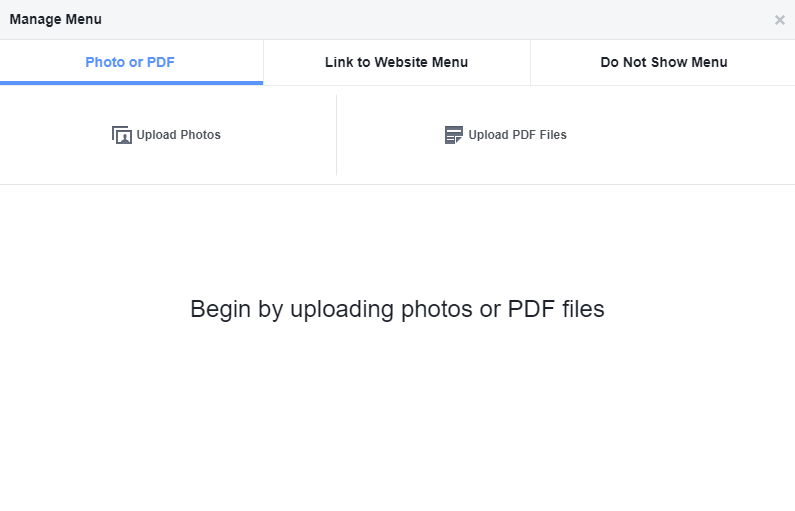 Share your PDF file in your Facebook groups
If you don't have a business page but you want to share a PDF file to your friends, you may also do this through Facebook groups! Simply go to your Facebook group or create one for your preferred members, click on the area where you post your text and images and choose"more." A dropdown menu list will appear showing you that you can"add file" which will allow you to share your PDF file.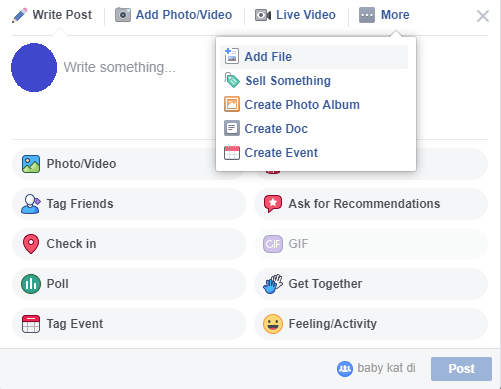 Share your PDF file on your profile as an image
If groups and pages are not your options right now, there is another way you can share your PDF files directly to your profile page and it's in the form of a link or an image! By converting yourPDF files into images using a free online PDF tool such asDeft PDF, Facebook will now allow you to upload your work on your profile.
Share your PDF file on your profile as a link
If you don't want your PDF file to be converted, you may also opt to upload it to your website and provide the link on your profile page. No website? No problem! Another option would be to upload it in your file sharing sites such as Google Drive or Dropbox. Once uploaded, you can share it as a public link and post this link to your profile. This way, your Facebook profile will be able to feature a link that directly shows the file where your readers can download it.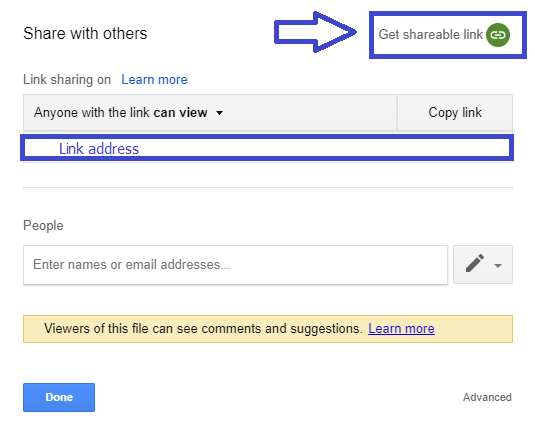 Though Facebook may not particularly allow you to share your PDF file to your profile, the important thing is you are able to promote it in the social media in various ways. It's a good thing that there are readily available PDF converters online, making it easier for any dilemma to be resolved in a few clicks.