How to Convert Email to PDF
04 / 3 / 2020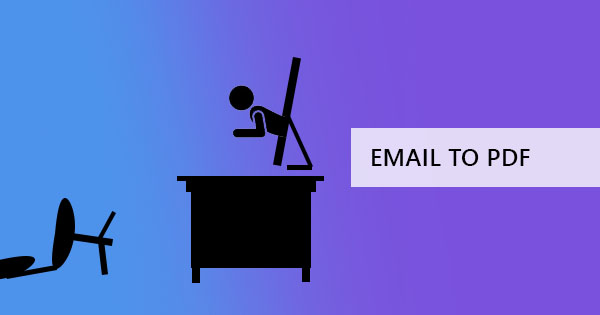 Gmail, Yahoo, and Outlook – three of the most common email services for free have given us exactly what we need to communicate online. What's great about email is the fact that it's documented and saved in a thread which you will forever have, as long as the host is alive.
In different versions, there came a point where mails can be saved directly as a PDF file on online storage however, updates have made it simpler by removing other excess buttons. If you're seeking a way to save it offline, here's the simple way of converting these files.
GMAIL
Here's how Gmail's new interface looks like and here's how simple it should go. First, click the mail you wish to save, then you will find an icon that looks like a printer.

When you click it, it will then open another window and ask you to confirm the settings. Change the destination to "Save as PDF" then click "Save." This will now automatically download the email as a PDF file.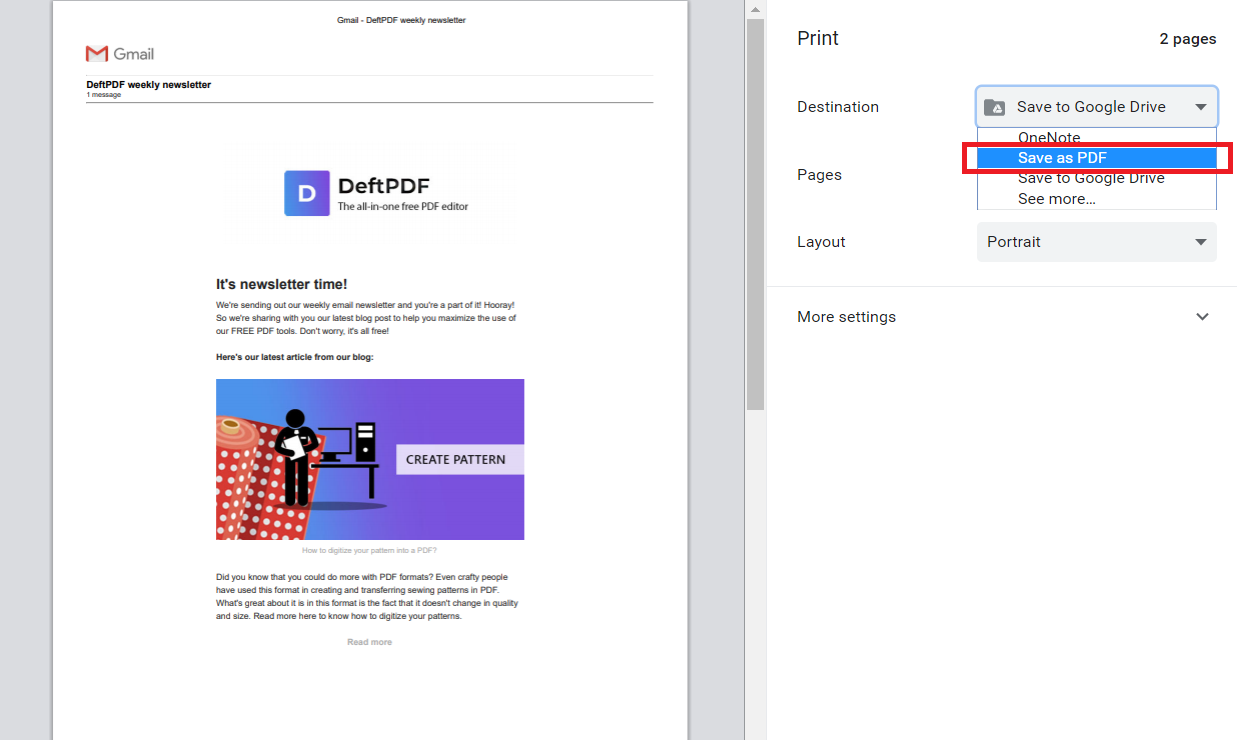 If you're looking into saving that PDF file directly to your Google Drive, simply change the destination to "save to Google Drive." This will automatically turn your email into PDF and be saved there. Easy, huh?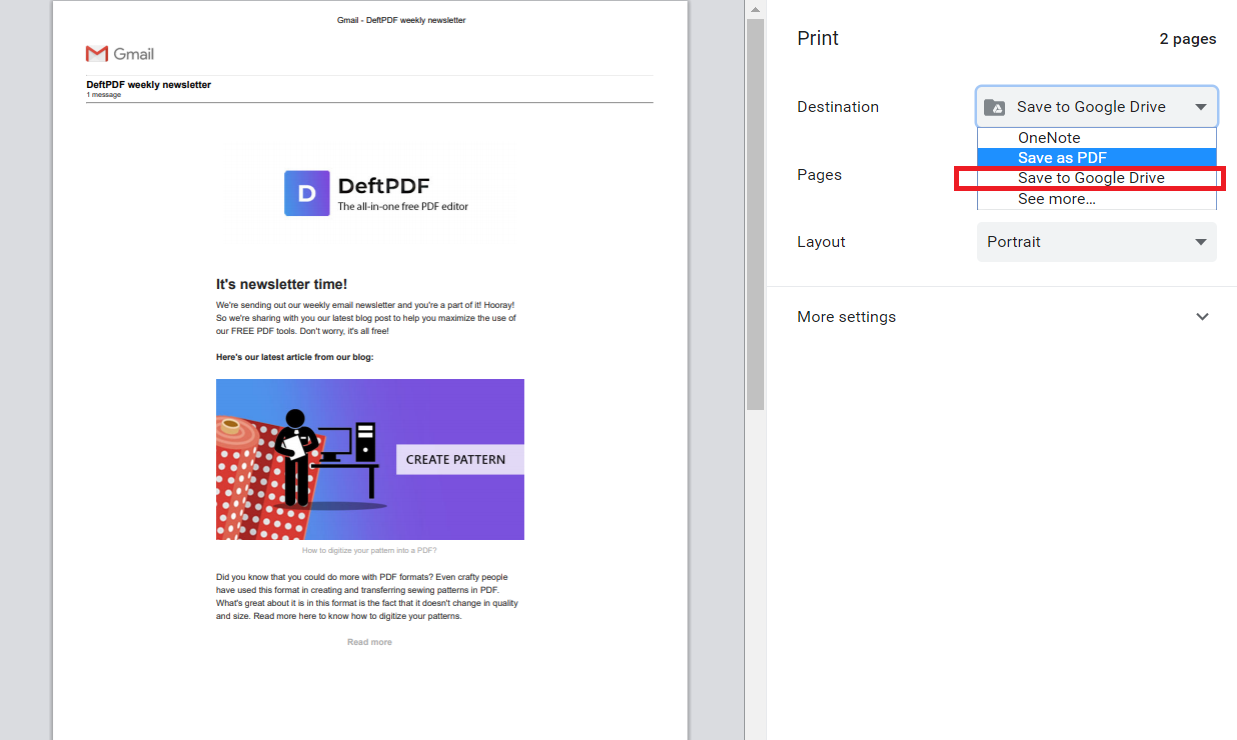 YAHOO
Now Yahoo's interface may be a bit different from Gmail's but it definitely lets you do the same. Similar to the steps above, click the mail, then find the printer icon.

When the pop-up window comes out, change the destination to "save as PDF" then hit "save" Here's a glimpse of how it should look like.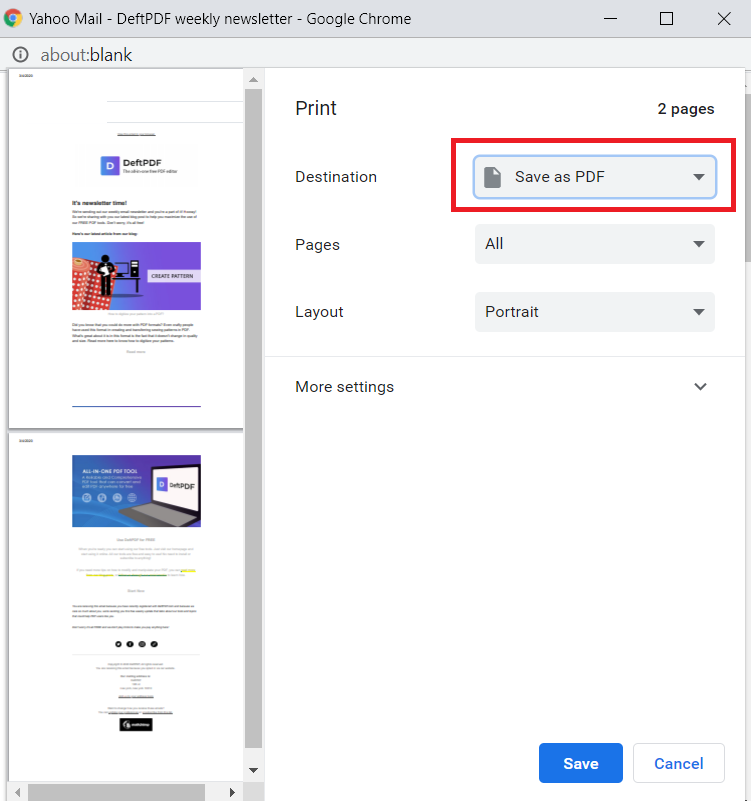 OUTLOOK
If you're not familiar with Outlook, this is a free web-based e-mail similar to Gmail and Yahoo. It used to be known as Hotmail but later was bought by Microsoft, which was rebranded several times until it was known as Outlook Mail. Getting an Outlook account is easy as you only need to access and sign up from their website.
You can save your emails to PDF the same way but in a longer method. Just open your account, click on the mail you want to convert to PDF then click on the three dots found on the upper right corner of the mail. These dots mean "more actions" and can allow you to print your PDF.

From there, change the destination to "save as PDF" and click "save." This will now download your PDF file.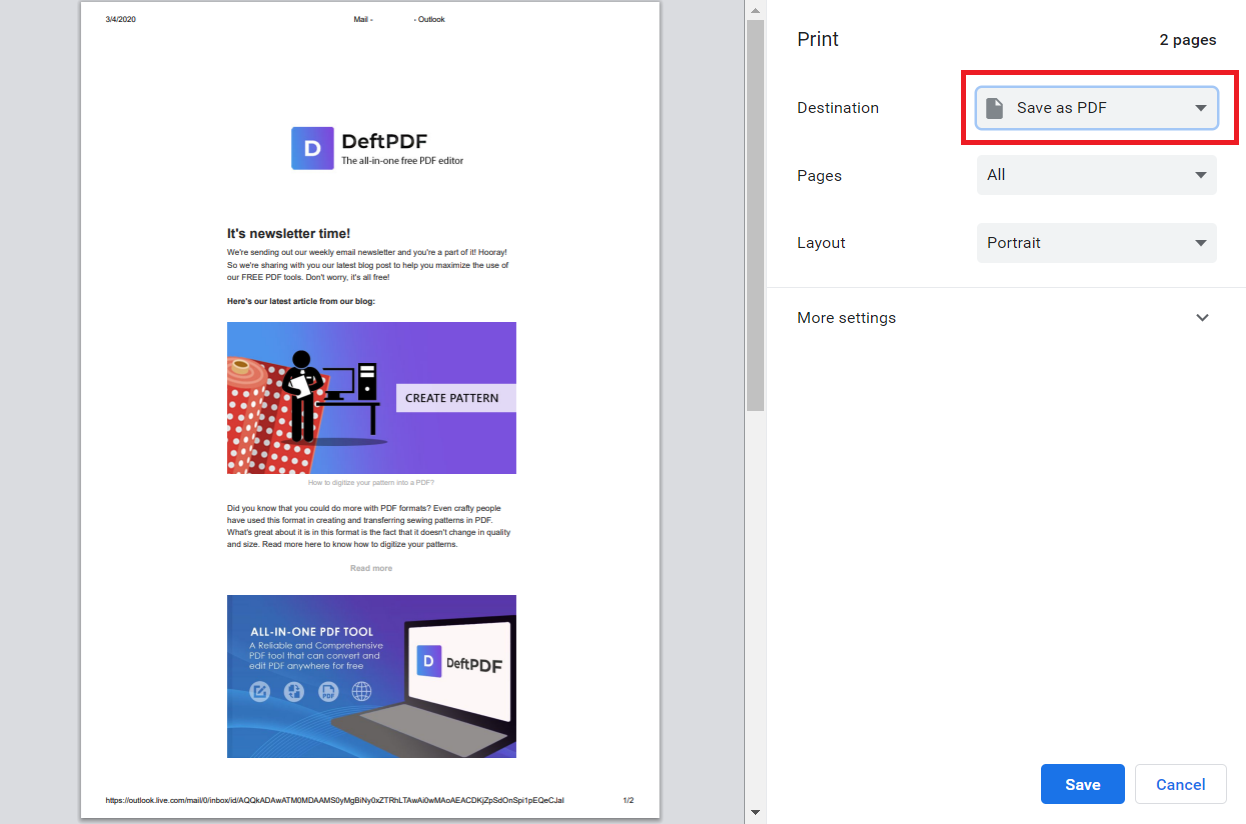 If you're accessing Outlook from your computer application (there's an Outlook that you can download so you can access your mail there automatically), the interface may look very different and you won't find the same printer icon on the mail itself. To save it as PDF, open your Outlook app, click on the mail you want to save, then click "File" (as if it was a Word processor), click print then change the setting to "Print to PDF."

Almost every free email account has integrated its system with PDF as it is, as we know it, the universal format. It can be read and opened anywhere. Editing is also easy with the help of online or offline tools. These tools can also be accessed for free from our homepage!
Want to get updates and subscribe to our blog? Get weekly e-notifications by creating a free account with us:

DeftPDF

online