PDF color models and profiles
19 / 12 / 2021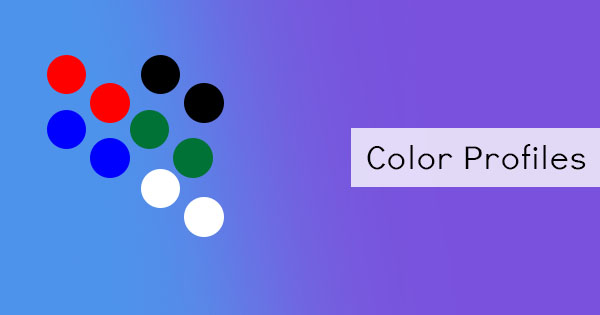 PDF documents can be in grayscale or color. It supports objects and elements that are made from various applications and can display numerous device-dependent, device-independent, and special color spaces. Profiles are the data that describe the file's color spaces. An example of a device color space is a file output from a scanner or Photoshop. It can also be from the color conversion by a printer driver. As requirements and technologies developed, Adobe, Apple, and other companies came together and created an industry standard for device-independent color, which is now known as International Color Consortium (ICC). The purpose of ICC is to encourage the use of open-source cross-platform color management systems. With ICC color, users can use a profile to map source colors into absolute color spaces or vise versa, using other profiles. Vendors are encouraged to support the creation of these profile format and their workflows. Now, the v4 ICC specification is used as a standard internationally known as ISO 15076-1, approved in 2005 and revised in 2010.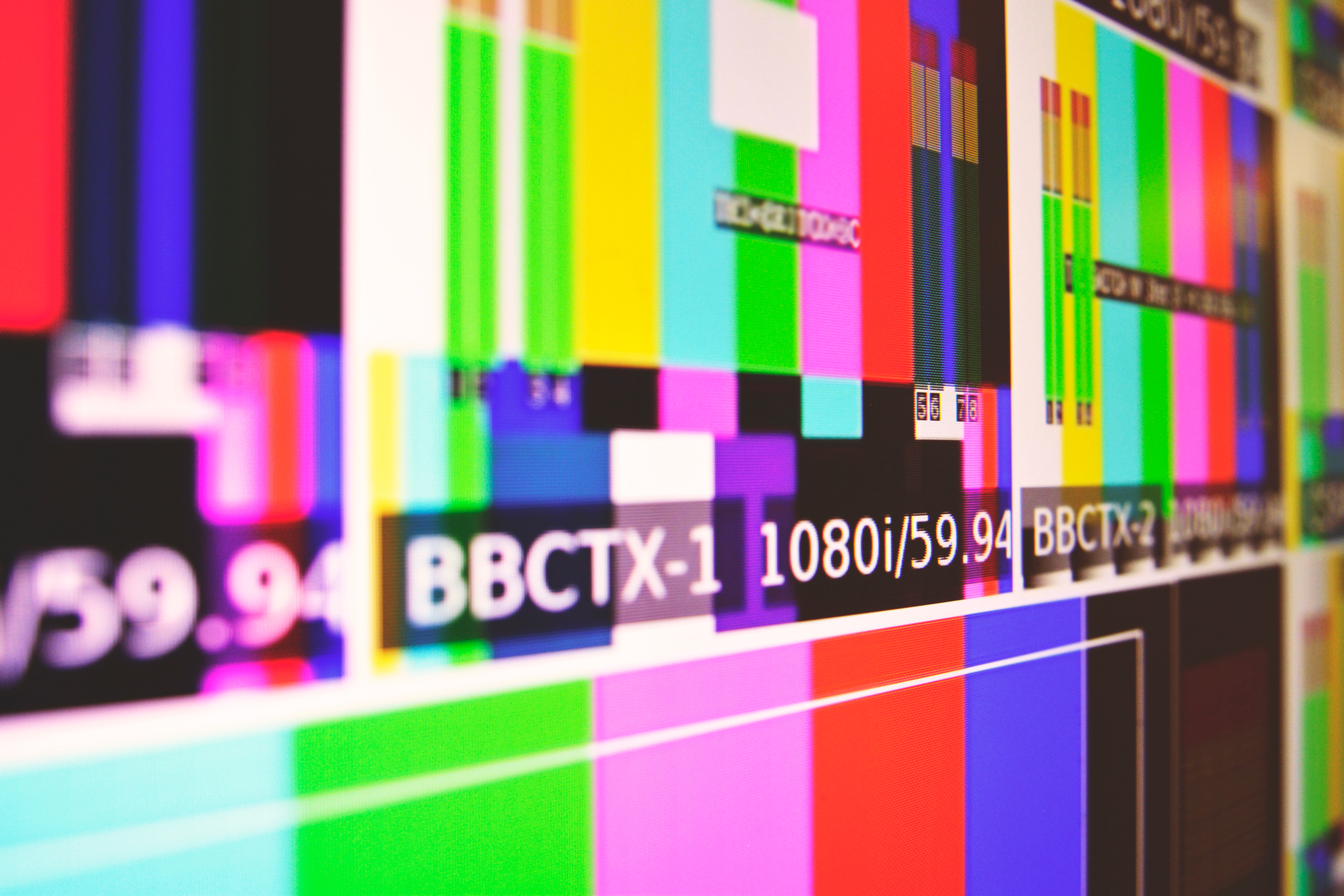 Products supporting v4 of the ICC specification
Adobe (see www.adobe.com for product details)
Acrobat product family
Adobe Creative Suite
Adobe Document Server product family
Adobe GoLive
Adobe Graphics Server
Adobe Illustrator
Adobe InDesign product family
Adobe PDF Library
Adobe Photoshop product family
Adobe Premiere product family
After Effects
Atmosphere
PDF Print Engine
PDF to PS
PDF Trapper
Agfa
ApogeeX v2.5
Alwan Colour Expertise
Alwan ColorPursuit product range
Alwan LinkProfiler
Alwan CMYK Optimizer product range
Alwan Photoshop plug-ins product range
AlwanColorHub
Alwan ICCProfileProcessor
Apago
PDF Enhancer 3.1
Apple
Mac OSX
ColorVision (see www.colorvision.com for product details)
SpyderPRO (TM) with OptiCAL (TM), a digital, seven-filter colorimeter for measurement of both
CRT and LCD monitors and associated monitor calibration and profiling software.
Color Solutions (see www.basiccolor.de for product details)
basICColor display4
basICColor dropRGB
basICColor SQUID2
Corel
Corel Painter IX
Corel DRAW 12
Corel PHOTO-PAINT 12
FFEI
FFEI ColourKit Profiler Suite
FFEI ColourKit Manager
FFEI ColourKit Editor
FFEI ColourKit Image Processor
GretagMacbeth
ColorPoint (a Powerpoint plug-in)
Eye-One Match 3.6
huey
Logosync CMM
Profilemaker 5
Heidelberg
Heidelberg Prinect Color Editor
Heidelberg Prinect Printready
Heidelberg Prinect MetaDimension
Heidelberg Delta Technology
Heidelberg Prinect Profile Toolbox (partial v4-support)
ICS
Remote Director
Kodak
Kodak ColorFlow API Suite v5.2.2 - toolkit for Kodak licensees (formerly known as "KCMS").
Kodak ColorFlow Custom Color Tools v3.2.
Kodak Color Fidelity Module v2.2 (subcomponent of Image Mapper v1.0 and MatchFlow
Composer 4.5)
Kodak InSite software - Secure Internet portal into prepress production
Kodak Prinergy - workflow management system for commercial and publication printers
Kodak Prinergy Powerpack - workflow management system for packaging printers, converters and
trade shops
Kodak Prinergy Publish - page-preparation system
Kodak Prinergy Evo workflow system
Kodak Profile Wizard Mio 3.1.100 - ICC profile creation and editing
Kodak TeamWorks software - Printer-hosted collaborative environment for building creative
content
LaserSoft Imaging AG
SilverFast 6.5
MathWorks
Image Processing Toolbox version 5.0, based on MATLAB, supports ICC v4
input device, display device, and output device profiles.
Nikon
Nikon Capture4 (or later) supports v4 monitor profiles, v4 CMYK profiles, and v4 RGB printer
profiles.
Nikon Scan4 (or later) supports v4 monitor profiles and v4 CMYK profiles.
Onyx Graphics
RipQueue/PosterShop/ProductionHouse - supports reading and applying V4 ICC profiles.
Optis
SPEOS CAD software for light simulation.
Oris
ORIS ColorTuner - proofing application
ORIS CertifiedProof - proof measurement and quality control
ORIS Works - prepress workflow solution
ORIS PDF Tuner - prepress layout editing environment
For more details refer to www.cgs.de or www.cgsusa.com.
PANTONE
PANTONE huey
X-Rite
MonacoProfiler
X-rite PULSE ColorElite
Intellitrax ICC
MonacoOPTIX-XR
MonacoOPTIX-XR PRO
Zoran
IPS/PS3 (release 7.0 or later) - PostScript-compatible interpreter
IPS/PDF5 (release 7.0 or later) - PDF 1.5-compatible interpreter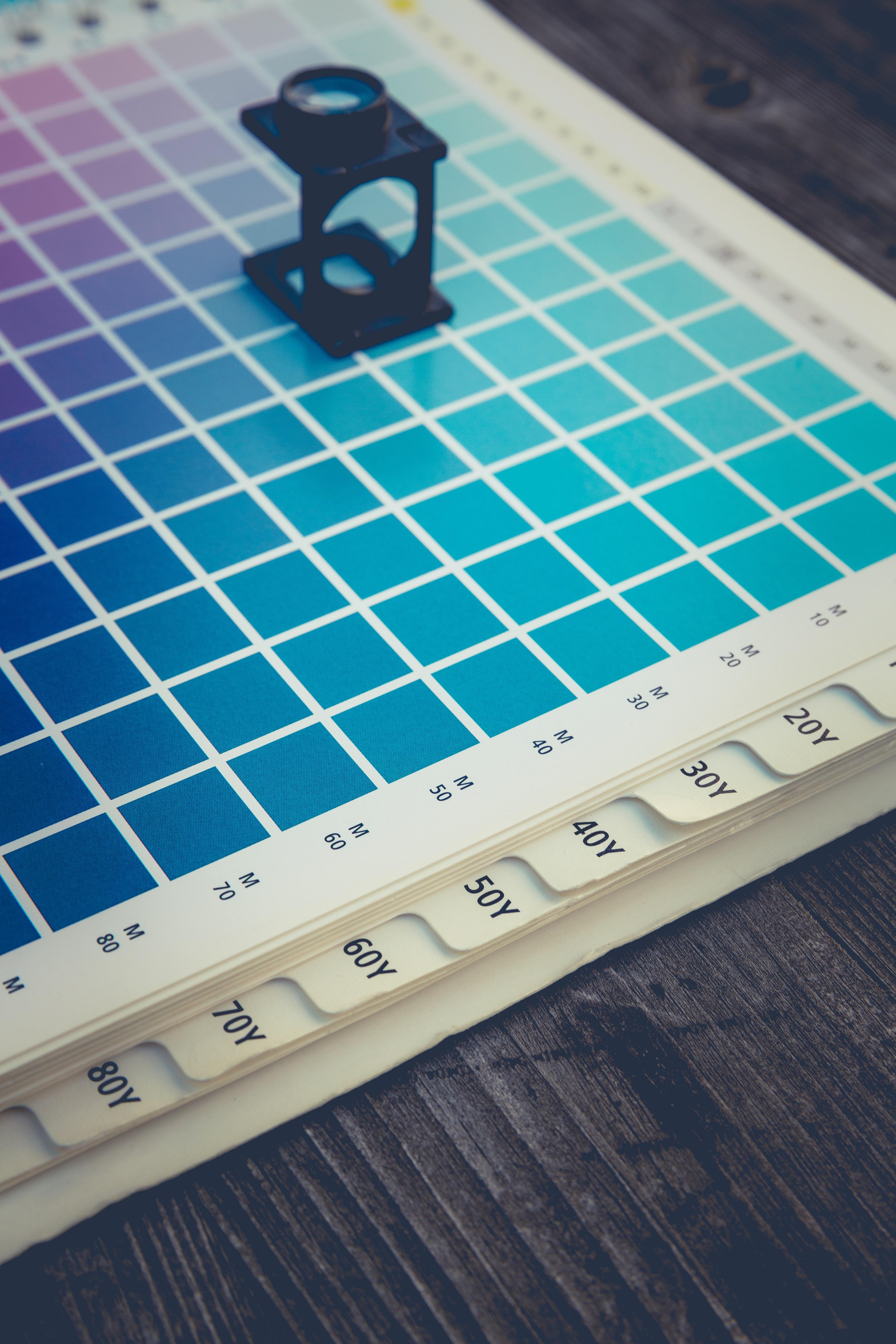 Color Models
When using color in documents and preparing it for printing, there are different kinds of color models that should be kept in mind. Using the same color model will ensure that the transfer, viewing, and printing go smoothly. There are 2 kinds of color models – CMYK and RBG.
CMYK
CMYK describes the printing process and stands for the four inks used in printing - Cyan, Magenta, Yellow and Key black. This four-color model is subtractive and preserves spot colors. CMYK is recommended for users that need to make documents and files that are for both web and print since it can coexist with RBG however if the sole purpose is for the web only, RBG is best used as it is faster with its small file size.
RBG
RBG is short for Red Green and Blue, which are the three colors used in mixing to produce a variety of other colors in the color spectrum. RBG is used mostly on the web, displaying imaging on screens, and can be used to contrast the CMYK model in printing. As mentioned above, if the document that is produced is for the purpose of digital display only, RBG should be used as it is faster and smaller in size. However, note that RBG is not recommended for print as its colors cannot be separated into the four-ink printing system (CMYK).
How to create PDF in color and grayscale
PDF files can easily be created in the color display with the help of PDF creators and editors. You can instantly make a PDF file with DeftPDF and edit it, add images, colorful text, and add annotations. With the same online tool, you can also convert PDF into grayscale. Here's how to create a PDF with DeftPDF:
Step one: Go to DeftPDF.com and click start editing
Step two: On the upload page, click start with a blank document. A digital paper will appear on the screen that will represent your PDF file. You can now add text, images, annotations, shapes, and your signature using the toolbar on the editor.
Step three: Once done, you can click Apply changes then download your new PDF file.
If you need to convert your PDF file into grayscale, you will only need one tool that can do that in one click and you can find that at DeftPDF! Follow this three-step guide to convert your PDF files into grayscale.
Step one: Go to DeftPDF.com and click grayscale in all tools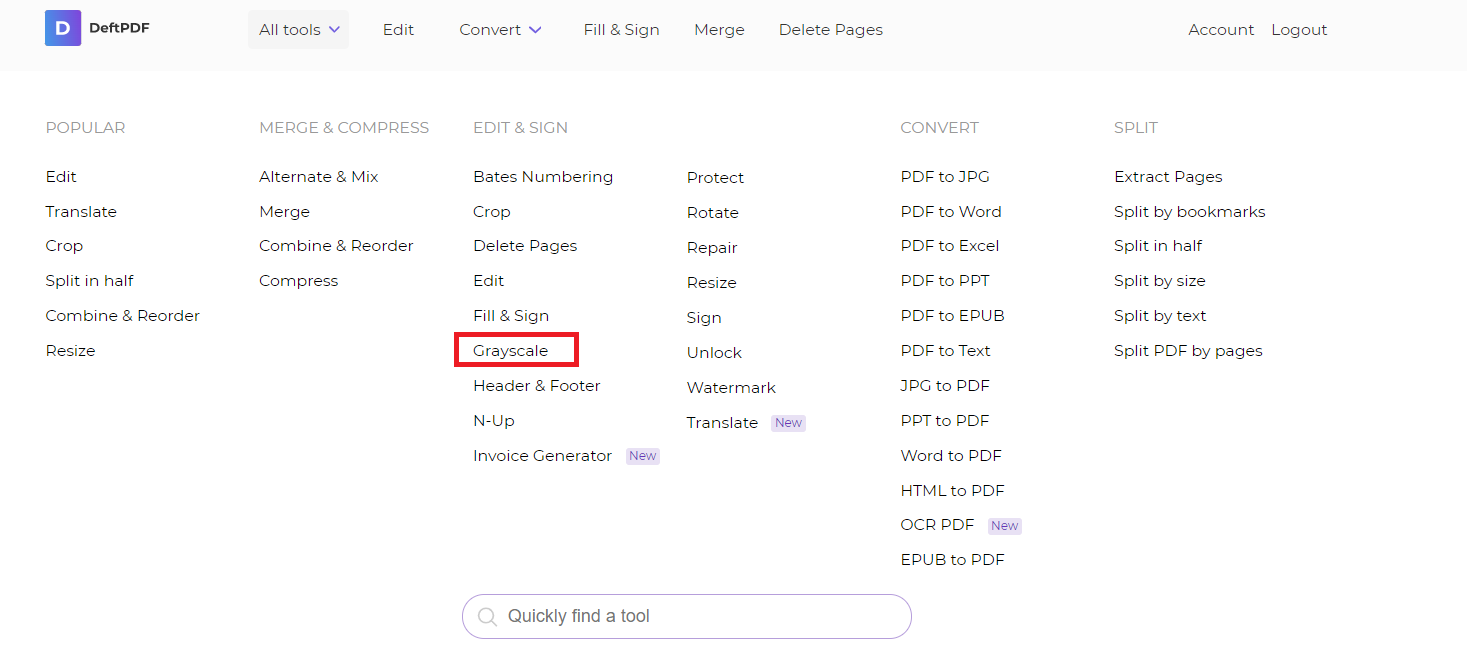 Step two: Upload your colored PDF file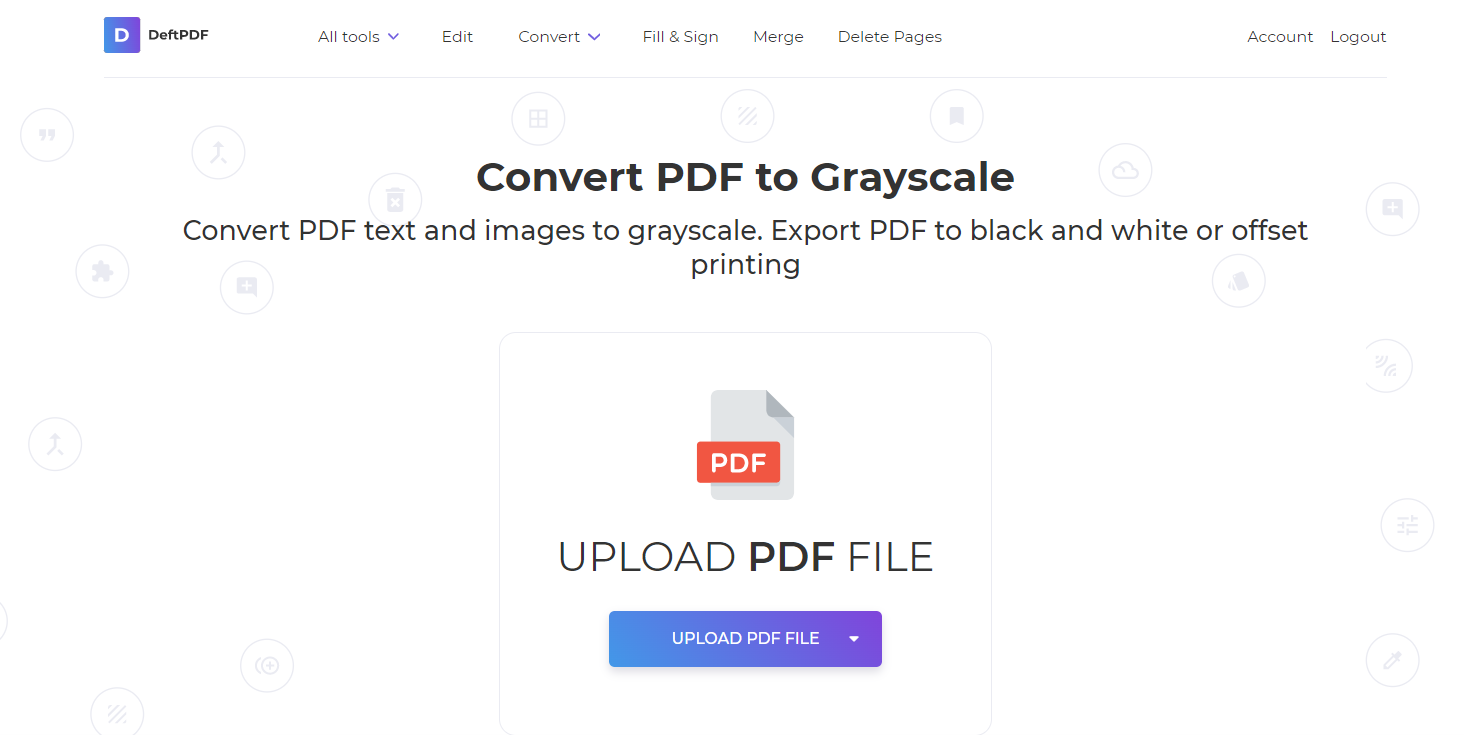 Step three: Click convert PDF to grayscale then download your PDF file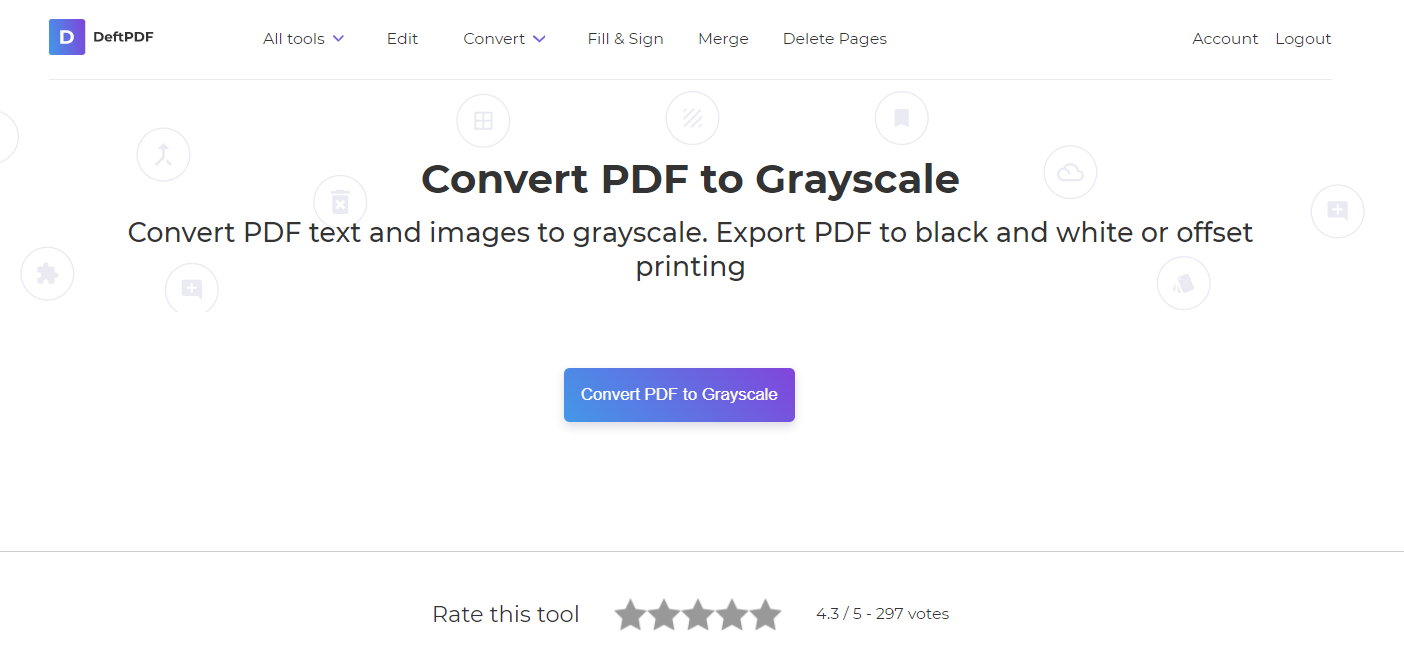 Want to get updates and subscribe to our blog? Get weekly e-notifications by creating a free account with us:

DeftPDF

online