5 Tools that Allow you to Delete PDF Pages
27 / 10 / 2019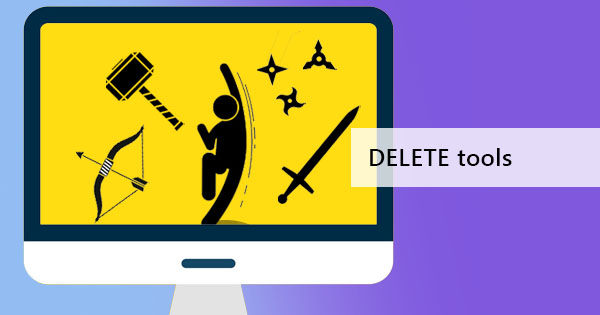 Do you need to remove specific pages of a PDF file? Notice that you cannot just remove the content as you would on a Word document, what more effort to remove a page? This is because a PDF was made to be "non-editable" for readers to keep its layout and formats intact while other readers from other computers access it. We're putting a quote on the term "non-editable" because it's not entirely true that it is. It may seem like it for the viewer but the truth is, it can be edited with the right tools and software.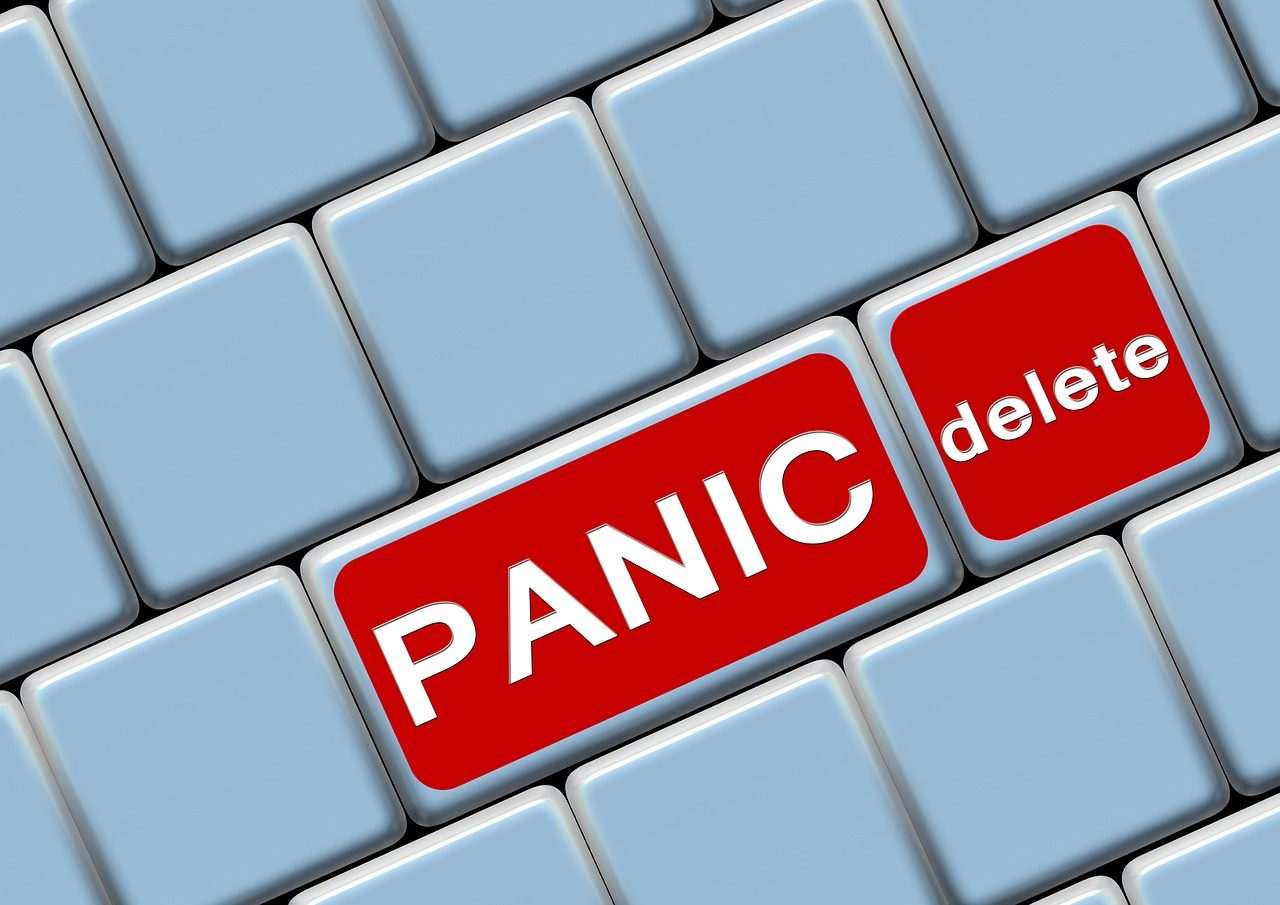 Having the correct kind of tool is important. Just like opening a PPT with a browser, you can't open, let alone edit it, right? Here at DeftPDF, we provide free PDF editors and converters that will match your needs to modify and manage your PDF files. In situations where an error is found in the document or when a piece of private information is on one page, deleting the page is what needs to be done.
What are the tools I can use to Delete Pages?
There are actually five different tools here at DeftPDF that can do that for you. The only difference is, you can do other functions and features on other tools but if you just want to focus on deleting, the Delete page tool is the one for you! Here's how you can do it:
Delete pages in seconds. Simply upload your PDF file to the tool online, click delete on the pages that need to be removed on the preview and save your new document. This tool is solely focusing on deleting PDF pages so there's no other feature than that. Need to delete a lot of pages with your hundred-page document? No need to click all those pages one by one, you can simply put the page interval on the text box.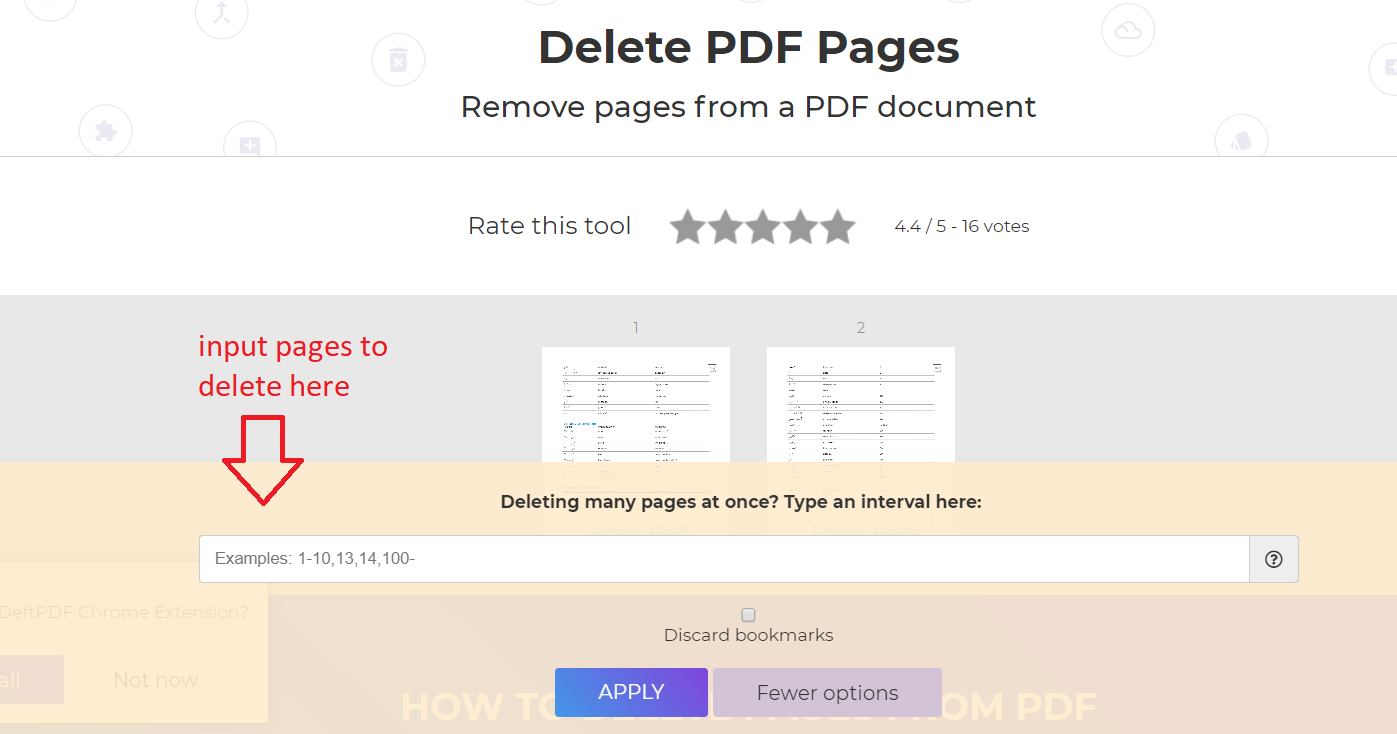 This tool was dedicated to helping you edit your existing PDF files and correct anything inside it. You can whiteout, add text, edit existing text, highlight, strikethrough, add forms, buttons, shapes or images, you can even add your signature and a blank page. From here, you can also edit your PDF page if necessary. Just click the delete icon beside the page you want to delete. Mass deletion isn't recommended here though because here, you'd be scrolling a lot and deleting them all one by one.

Need to fix and organize your PDF files while merging them but you also need to remove some files? Don't worry, you don't need to switch tools just to do all of those. You can simply do so with our Combine and reorder tool here at DeftPDF. Just follow these steps to delete a page:
Click on the page/pages you want to delete

Click "Selection" on the menu

Then click "Remove selected" to click

Save and download your work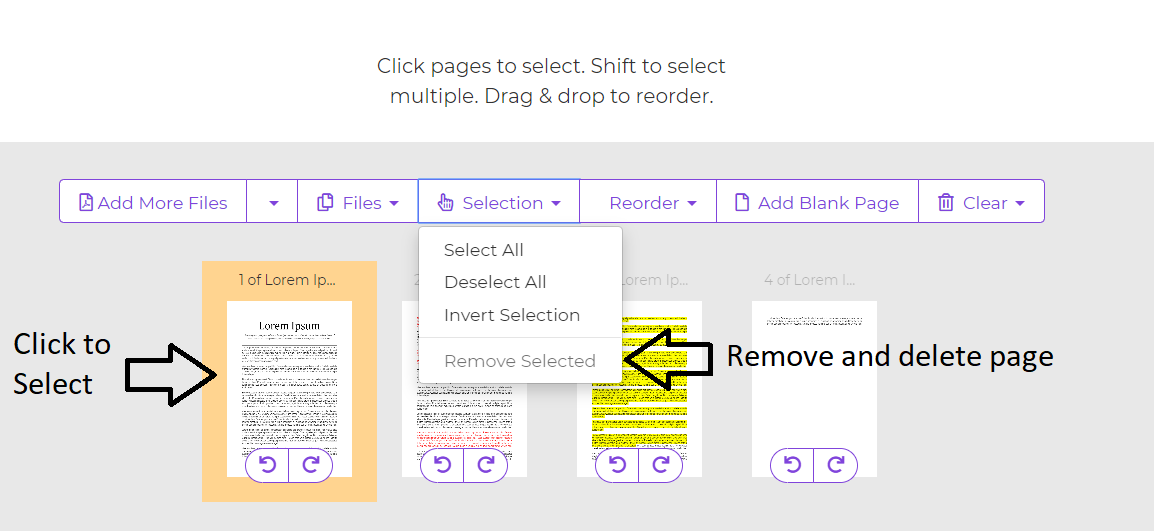 Extracting pages were made to pick out the pages you wish to include and create another file. Think about it, if you had a ton of pages to delete compared to the ones you're going to retain, you can simply use this tool instead. Do you need only the odd pages and you want to remove the even pages? This tool can easily do that with a click!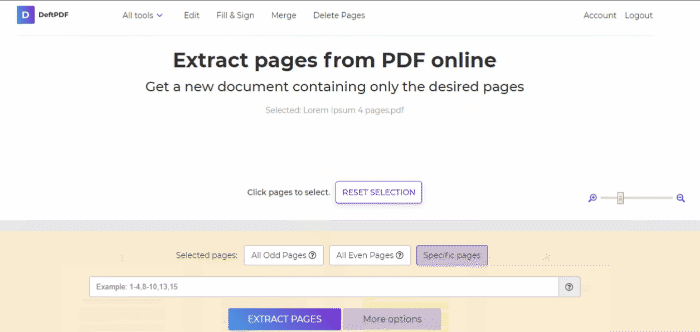 Split or Separate. This tool is exactly what you need to isolate one or more pages into groups. In a situation where you need to create two kinds of documents at once, this tool can separate and recreate those. For instance, if you have a ten-page document that has 4 private pages, you can separate those, have it as one file and create a new file keeping the ordinary 6-page document. This gives you the opportunity to delete the private pages but keep it separately.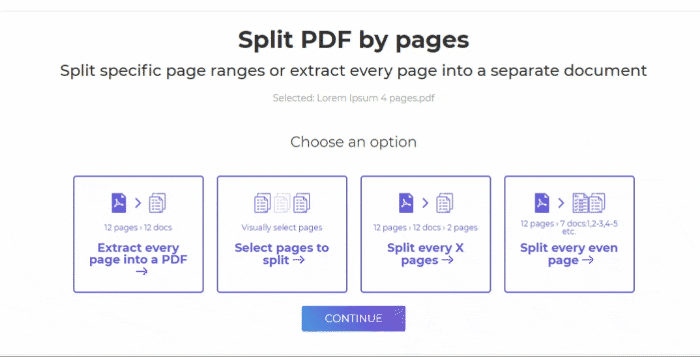 Is this safe?
Yes, of course, our servers are encrypted and safe! You can trust us that we won't be exposing your document and we promise to delete the file after you have processed and saved your work!
What else should I know about DeftPDF?
When using our free tools, remember to clear cache when things don't seem to go right. Sometimes, the cache or the stored data in our computers affect how it works. Don't worry, it's all free and safe. No tricks will be played while you're using it!
Where can I get a video tutorial on how to use your Delete Page tool?
The answer is right here! Just for fun, we're providing it right here, right now!
Want to get updates and subscribe to our blog? Get weekly e-notifications by creating a free account with us:

DeftPDF

online