How to Rearrange PDF Pages in Windows and Mac
06 / 5 / 2019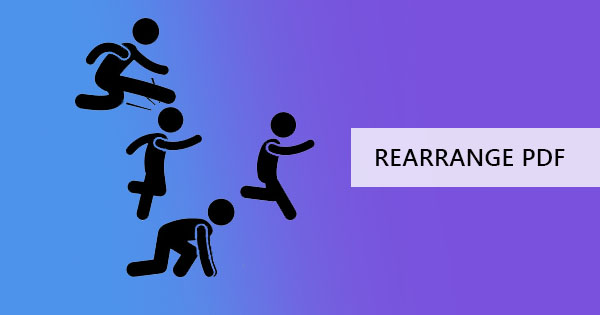 Being used to the programs that have already become the standard makes us feel as if we are working freehand and it goes without saying that Microsoft Office programs does this to us. It has certainly made creating and editing a document easy however, adding PDF files to the list will not be the same as handling a word document. A PDF file may require another tool for editing and it may not be as familiar as those already set as norms but once you're set with all these editing tools, you will find that PDF is pretty simple after all – its just a matter of getting used to it.
What tools should I use?
There are options available in the market and it's very accessible online. One option is to use Adobe Acrobat, a free tool which you can download to read and edit your PDF files. Though this is free to download, don't be fooled by its functionality offers as it only gives out a 7-day free trial. Once your trial is done, you will be prompted to a window that requires you to subscribe to their services on a monthly basis.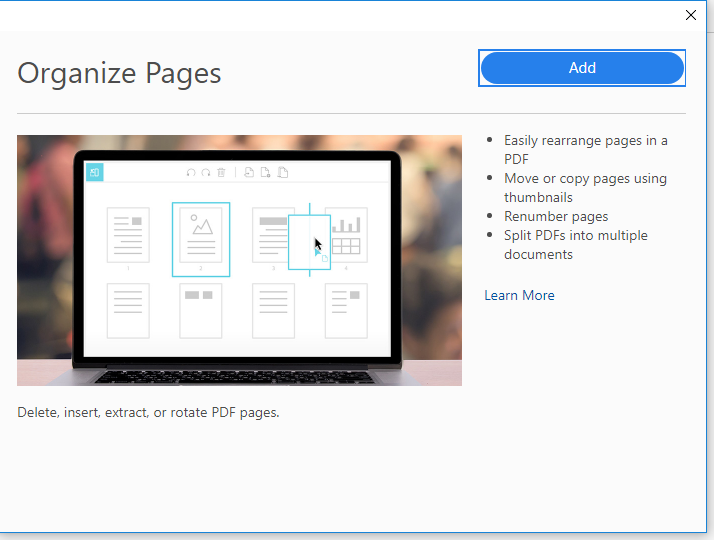 How do I use Adobe Acrobat to reorder PDF pages?
It's not as hard as it looks. Adobe Acrobat is user-friendly and easy to navigate. You just need to pay their subscription fees to be able to use its complete software services! But if you already have purchased the complete tool, here's how to use it for rearranging PDF pages:
Step one: Open the PDF file using Adobe Acrobat
Step two: Click on "Tools" and select "Organize Pages" then choose "Reorder pages"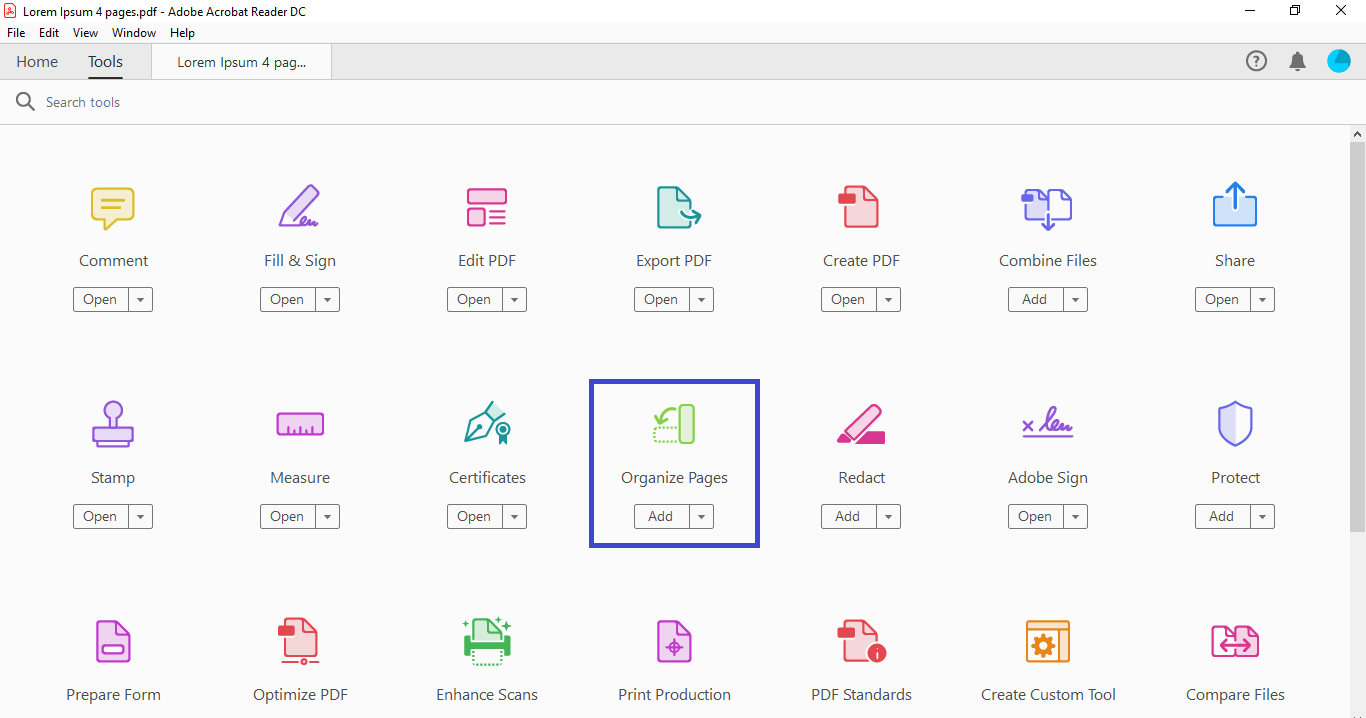 Step three: In the thumbnail preview of your document, drag and drop the pages to sort PDF pages and rearrange PDF to your preferred order.
Step four: Save your file or use "save as" to create another document with the new arrangement.
Is there another option?
Yes, there's more than one alternative to Adobe Acrobat and these tools are also available over the net. It can be online or a tool that needs to be downloaded. Some will give you free trials per hour or perhaps per quantity of documents edited, and some will give you free trials depending on functionality. All these tools will just be the same as Adobe' tools and it will just be a matter of picking your favorite.
Is there an alternative tool that is completely free?
If you want a reliable tool with the same functionality and doesn't require you to cash out, you can always pick DeftPDF as your go-to tool. It's absolutely free and doesn't trick you to subscribing after a number of days or number of users. All tools including editing, converting, translating, cropping, rearranging, resizing, compressing, encrypting and the other PDF necessities don't need to be paid to be used.
How do I use DeftPDF to rearrange my PDF pages?
It's actually very simple to use. All you need is a stable internet connection and your browser to be able to access and edit online. Here's a simple guide to show you how easy it is to use:
Step one: Go to Deftpdf.com and navigate your way to "Combine and Reorder" tool, which you can find from the top menu "All tools."
Step two: Upload your PDF file.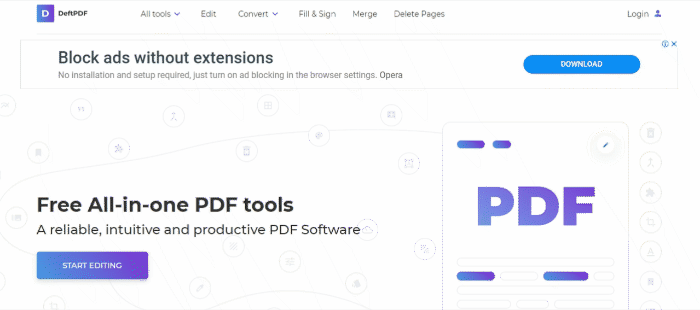 Step three: On the preview of your uploaded document, drag and drop the pages to sort PDF according to your preferred arrangement.
Step four: Click "Save" to process the arrangement and click "Download" to save the new file on your computer. You can also save it on Dropbox or Google Drive or print the file if needed.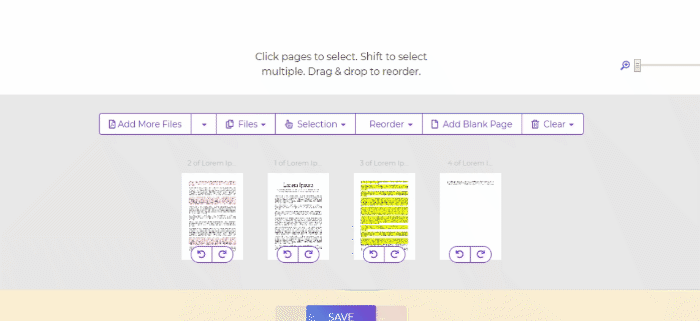 What are the other tools that can be used in DeftPDF?
First things first, the "combine and reorder" tool can do more than just rearrange the pages of your PDF, it can also combine more than one PDF file. It's a good way to create your new document without any hassle. Other tools available in DeftPDF are also great tools to use! If you need to edit texts, change texts, add images, shapes or forms, you can use the DeftPDF online PDF editor which is very easy to use.
PDF conversion is also a tool available in DeftPDF and it can change documents from PDF to Word, PDF to Excel, PDF to JPG, PDF to text, PDF to PPT, and vise versa. These tools are very useful especially if you want to bring back its former format to use it in that presentation or for various reasons that may be affecting any situation.
In addition, there are also other tools that can also help you with document management, such as merging PDF, cropping PDF, Fill and sign PDF, Delete PDF pages, Grayscale PDF, compress PDF, extract PDF pages, Protect PDF, Unlock PDF, Resize PDF, Watermark PDF, Translate PDF and you can even split PDF depending on various requirements – by bookmarks, in half, by size, by text, or by pages.
There are so many tools available in DeftPDF and its all for free! All you need to do is try it!
Want to get updates and subscribe to our blog? Get weekly e-notifications by creating a free account with us:

DeftPDF

online