5 Ways to customize and make an effective invoice
24 / 10 / 2021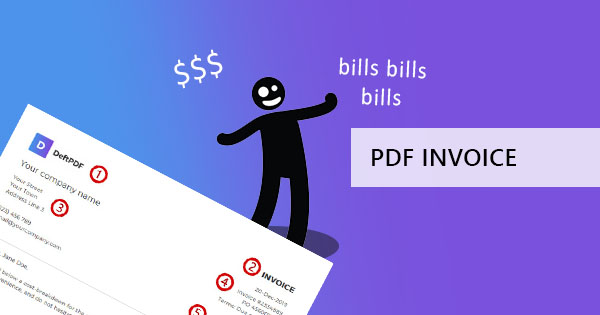 An invoice is basically a document that shows your clients the amount due to be paid. It portrays and sums up all the items or services rendered with the price for each item. An invoice can help you remind your clients to pay and it can also help in documenting your transactions. An attractive and customized invoice not only makes it even more effective but can also achieve brand recall. In this article, our goal is to help you create the best invoice for your company by showing you 5 ways to customize an invoice to make an impact. Let's begin…
1. Put your LOGO. Your logo symbolizes everything, from your business' name, your products, and services and to your vision and mission. Putting your logo in your invoice makes it much more appealing because it puts a name on the invoice and removes the confusion from your receiver. Viewing that logo can clarify what company it's from and if your branding is strong, that logo will remind your client of your transactions in one glimpse. Adding a logo means also including the complete name of the company, contact details, address, and any information that will help the receiver find you faster.
2. Write a well-written introduction. Most companies forget to put this as a starter and go straight to the line-by-line table that shows the cost. Adding a few words can help convince and assure your customers that the expenses are all worth it. You can do this by putting a short and concise description of your company, describing the services or products bought, and if needed, communicating anything related to the transaction – for instance, you can put pending services, removed products, or suggested services. Remind them why they availed of your great products and let this be an opportunity to be friendly to your customers, building trust and relationships.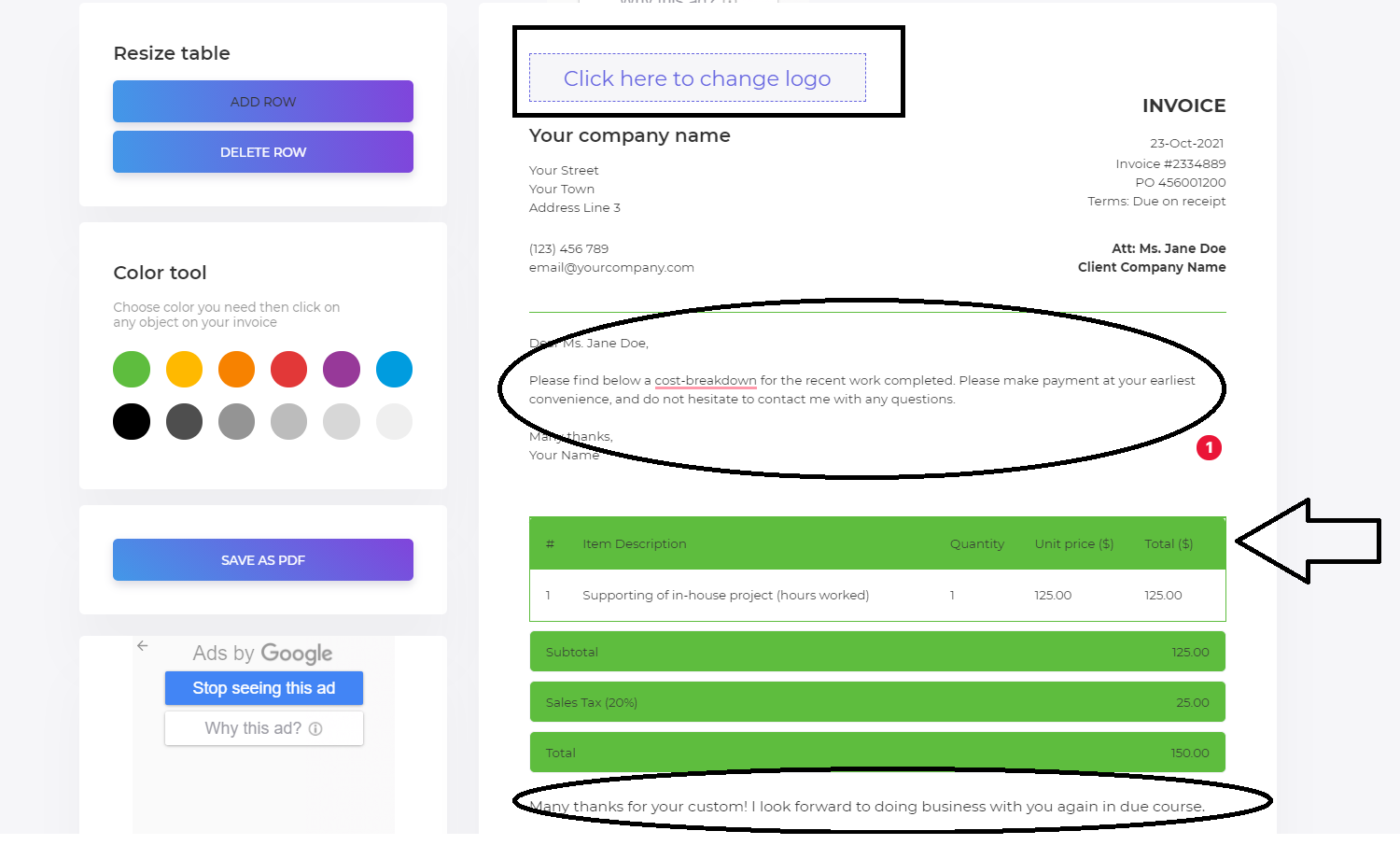 3. Add color to your table. Black is too boring and in this modern world, an invoice doesn't have to be sad and gray. It can be any color but we suggest you use something that resembles your company's colors. That will give them a bright idea of which company is billing them in one glimpse.
See also: How to create an instant PDF invoice
4. Write a good endnote. A striking and creative one will make your client take action. If you want your clients to pay up immediately, you will need to creatively put that into words without being rude. If you want them to be repeat clients, then you need to say that you're eager to do more business with them. But just like your introduction, keep this short and concise. You don't want your invoice to end up like a love letter.
5. Use PDF format. Digital format will not only help us all save paper, and storage, it will also avoid lost paper trails and can be re-sent easily online. Going digital also enables faster billing with no more logistic couriers to think about for delivering the bill. But you can't simply use any digital format for your invoice, the best one to use is still a PDF. PDF best suits any business because readers cannot edit its content easily and its lossless feature assures companies that the contents remain the same way it was created. You can even add a call to action link for online payment, where your clients can directly fulfill the compensation.
Conclusion
When you create your invoice, make sure to keep all the necessary details intact in a short and concise manner. Add some designs but don't overdo it as it can become overwhelming for the reader and can cause confusion. Keep your label by using colors that relate to your brand and adding your business details such as your logo, numbers, and email. Most importantly, when creating a digital invoice, always keep it secure by using PDF as your format.
Want to get updates and subscribe to our blog? Get weekly e-notifications by creating a free account with us:

DeftPDF

online