1. Upload your document file
You can be assured that your files are safely uploaded over an encrypted connection. The files will be permanently deleted after processing.
To upload files from your computer, click "Upload PDF file" and select the file OR you can drag and drop the document to the page.

To upload from Dropbox / Google Drive / Website URL, click the small arrow beside "upload PDF file" to expand the drop-down list, select your preferred source and insert the file from your online account.

You can upload supported file formats such as DOCX, PPTX, XLSX, CSV, ODT, ODS, PDF, ODP, SRT and TXT

Scanned PDF is supported: We use optical character recognition (OCR) technology to extract and translate text in the document with AI while retaining the original layout.

2. Select the language preferred
Once the document is uploaded, select the current language of the document and the language you wish to translate it to.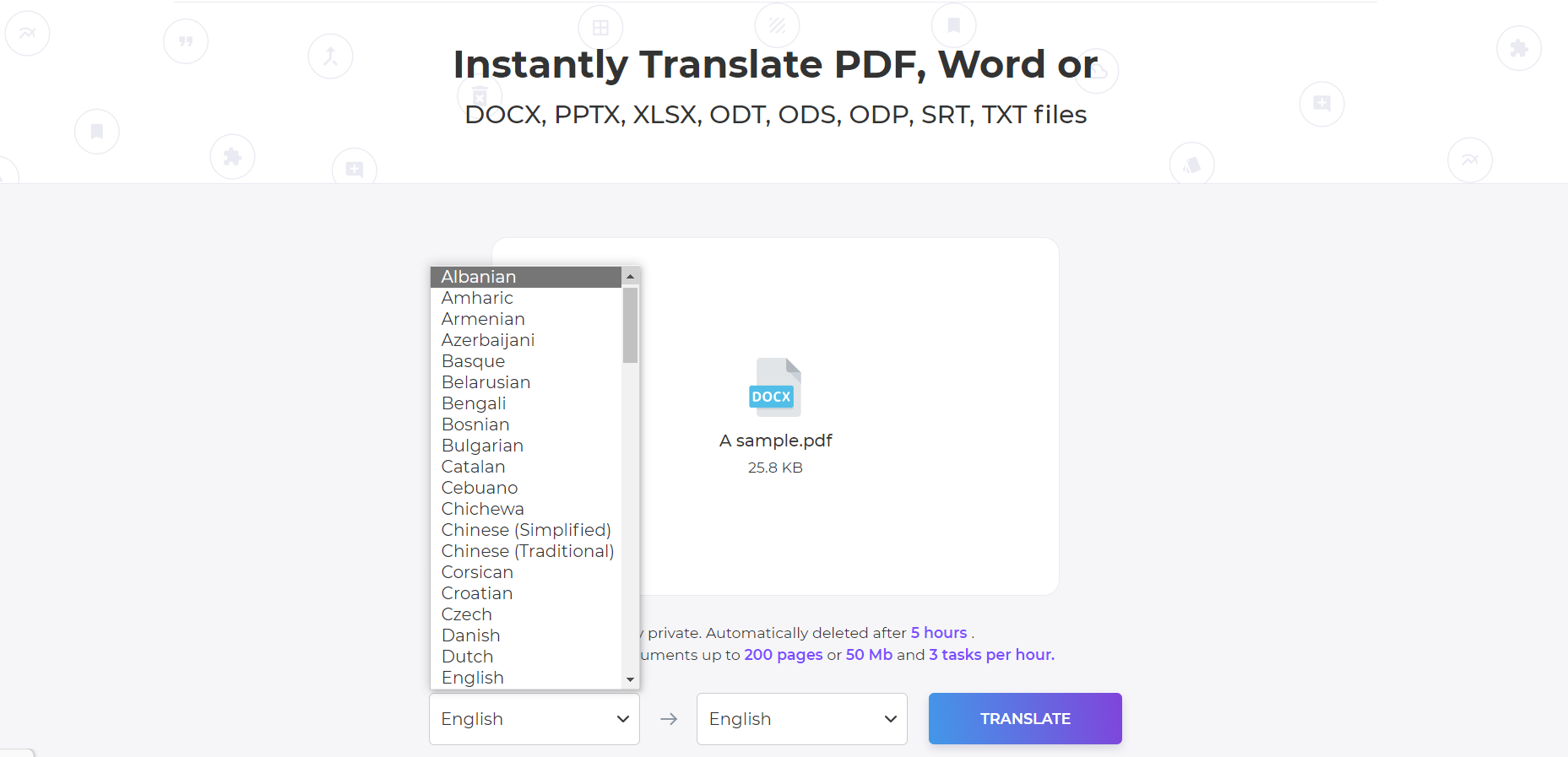 3. Process
Click "Translate" to process the document. If it exceeds the free tier of 5 pages, there is a fee of $1 per page.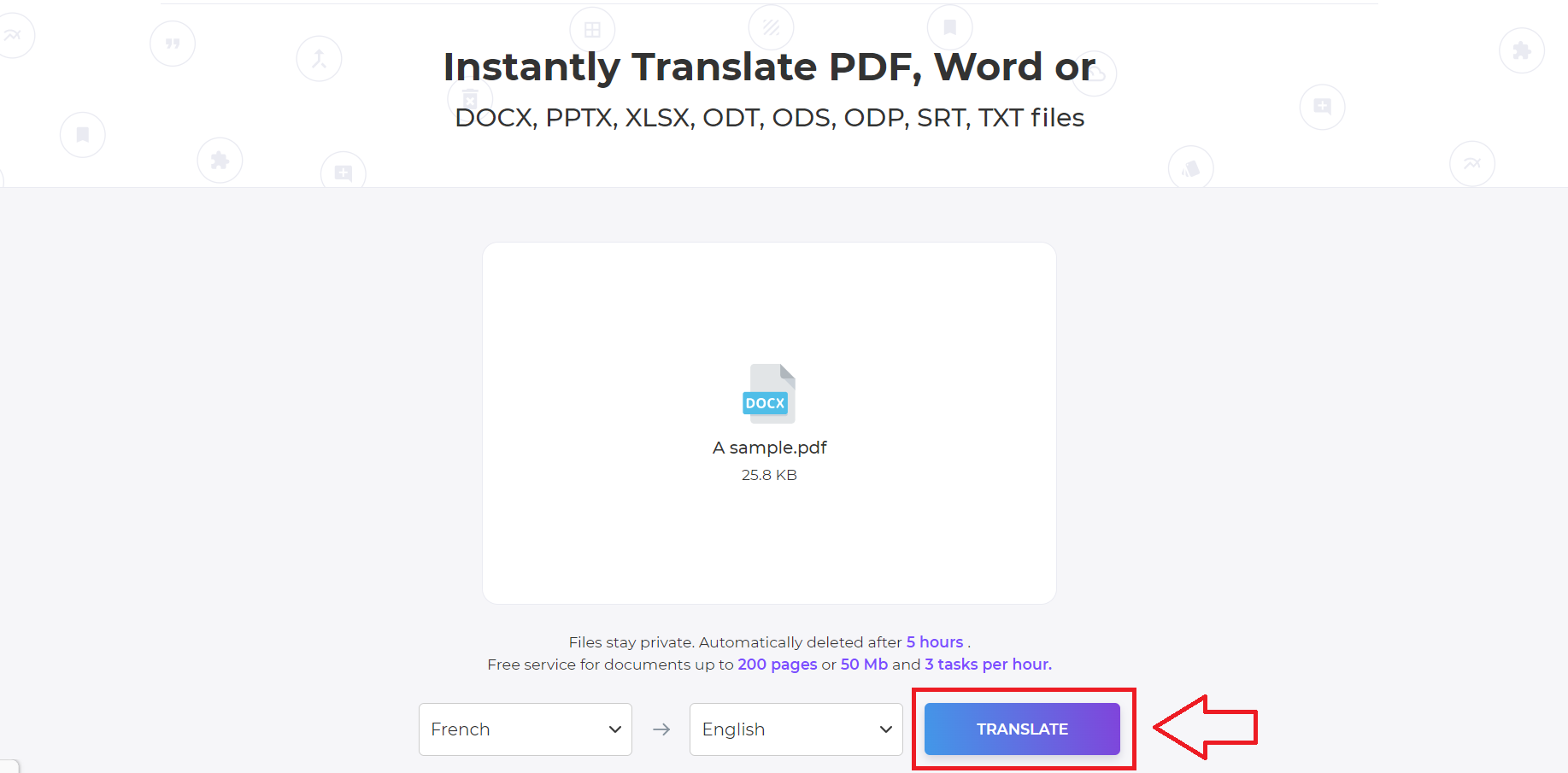 4. Download and Save
When processing is done, it will provide a download link. Click the link to save your new translated document offline.