1. Upload Your Files
You can be assured that your files are safely uploaded over an encrypted connection. The files will be permanently deleted after processing.
To upload your files from your computer, click "Upload PDF File" and select the files you want to edit or drag and drop the files to the page.
To upload files from Dropbox, Google Drive or from a website where your files are located, expand the "Upload PDF File" drop-down list and select your files.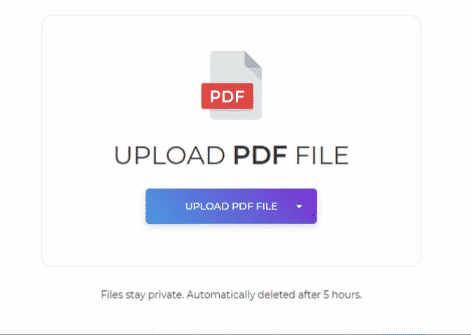 2. PDF Document Language Selection
Select the language of your document as the OCR conversion works best when it's specified. It would also be easier for all unclear words to be resolved according to language.
3. Choose Output Format and Save
Options will be given to convert your documents - searchable PDF or a plain text file that will extract data on a notepad.
Select the option preferred and click "Recognize text on all pages" to start the process.
Once the process is done, save your converted file by clicking "Download" or you may also upload the documents in your Google Drive or Dropbox accounts.
TIP: It is recommended to get a result for both versions - Searchable PDF and Plain Text File. You can also convert per page and simply copy the text on the preview if you prefer to process only one page. Just click "recognize text on this page" on the preview.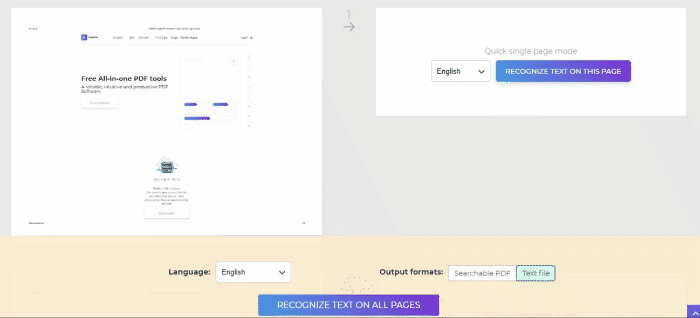 OCR Process Accuracy
It is advisable to not compress your document prior to running the OCR process. Higher resolution documents usually give a better result.
Unfortunately, 100% accuracy on the recognized text is not guaranteed but this is the best approach.
NOTE: Tool works best if the browser's cache is cleared