1. Upload Your Files
You can be assured that your files are safely uploaded over an encrypted connection. They will permanently be deleted after processing.
To upload your files from your computer, click "Upload PDF File" and select the files you want to edit or drag and drop the files to the page.
To upload files from Dropbox, Google Drive or from a website where your files are located, expand the "Upload PDF File" dropdown list and select your files.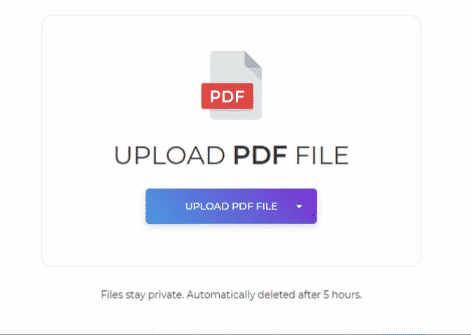 2. Choose How your document will be resized
You have two options to resize – you can either change the paper size or add paddings/margins (also known as white spaces) to resize how big or small the document looks.
a. Resize PDF Pages
Select "Change Page Size" to change the paper size of the document. You can change it to these sizes: A0, A1, A3, A4, A5, Letter, Legal, Ledger, Tabloid or Executive.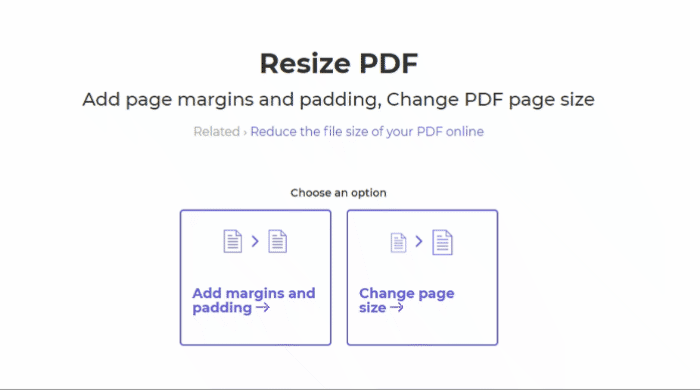 b. Add Margins / White Spaces
After uploading the file, select "Add Margins and Padding." This will enable you to define how many inches of margin you want to add to each side of your page – Top, Bottom, Left and Right. Input the value (in inches) preferred for your margins in every side and as you do this, a preview of your margin will be shown on the pages.

You may also create margins for specific pages only by selecting the pages on the thumbnail preview. If you have selected a page and you would like to deselect it, simply click on its thumbnail preview again to remove the selection.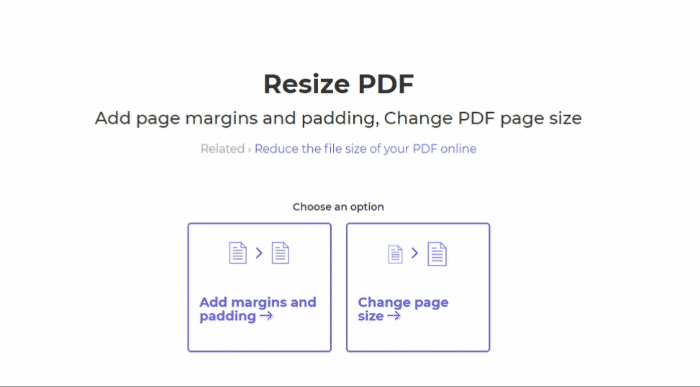 3. Download the Document
After adjusting the size or adding margins, click "Resize PDF" and the document will be processed. Click "Download" to save your file on your computer. You may also save it in your online accounts such as Dropbox or Google Drive, share it via email, print the new document, rename or even continue editing with a new task.