How to Easily convert into PDF/A with DeftPDF
12 / 3 / 2022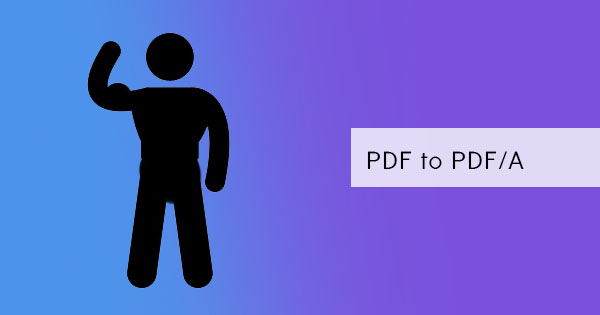 PDF/A is an important variant of the PDF format. It is specially made for the purpose of archiving and digital preservation, which allows anyone to keep the contents ready for long-term storage. With PDF/A, readers will be able to access the same information and contents in the same way it was intended, regardless of device or software used. With technology continually developing, some documents become obsolete or incompatible with the new readers and that is what PDF/A prevents.
Learn more about PDF/A: What is PDF/A
Creating your own PDF/A
When it comes to creating a document for a lifetime, certain standards will be required for its formatting, fonts, layout, etc. It may seem difficult to comprehend but you don't need to go through hard processes because now there are tons of applications available that make life easier – including DeftPDF. Now at DeftPDF, you can actually convert your regular PDF documents into PDF/A in just one click! The best news is, it's still free! Here's how you can use our tools to make your own PDF for archiving:
Step one: Go to DeftPDF and click ALL TOOLS from the menu. Select the new tool, PDF to PDF/A from the list.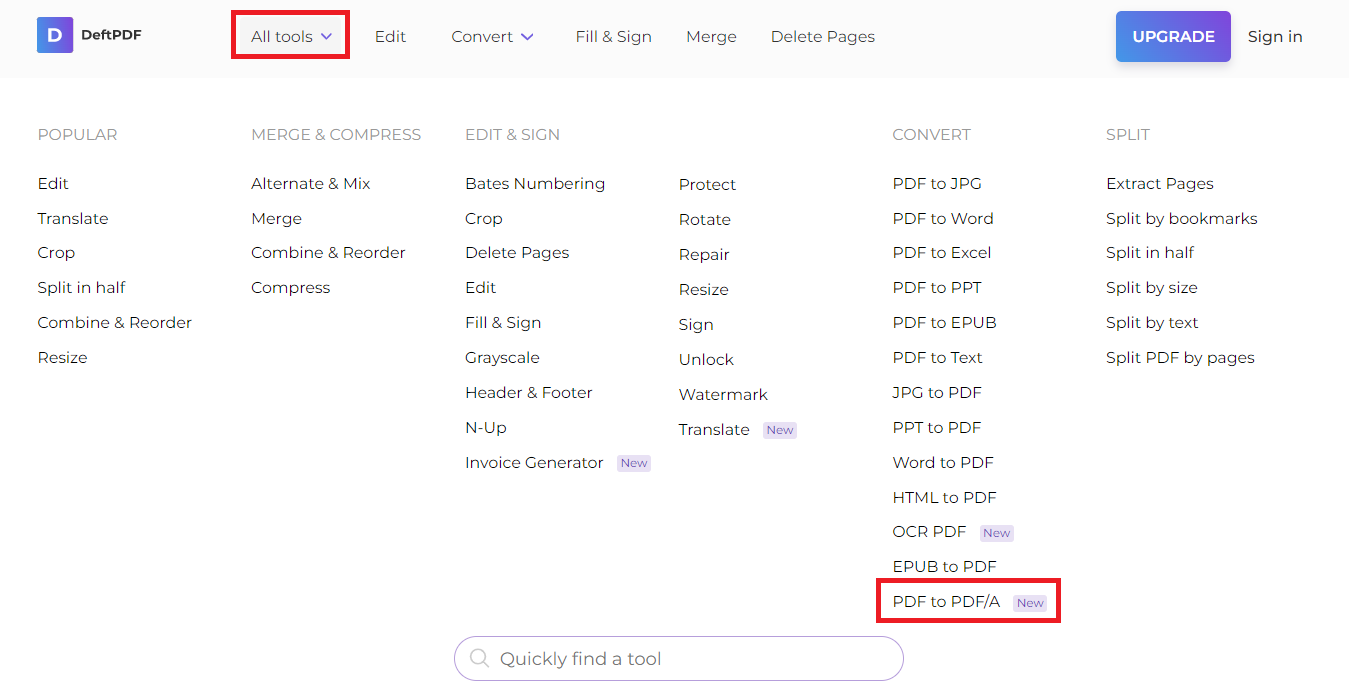 Step two: Upload your new PDF document on the tool.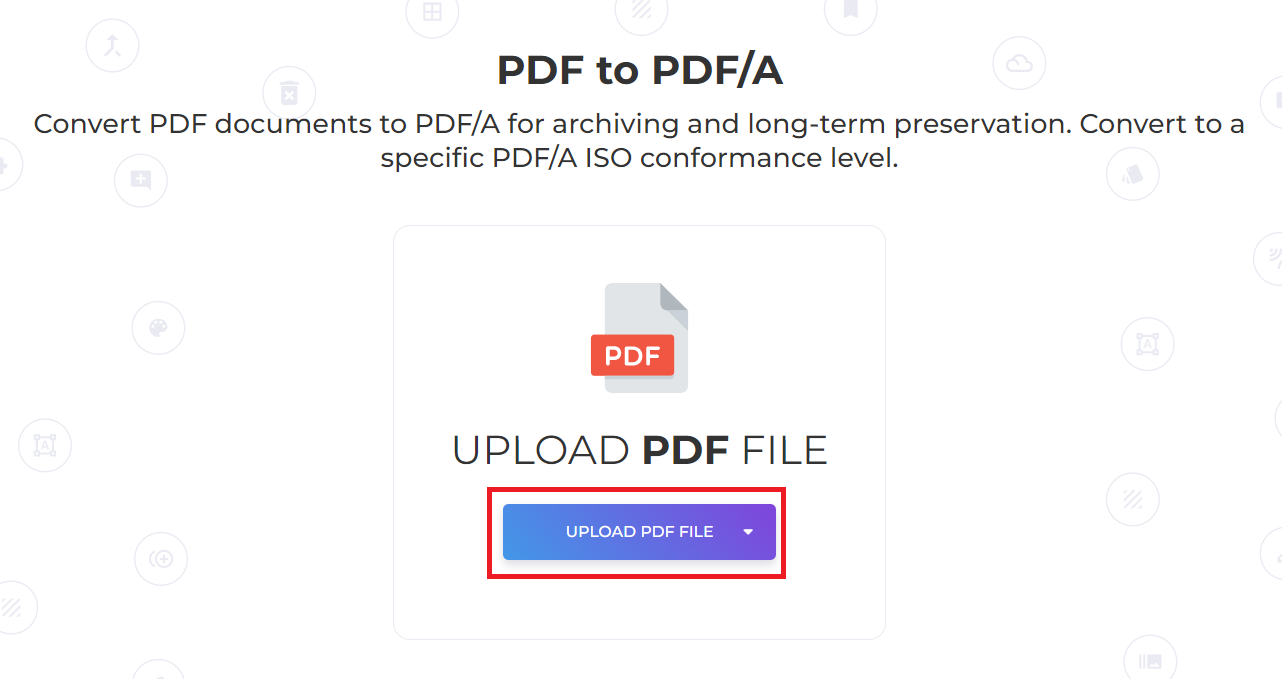 Once the file is uploaded, click more options then select the type of PDF/A output you want to obtain.

Step three: Click convert. Once the file has been processed, click download. Now you have your new PDF file ready for long-term storage!

Why use DeftPDF to convert to PDF/A?
The first and main benefit you can gain from using DeftPDF is the fact that it's completely free! It's a rare offer that you can find online that provides so many tools dedicated to managing your PDF documents. Even when you download Adobe, you will find that most of the editing and converting tools come with a certain fee before you are able to use it including the PDF/A converter. Additionally, there's no need to install the software on your computer to start working, in fact, you just need to go to the website and directly upload the file on your browser on its easy-to-use web-based tools! If you're looking into multiple uploads and bulk conversion, you can also always upgrade your account for a very low fee. With an upgrade, you can automate your conversion and get more time working on other things while its processing.
What are the other new tools at DeftPDF?
Aside from conversion to PDF/A, what's new at DeftPDF? Now available at the site, DeftPDF offers three other new tools on the table including OCR tool, translator, and invoice generator. You can convert scanned files into a machine-readable file which you can edit, translate any type of file from one language to another and you can also instantly create new PDF invoices for billing clients. Moreover, DeftPDF has consistently made other tools available for free such as PDF editing, PDF converting, adding watermark, adding a footer, adding header, N-up, bates numbering, and more. You can do so much with your PDF and you can do it right here at DeftPDF.com
Want to get updates and subscribe to our blog? Get weekly e-notifications by creating a free account with us:

DeftPDF

online