How to Protect your PDF Files without Adobe
19 / 4 / 2019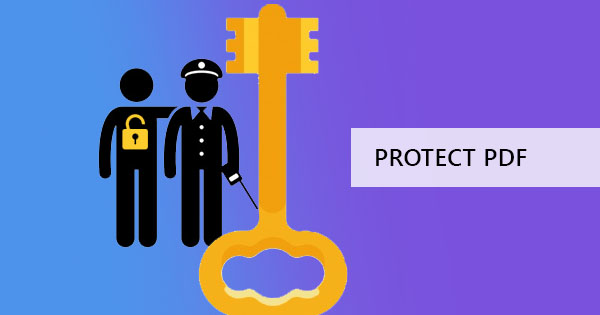 PDF files are great. It fits this age of paperless transactions, minimizes inconsistency on data with its non-editable features and has proven itself valuable as it solves rendering issues. Although the accessibility of these stable documents made many lives easier, this wonderful invention may also come like a nightmare for unsolicited viewers if you don't keep your files extra protected! Good thing there's an option for you to protect and add a password to your PDF files and you can now do this even if you don't have an Adobe subscription!
What's an encryption and how do you do it?
Encryption is the term used when a message or information can only be seen by authorized parties or in other words, putting a password to your PDF file. This process may seem a little complicated for some newbies but you can actually do this easily without programming knowledge and it's not as hard as what you've seen in detective movies.
Adding a password can be done in your regular default programs or online applications. Most PDF readers and Free PDF converters online provide this service. In fact, DeftPDF has this tool which will gravely save you time and money since it's for free!
Locking your files with DeftPDF Online
Encrypt your file securely online and keep those worries away! DeftPDF keeps your files private and automatically deletes it after 5 hours. In just a few clicks you will be able to encrypt your file in seconds just by following three simple steps below:
Step one: Upload your files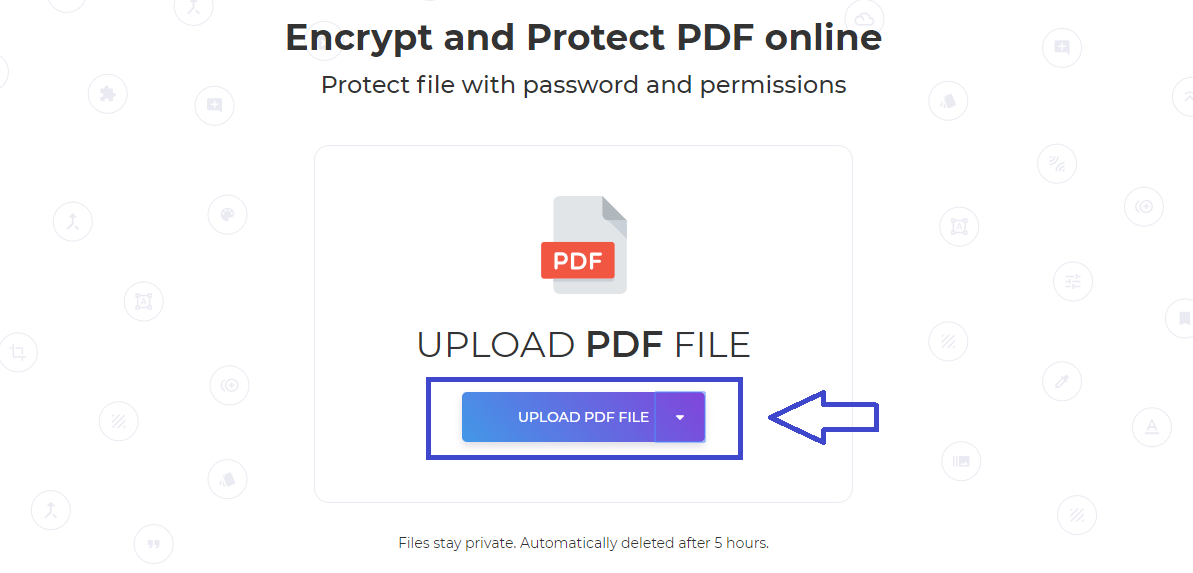 Step two: Once your file is uploaded, input your STRONG password

Step three: Save! You can either download it, add it to your Dropbox or to your Google drive.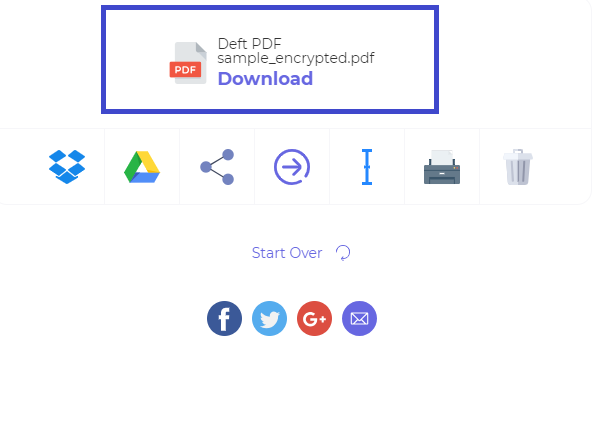 That's how easy it is to encrypt a file with DeftPDF. Just make sure to write down your password and remember it well because once you've encrypted it, it stays strongly locked in without your secret word!
Password Protect PDF to Word Offline
Online PDF editors are great and there's no better option than to use them but there's also a long way on how you can secretly add encryption offline and it's right in your default computer programs – using Microsoft Word.
So how do you do it? Open your Microsoft Word program and open your PDF file. You should be able to get a notification, popping out like the photo below which simply asks your permission to say it's okay to convert your files as an editable Word document. Click "OK" and your file will be processed to view on Word.

Once the PDF file is opened, click "Save" with your new file name. Change the ';"Save as Type" into "PDF" format then click "Options" to open the advanced settings.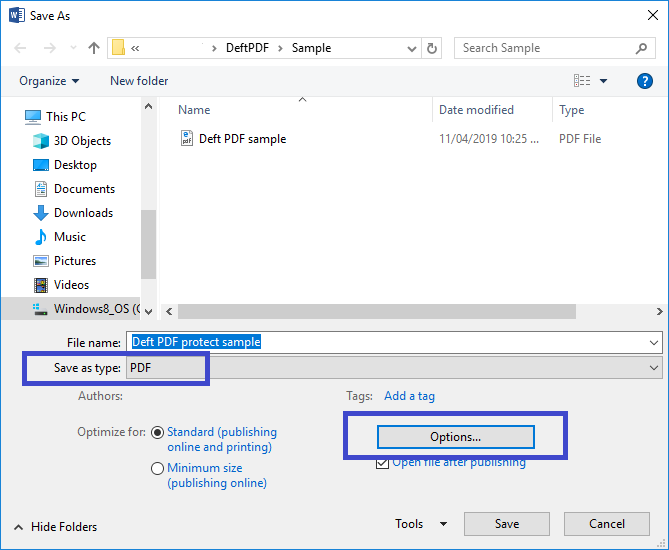 Here you will find other properties that will enable you to save according to your preference. Tick the box stating "Encrypt the document with a password" and click "OK." Another pop-up window will appear, asking you for your secret password. Just type it in, click "OK" and you're ready to go!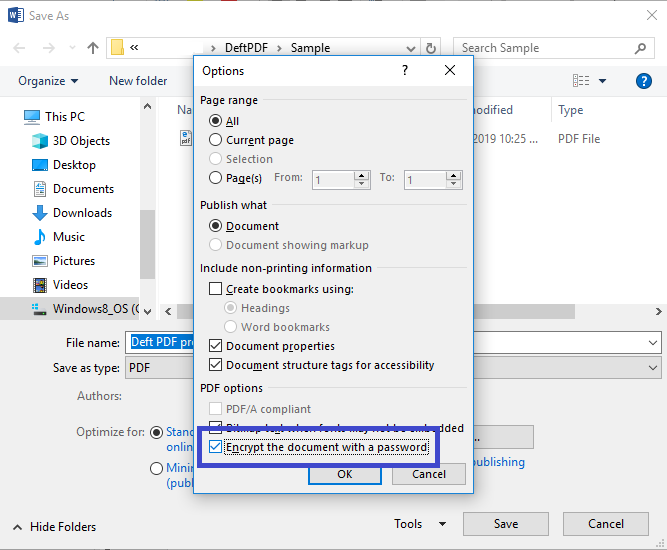 Though this is another process we can teach to protect your PDF file, we cannot guarantee that it will stay within the format and layout that you like. Sometimes, converting PDF to Word will give you different results, especially if it has graphics, charts or photos.
On another note, if your problem is the other way around and you're looking to remove the lock on your file, try using DeftPDF password remover. This could also save you time and money because it's completely free!
Want to get updates and subscribe to our blog? Get weekly e-notifications by creating a free account with us:

DeftPDF

online