How to translate to and from uncommon languages
02 / 4 / 2021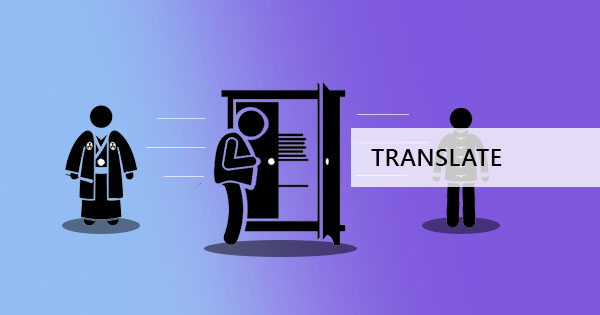 At DeftPDF, translating files is not limited to one kind of format as we support a variety, including DOCX, PPTX, XLSX, ODT, ODS, ODP, PDF, SRT, and TXT. To translate a document, all you need to do is to visit our homepage, upload the document, and hit translate. Here is a visual step-by-step guide:
Step one: Go to DeftPDF.com and select "translate" from all tools

Step two: Upload your document. A preview of your digital document will appear on the browser.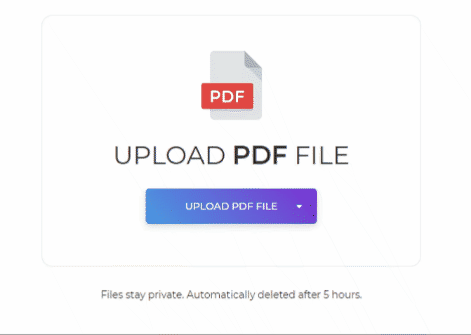 Step three: Select the language of your document and the language that it needs to be translated into. Then hit "translate" then click "create and download." Once the document is processed, another dialogue window will slide from the right and will allow you to download the new document.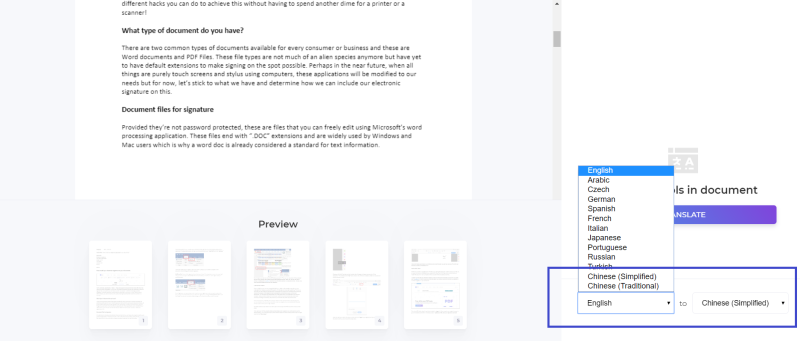 What are the languages supported?
DeftPDF translation tool is able to support plenty of languages and it can translate to and from the language selected.
Languages supported: Albanian, Amharic, Armenian, Azerbaijani, Basque, Belarusian, Bengali, Bosnian, Bulgarian, Catalan, Cebuano, Chichewa, Chinese, Corsican, Croatian, Czech, Danish, Dutch, English, Esperanto, Estonian, Filipino, Finnish, French, Frisian, Galician, Georgian, German, Greek, Gujarati, Haitian Creole, Hausa, Hawaiian, Hebrew, Hindu, Hmong, Hungarian, Icelandic, Igbo, Indonesian, Irish, Italian, Japanese, Javanese, Kannada, Kazakh, Khmer, Korean, Kurdish, Kyrgyz, Lao, Latin, Latvian, Lithuanian, Luxembourgish, Macedonian, Malagasy, Malay, Malayalam, Maltese, Maori, Marathi, Mongolian, Myanmar, Nepali, Norwegian, Pashto, Persian, Polish, Portuguese, Punjabi, Romanian, Russian, Samoan, Scots Gaelic, Serbian, Sesotho, Shona, Sindhi, Sinhala, Slovak, Slovenian, Somali, Spanish, Sundanese, Swahili, Swedish, Tajik, Tamil, Telugu, Thai, Turkish, Ukrainian, Urdu, Uzbek, Vietnamese, Welsh, Xhosa, Yiddish, Yoruba, and Zulu
Want to get updates and subscribe to our blog? Get weekly e-notifications by creating an account with us:

DeftPDF

online