The truth about Valentines Day
14 / 2 / 2021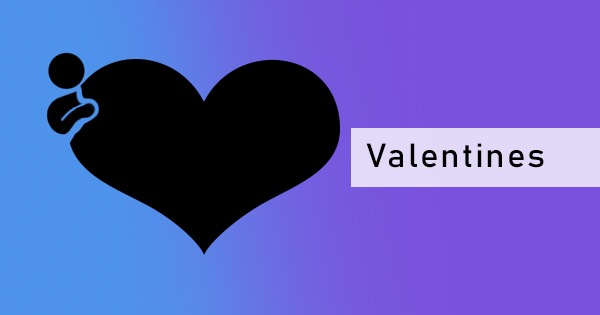 Valentines is one of the busiest days of the year where restaurants are filled with couples and love is the main theme around stores. But what is behind this celebration anyway? When did it all begin and how do you explain the change in people's behavior when this holiday is about to come around? This 2021, let's have a better understanding of how valentines started to better appreciate the essence of the true valentine. So this year, we're giving you some historical background about Valentine's day and some helpful tips on how to create an ecard template with your favorite software, DeftPDF.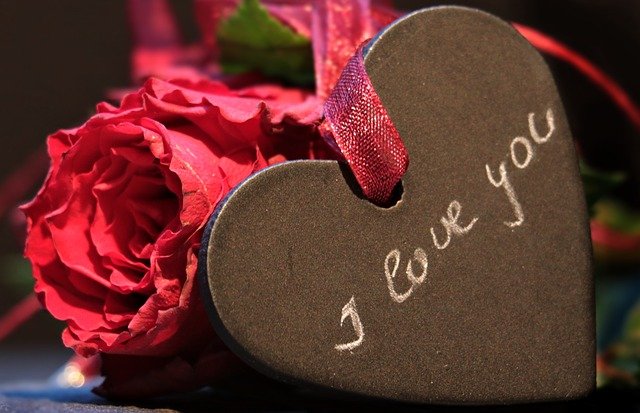 History of Valentines
The truth is, valentine was a holiday that was started by Christians, celebrating Saint Valentines like other Christian feasts. This was actually celebrated in honor of a martyr who was not only known for romantic love but who also made a dent in history during the Roman empire. This Christian priest was imprisoned for attending to persecuted Christians and did nonconformist acts such as performing weddings for Christian soldiers even though they were not allowed to marry. He also healed Julia, the blind daughter of his jailer Asterius and gave her the first Valentine card which ends with "your Valentine." Out of acts of love, Saint Valentines was able to spread Christianity and reminded them of their vows by giving people cut hearts out of parchment. It wasn't until 496 AD when Pope Gelasius declared Feb 14 as valentine's day which is now romanticized using hearts as a symbol of the occasion.
Traditionally, gift-giving is the norm during the said occasion. Red roses are the most common item given by a lover as it symbolizes beauty and love. Other than flowers, couples also exchange candy and cards to express their love. In the United States, commercial cards called valentines were first printed during the 1800s. Now, cards don't need to be printed as digital cards can now be sent online on the worldwide web.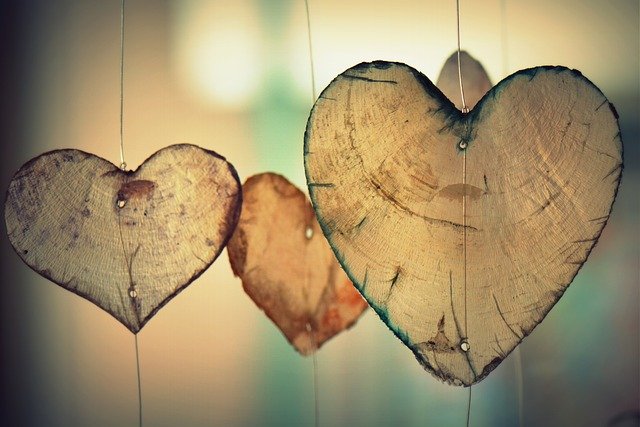 How to create your own Valentines template
Nothing says "Happy Valentine's" than a card that you specifically made for your significant other. But if you're not skilled in drawing, writing, or arts and crafts, then it's time to try making a personalized digital card. Here at DeftPDF, we make it easy for anyone to create a PDF ecard for their special someone, family, and friends. Create your personalized eCard using our tools and this simple guide for free. Let's start!
Step one: Go to DeftPDF.com and click "start editing" from the home button.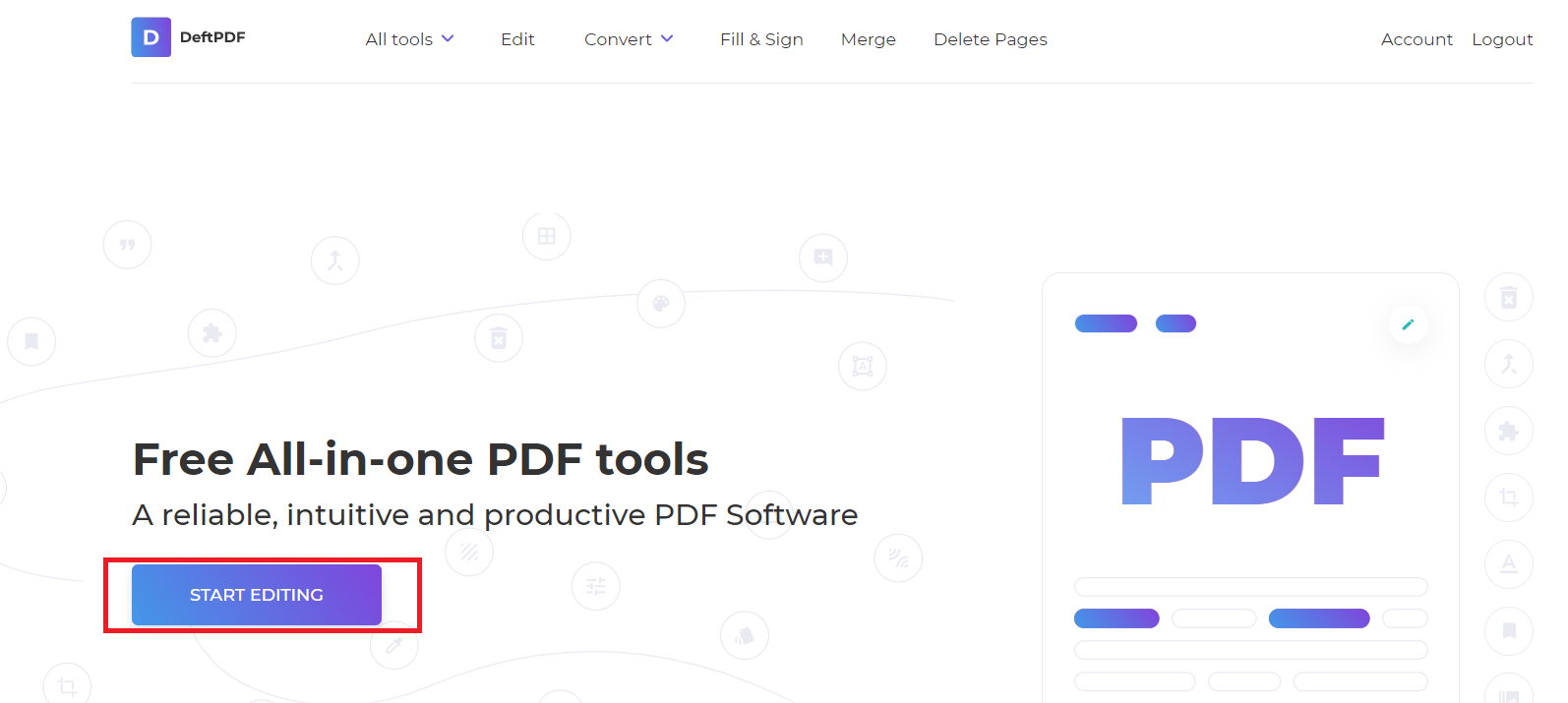 Step two: Click "start with a blank document" which is a link just below the upload button. This will direct you to the PDF editor tool with a blank digital page on the preview.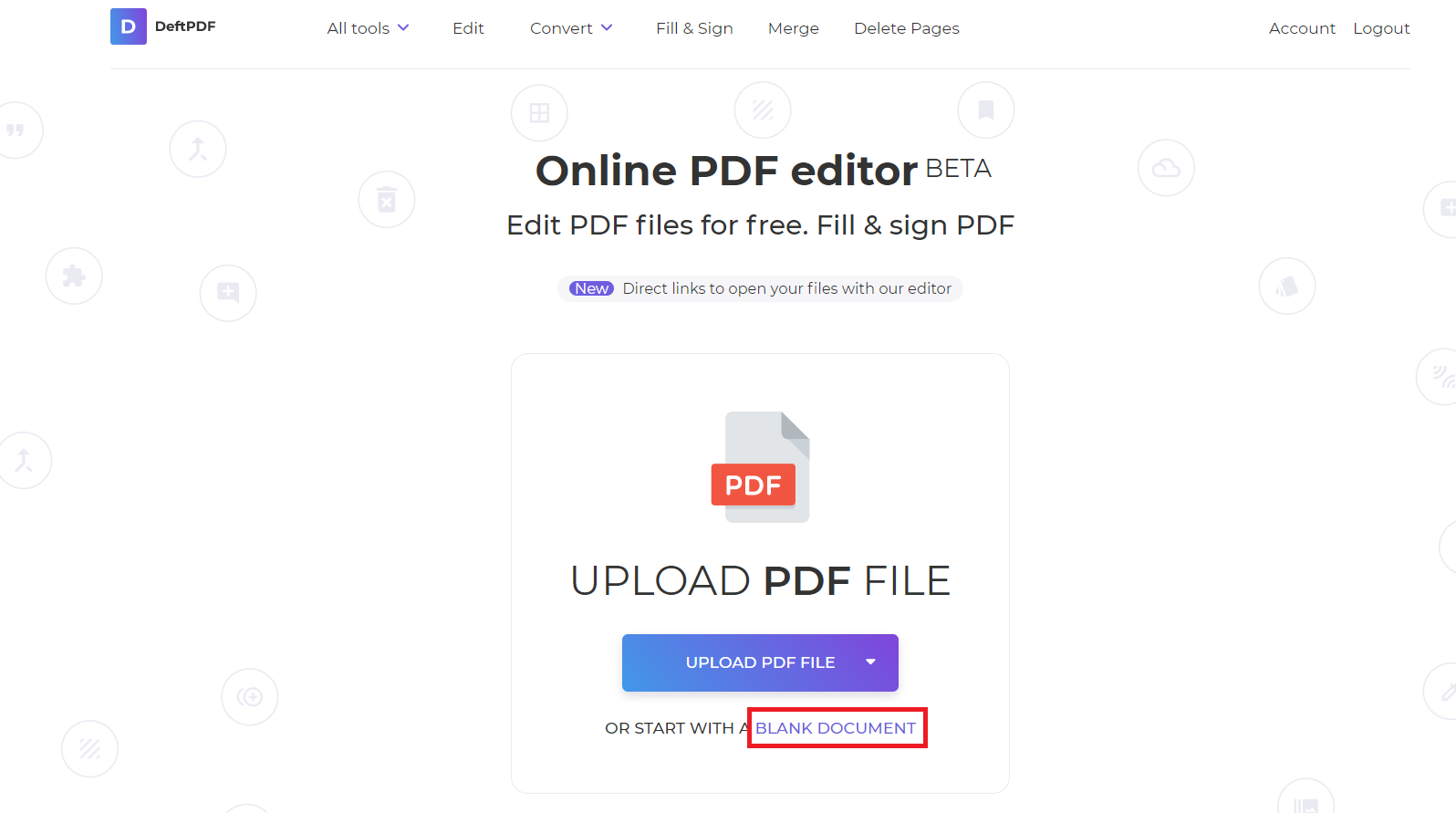 Step three: Insert your images by clicking the image button from the toolbar. You can get some copyright-free images from Google to use as your décor or background. You can also use your own personal images and insert them in your eCard.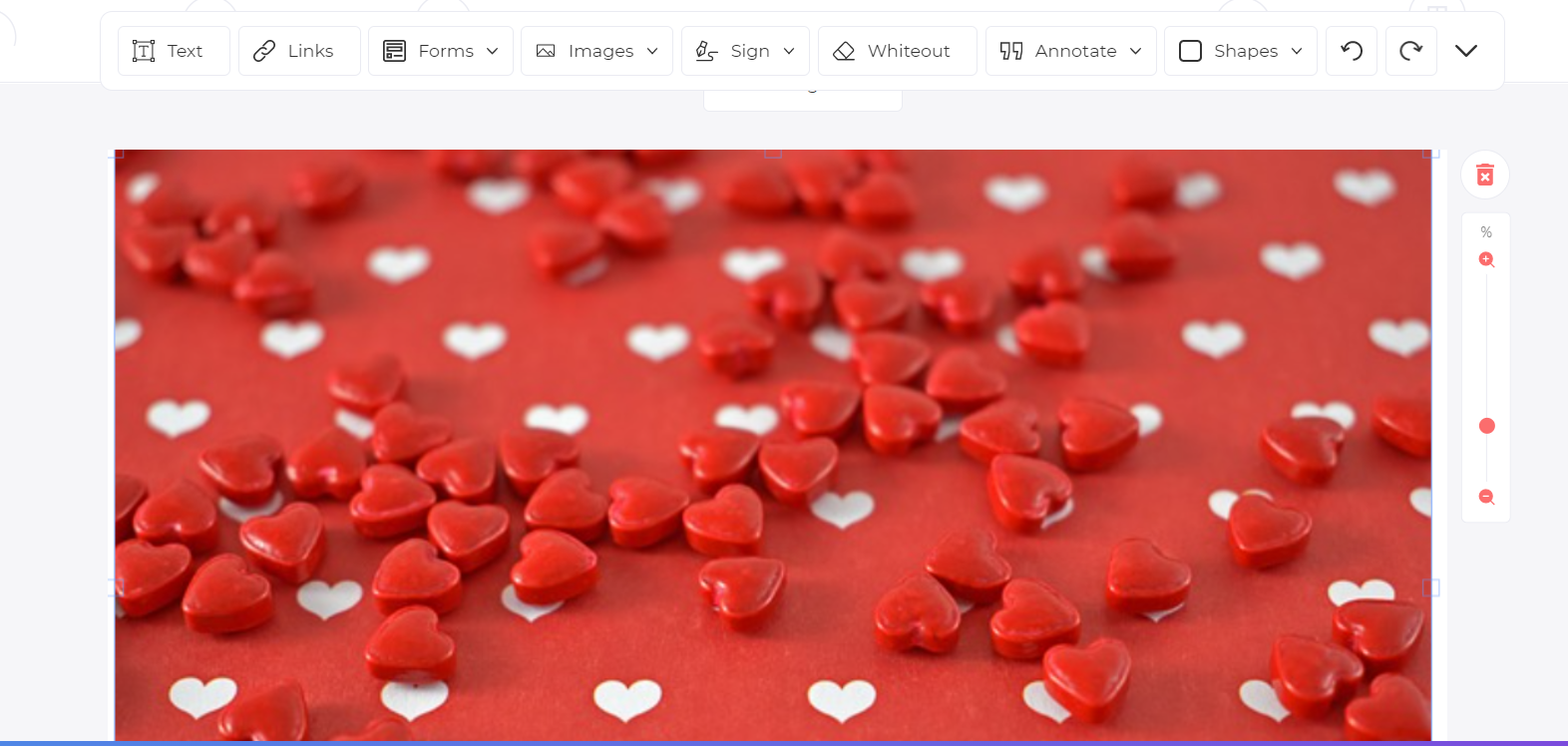 Once the image is uploaded to the tool, click anywhere to insert the image file. Drag the squares on the sides of the image to change the size. Use the extended square on top of the image to rotate the photo.
Step four: On the top of the page, you will find editing tools that you can use to insert images, shapes, text, forms, and even your signature. Select the shape button to create a rectangle (or a circle. Whichever you prefer) which will serve as your border.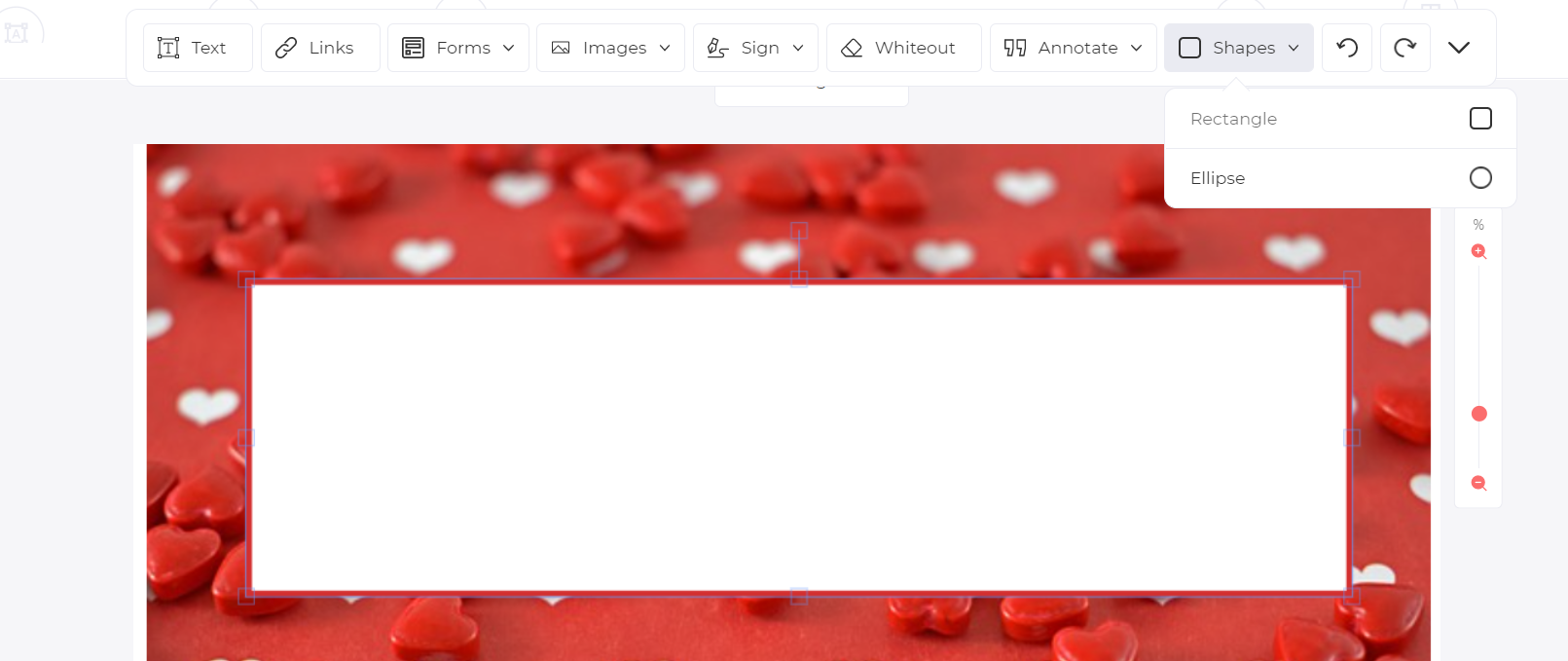 Step five: You can add your personalized messages by clicking the text tool. After clicking the tool, the cursor will turn into an "I" which you can use to pinpoint where you want your text to appear. Click anywhere on the digital paper and start typing. You can modify the color, size, font, and spacing of your text even after you're done typing.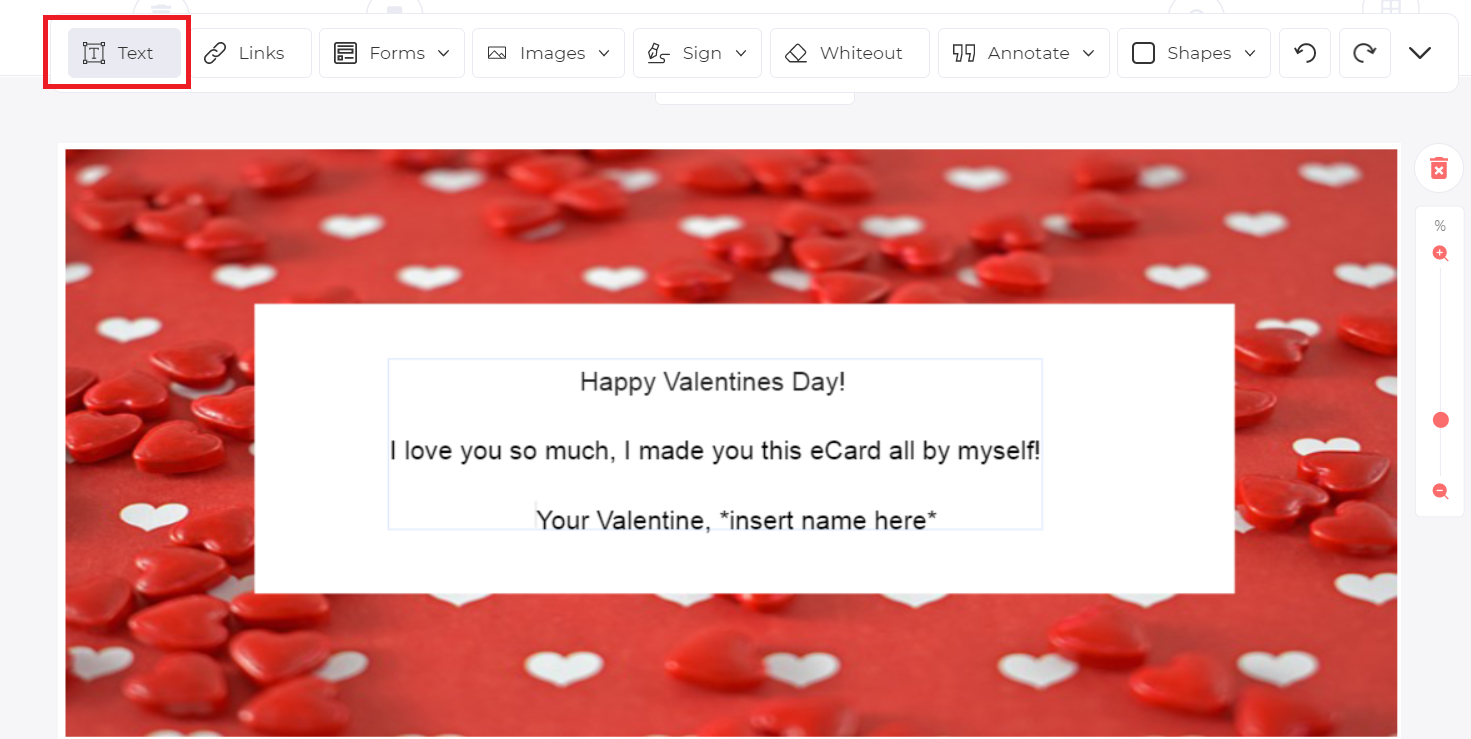 Step six: Add more images if you like. If you prefer making it simple then you can skip this step but adding more personal images will certainly make it more appealing and customized. Finish up with a touch of your personal signature or draw around the card if you like. You can simply do so by using the same tool.
To add your signature, click "sign" then select "new signature" to insert your e-signature or create a new one. Click "draw" on the options tabs to create your own signature and use your mouse as your pen by holding on left-click while creating strokes with your mouse.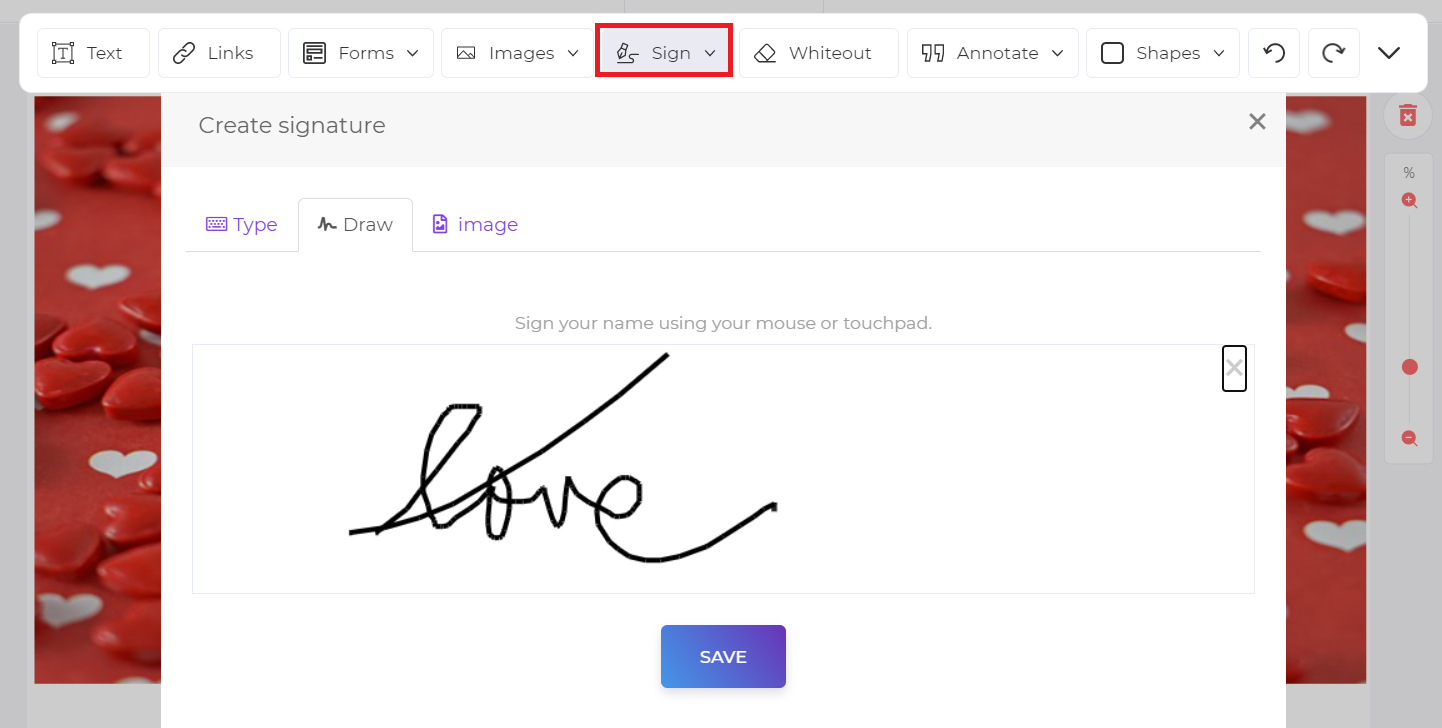 To draw around the card, simply click "annotate" from the toolbar then click "free drawing." You can select any of the colors available on the tool.
Step seven: Share your work! Save your PDF first by clicking "apply changes" then directly send it to your receiver by clicking "share" on the download window.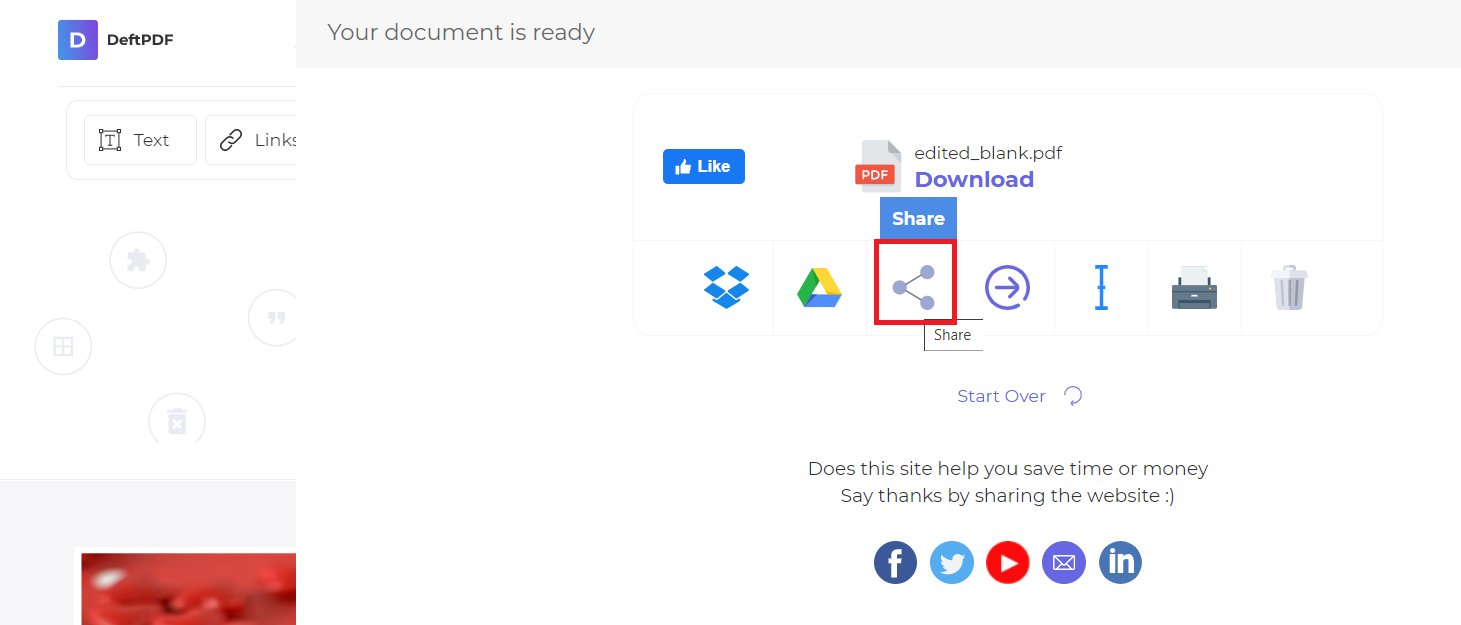 It's easy to create your own custom eCard this Valentine's day. Just make sure to go to DeftPDF.com and make the most out of the tools for free! Happy Valentine's day everyone!
Want to get updates and subscribe to our blog? Get weekly e-notifications by creating an account with us:

DeftPDF

online