How to Print Multiple PDF Pages in One Paper
11 / 6 / 2019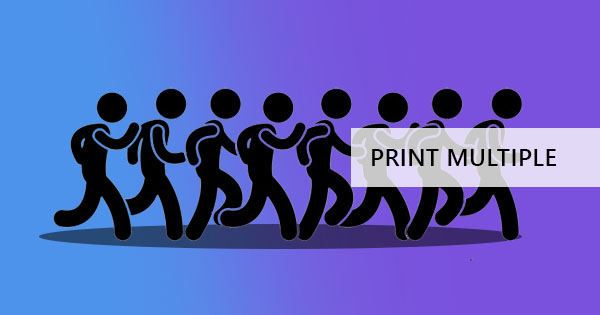 How to use Deftpdf for N-up?
DeftPDF allows you to print multiple pages per sheet of paper by converting your PDF files and allowing you to modify it according to your needs with its N-up tool. Try it out here!
How to use DeftPDF's N-up tool?
Step one: Go to our N-up tool
Step two: Upload your PDF file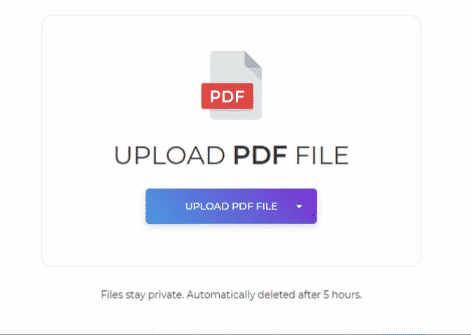 Step three: Choose your style (2-up / 4-up / 8-up etc.)
Step four: Modify with "More Options"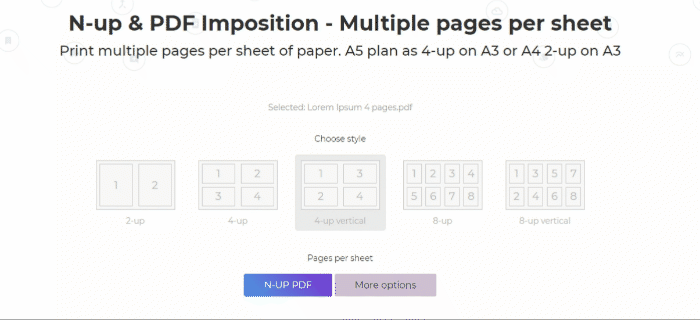 Step five: Click "N-UP PDF" to process and click "Download" to save your work
DeftPDF will allow you to save the new file with the multiple pages per sheet, ready for printing. DeftPDF will also allow you to save the document in your computer for free or save in your online storage such as Google Drive or Dropbox.
What is N-UP and how does it work?
N-up is a term used in printing which basically means "Multiple Up" that represents a number of pages that are placed into a single page. "N" means a number of pages and "Up" implies arrangement of the PDF pages. As an example, 2-up means 2 pages per sheet of paper whereas 3-up means 3 pages per impression. The number of images or pages can go on as much as 32 pages per sheet (32-up) by reducing the size of the document into smaller pieces and fitting all the required pages into one sheet arranged in a grid. When you use N-up, you can save paper as it minimizes the number of pages to print. Similarly, there are layouts available with the same concept such as multiple column layouts, however, keep in mind that this is not directly the same as N-up covers the whole page while multiple column layouts re-arranges the sentences by aligning in columns.
Printing press and publications commonly use this process for booklet printing, flyers, and materials. The process of printing multiple pages of the book or multiple copies of the flyers in one page makes it faster for the publication to produce more, making the production's efficiency higher. This leads to cost-savings, saving paper, fewer charges, and even environmental solutions through a decrease in paper waste.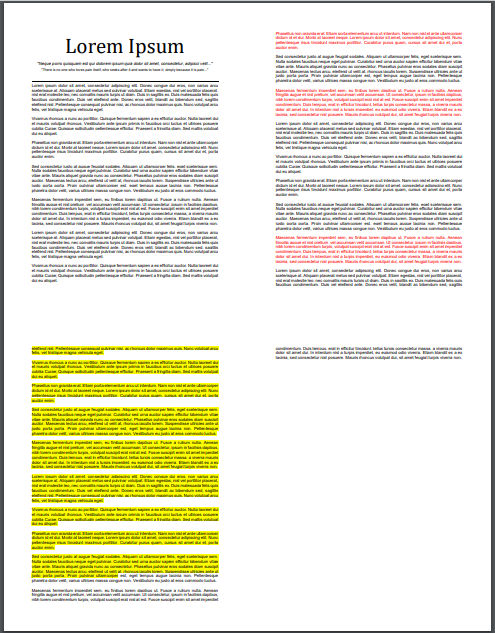 How does the N-up tool work?
Using DeftPDF online N-up tool, you can reduce pages and combine them into one for up to 32-up. The tool allows free usage of the tool with the options of 2-up, 4-up, 4-up vertical, 8-up, 8-up vertical, 16-up, and 32-up. You can also modify it further with the more options and change its page orientation to vertical, which orders the pages from top to bottom, or horizontal, which orders the page from left to right. In addition, preserving original page size is also allowed just by ticking this option, which downscales the size of the collated pages further to fit into one page.
This process was first identified in early 1995 and was used in programs for printing. Well known for using N-up is the Compact Oxford English Dictionary, as noted by Wikipedia. This distinct dictionary was known for its 9-up layout and was designed to have 18 small pages on one-page opening. It was so small that a magnifying glass was needed to be used to be able to read the text.
Additional tip: What are the other ways to print multiple pages per sheet?
There are other ways to fulfill compilation of PDF pages in one sheet without the need to download a tool however modifications are limited in this method. You can do this by following the steps below:
Step one: Open your PDF file using a browser
Step two: Click print and select your printer or select Save as PDF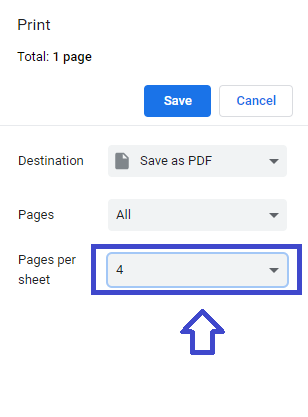 Step three: Select "More settings" and define the number of pages per sheet
Step four: Print or Save the file
Want to get updates and subscribe to our blog? Get weekly e-notifications by creating a free account with us:

DeftPDF

online